Ceremony Opens in Grafton
This community-focused cafe is nestled in the Grafton shops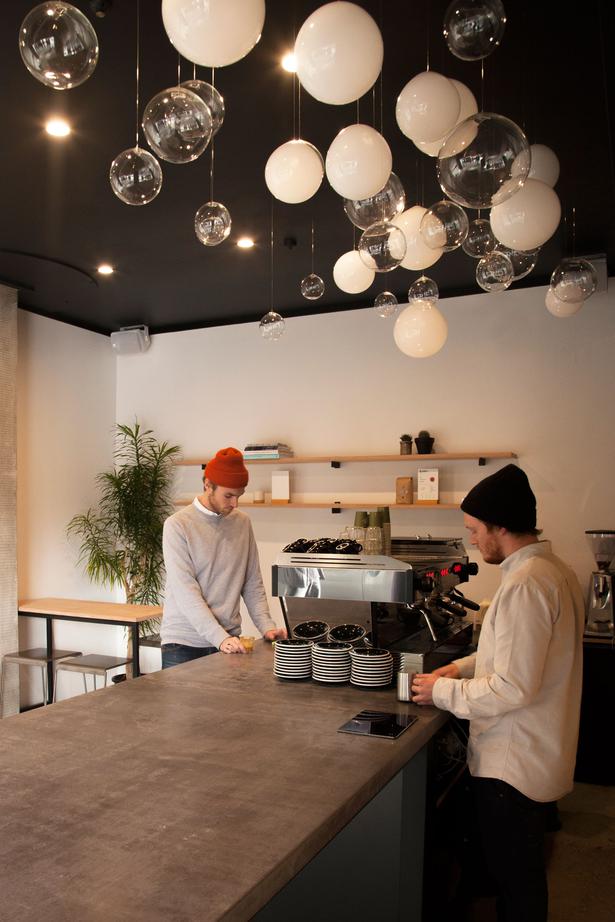 Wednesday June 3, 2015
Grafton is one of those tired suburbs that you know exists — perhaps because of a visit to the nearby hospital — but would never treat as a destination. But friends Connor Nestor and Charles Williams are hoping to spin that on its head, with their new community-focused cafe Ceremony promising to resuscitate the area.
"There's a lot of stuff that needs to be done to make Grafton what it used to be," says Nestor. He's the people enthusiast, the former TV personality who likes to entertain. Then there's Williams, the coffee specialist who's been dreaming of opening his own hospitality business since high school. The result of this collaboration is a casual eatery serving a simple menu of breakfast sandwiches, Bircher muesli, smoothies and, most importantly, Flight Coffee.
Sitting at the city end of the Grafton shops, the cafe has a masculine feel — hard concrete floors, metal frame stools and an exposed brick wall, with ceiling-hung blown-glass spheres, designed by Angus Muir, giving it a soft edge. As well as a place to eat, the space will be home to a three-month revolving exhibition space, which now features illustrations from I Love Ugly's Valentin Ozich. 

• Ceremony, 7 Park Rd, Grafton.
Share this:
More Food & Drink / Favourite Cafes