Caramel Popcorn Recipe
Get creative and make your own popcorn for movie night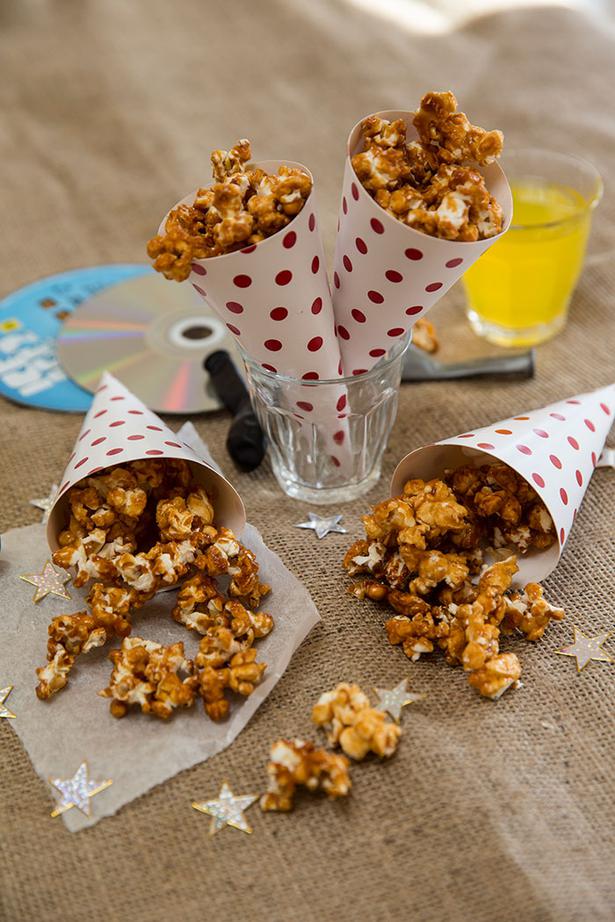 Thursday July 30, 2015
CARAMEL POPCORN
Serves 4
• ½ cup corn kernels
• 2 tsp salt
• 1 Tbsp flavourless oil
• ½ cup honey
• 1 tsp vanilla
• ¼ cup cream
• 25g butter
1. Preheat oven to 180C. Line an oven tray with baking paper.
2. Into a small bowl combine corn kernels, salt and oil. Pour into a brown paper bag and seal well. Cook for 3 minutes in microwave or place in a pot and cook until all popped. Place into a large bowl.
3. In a small pot place honey, vanilla, cream and butter. Bring slowly to a simmer, stirring. Continue to cook until syrup is a caramel colour, thick and glossy. Pour straight over popcorn, stir quickly, then tip on to baking tray.
4. Place into oven for 15 minutes until golden, stirring once to ensure an even colour.
5. Cool and devour.
Share this:
More Food & Drink / Morning & Afternoon Tea