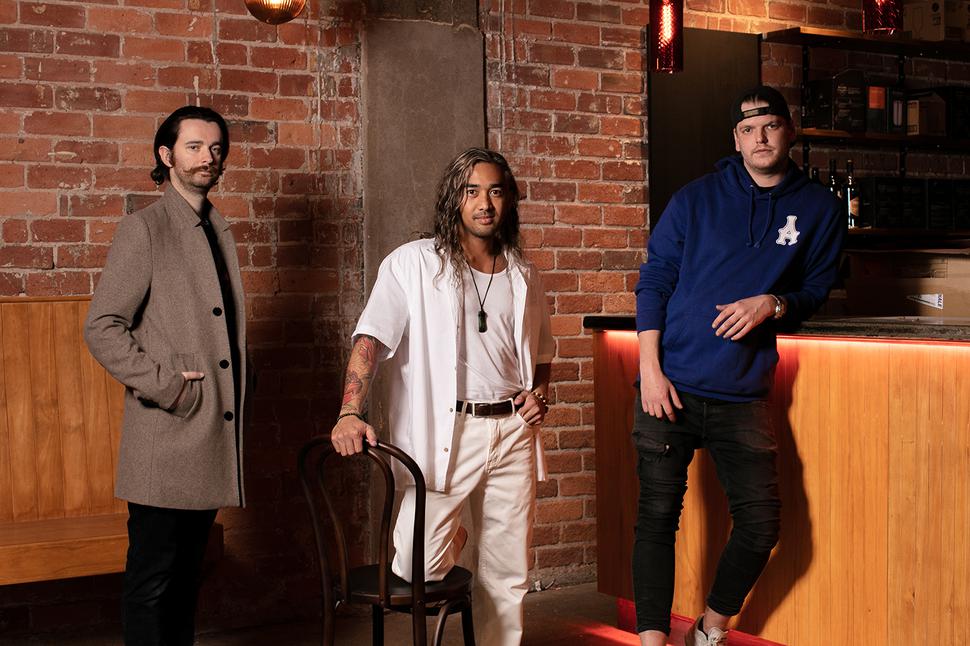 Hospo Star Carlo Buenaventura Is Set To Launch Bar Magda
Years of collaboration have motivated the culinary all-rounder to launch his new restaurant
Sunday June 13, 2021
If you don't already know Carlo Buenaventura, you'll likely recognise him from somewhere. He's a chef by trade, but he's moonlighted all over Auckland: shaking cocktails, pouring wine, grilling burgers and welcoming you at the restaurant door.
Wherever you find him, his ardour for hospitality beams from within, now more than ever, as he prepares to open his own restaurant this month, Bar Magda — a romantically lit bar and bistro on Cross St, where he will be cooking seasonal dishes steeped in nostalgia from his Filipino upbringing.
There will be dishes that invoke the comfort of a family meal, such as his dad's soy and butter sauce with steak. Some will be cooked over charcoal as they would have been when he visited the beach on the weekends, and some will riff on Filipino convenience foods — such as Cheez Whiz and canned liver — reimagined and refined, of course.
Carlo's journey from an immigrant to a citizen of New Zealand has been a joyful one, enriched with opportunities that came through working with good people. After culinary school, he arrived in New Zealand from the Southern Philippines in 2010 and sought work at The Crowne Plaza hotel in Queenstown, where chef Fabien Simon encouraged him to follow his own path.
"I was lucky to work for people from the beginning who told me, 'You are more than workforce, just remember that, you can dream too'."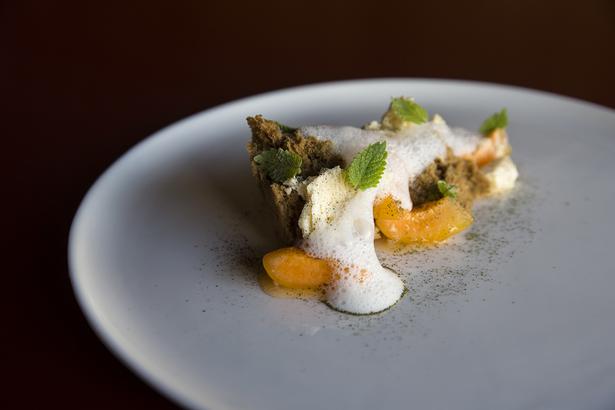 In 2016, he and Will Cook — whom he met during his time at Wellington's Matterhorn — found themselves together again at Orphans Kitchen and started The Cult Project, a pop-up series that Carlo went on to run until recently, which saw him taking over the kitchens at Madame George, Ozone, Nanam and once even dominating the sidewalk on a charcoal barbecue outside Annabel's.
The pop-ups allowed him to experiment with his style and curate unique experiences, but it was his time spent outside the kitchen, working varied front-of-house roles that have been invaluable as he becomes a business owner himself.
He learnt about fast-paced turnover and managing guest expectations from Mimi Gilmour while working at Burger Burger; Meg Abbott-Walker reignited his passion for wine during a stint at Lovebucket; Liane Farry challenged him to take on a manager's role at Gemmayze Street; and Kyle Street encouraged him to look deeper into his heritage while he was running the bar at Culprit, which led to the first SuTuKil pop-up.
READ: Food News: What's Shaping Aotearoa's Culinary Scene Now
Sutukil is a cooking style Carlo grew up with, normally found in casual restaurants with an open kitchen. The name is comprised of three cooking techniques: Sugba, meaning charcoal or grill; Tuwa, to braise; and Kilaw, to marinate in acid. These techniques will form the foundation of the menu at Bar Magda, but traditional Filipino food won't be the focus.
"My aim is not to try to recreate Filipino dishes, that's a different narrative for another person. I want to leave some room for creative freedom," he says. So rather than sourcing ingredients at the Asian supermarket, he will be looking to what's coming in to season locally. "I've been gathering feijoas because when they are cooked down to a chutney they have the same flavour profile as tamarind."
He says everything in his career has been about timing and coming together with like-minded people, such as Matt Venables and Craig Thompson — with whom he co-owns and operates Bar Magda. Craig was the bar manager at Orphans Kitchen and will be doing the same at Magda; and Matt (previously manager of Ponsonby Social Club) will focus on operations.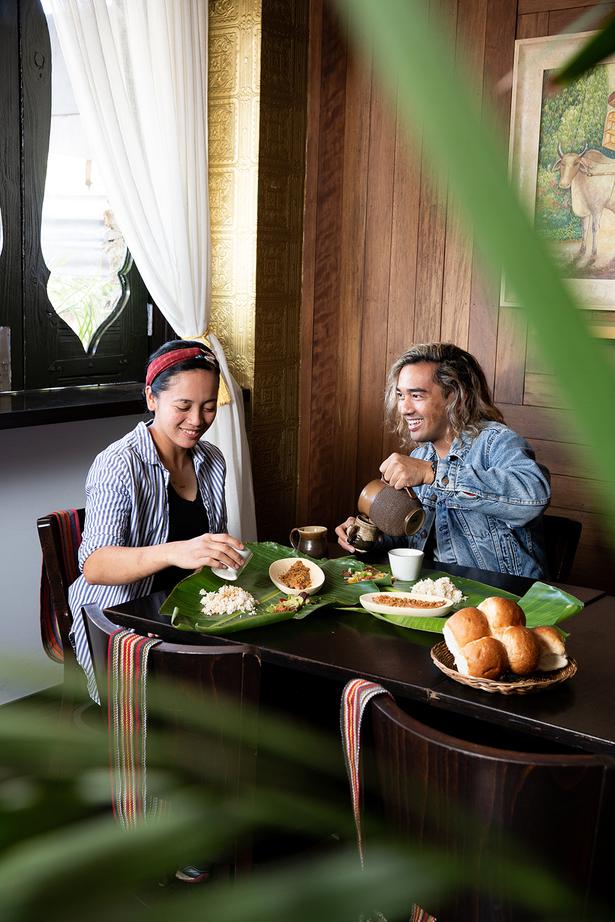 Chef Jess Granada and Carlo share a traditional Filipino breakfast at Carlo's The Cult Project pop-up series at Nanam in 2019. Photo / Babiche Martens

The trio have approached the project with a DIY mindset: using moodboards over interior designers; priming, painting and sanding with their own hands; and leaning on friends in the industry for advice on how to keep within budget.

Weaving through sawdust and half-built tables at Bar Magda, Carlo points out the separate bistro and bar spaces, designed to control the flow of customers and moderate the mood as the night goes on.

Alongside the food, he wants to showcase Filipino hospitality and hopes it will be embraced in the same way we have come to love French or Italian service.

READ: Where Chefs Eat: 8 Expert Cooks Share Their Favourite Restaurants

"For me, as an immigrant, it's quite important to share a different style of hospitality," he says. "I have come to realise there is a certain style we have back home. We just have to narrow it down and tweak it a little bit so it fits with the Auckland dining scene."

Carlo sees Bar Magda as a platform he can utilise to provide immigrants with similar opportunities. "We may not be creating traditional Filipino dishes, but we can be creative together because we share the same profiles, we share the same palate."

He says he would love to bestow the positive experience he has had upon others and hopefully inspire someone like himself to also dream big dreams.

Bar Magda opens on June 21. 25b Cross St, central city, Auckland.
Share this: