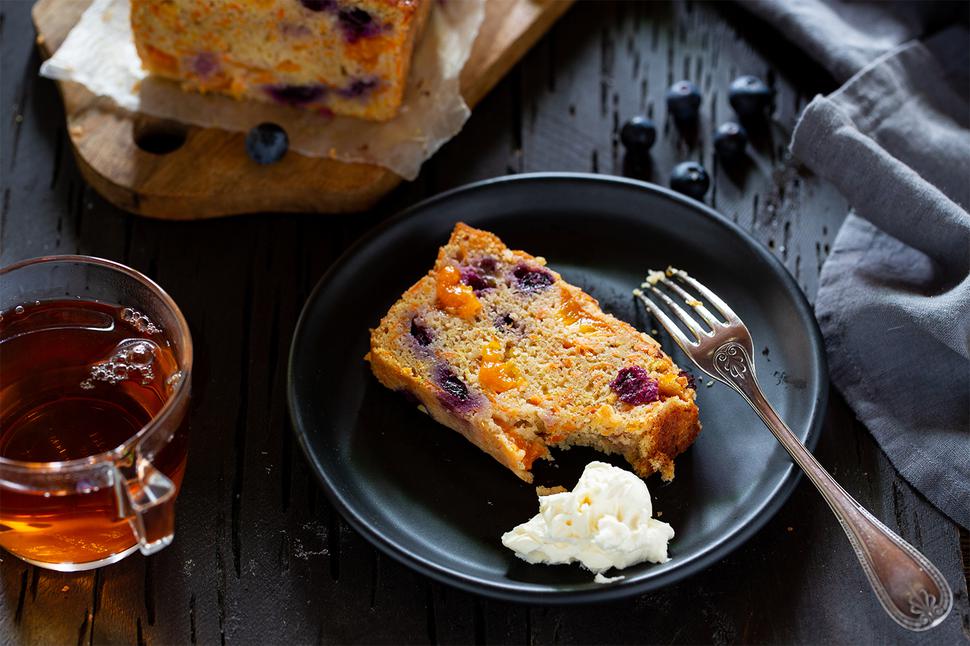 Carrot, Apricot & Blueberry Loaf Recipe
Dairy-free and filled with fruit and veg, this healthful loaf is brimful of both flavour and goodness
Saturday Feb. 13, 2021
A good dollop of coconut yoghurt goes well with this dairy-free loaf that is packed with goodness. It's perfect with a good cup of tea in the afternoon. Whatever berries you have in the freezer will suffice. If you don't have coconut oil, use butter for a dairy version.
CARROT, APRICOT AND BLUEBERRY LOAF
Makes 1 loaf
150g coconut oil
150g brown sugar
3 eggs
1 tsp vanilla
200g grated carrot
Zest and juice of 1 lemon
180g self-raising flour
1 tsp mixed spice
Pinch salt
1 heaped cup chopped fresh apricots
½ cup blueberries (fresh or frozen)
2 Tbsp chopped hazelnuts
Coconut yoghurt, to serve
1. Preheat an oven to 170C. Grease and line the base of a 1 litre loaf tin.
2. Beat the coconut oil and sugar until light and creamy. Add the eggs one at a time, then add the vanilla. Fold through the carrot and lemon.
3. Sift in the flour, spice, salt, apricots and blueberries. Spoon into the loaf tin, smoothing the top. Sprinkle with nuts, then place into the middle of the oven and bake for 1 hour. Cool in the tin before removing.
4. Serve with a dollop of coconut yoghurt.
Share this: