Carrot and Goat's Cheese Salad Recipe
Try this delicious spring salad packed full of flavour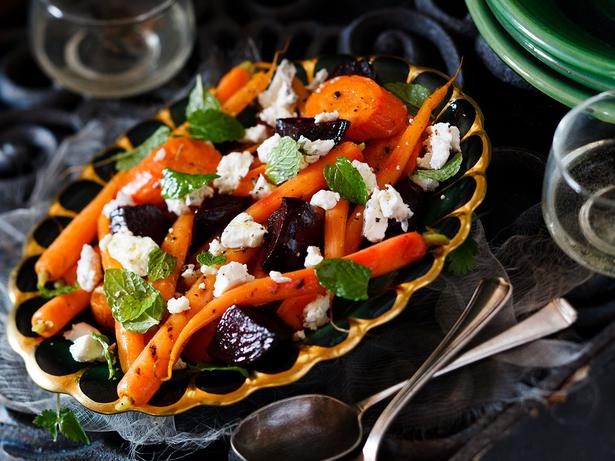 Friday Oct. 2, 2015
The carrot is definitely the busy cook's best friend. This quick and simple carrot salad is a prime example. The key is to caramelise the vegetables in the pan. A high heat will extract the sugar and add an intense flavour. Goat's cheese works best in this salad, or you could use blue cheese or the milder feta. I love the taste of a little sea salt sprinkled in at the end.

CARROT AND GOAT'S CHEESE SALAD
Serves 4
1 cup roast beetroot
olive oil
1 bunch baby carrots
1 Tbsp butter
2 Tbsp honey
Salt and freshly ground pepper to taste
80g goat's cheese
Mint to garnish
1. Peel and chop beetroot, drizzle with olive oil and roast approx 30-40 minutes.
2. Trim the excess green from the carrot. Peeling is optional. Boil carrots in salted water for 5 minutes or until cooked through.
3. In a frying pan melt the butter and honey. Toss the hot carrot in the mixture until well coated. Add beetroot. Season with salt and pepper.
4. Serve on a platter, crumble with the cheese and sprinkle with a little mint.
Share this:
More Food & Drink / Recipes