Carrot and Orange Mousse Recipe
This carrot and orange mousse is a great accompaniment to any meal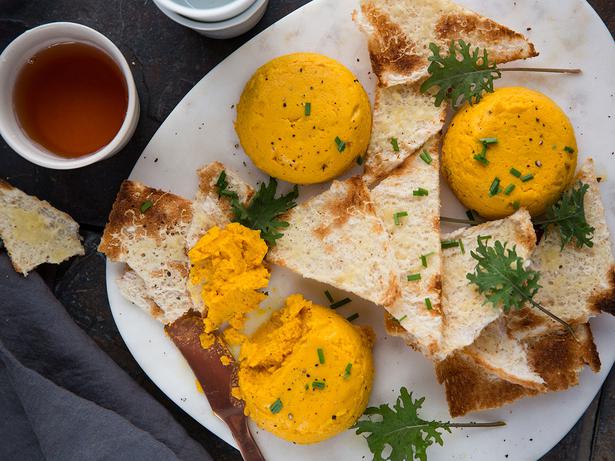 Friday June 2, 2017
For something a little different, try this cooked carrot and orange mousse. Either make in individual dishes or one big one. As well as eating it on toast, this tasty and colourful mousse also makes a great accompaniment to any meal.
CARROT AND ORANGE MOUSSE
Serves 4
3 large carrots, peeled
250ml fresh orange juice
20g butter
2 eggs
¼ cup cream
½ cup grated parmesan
Salt and pepper to taste
Crispy toast to serve
1. Preheat an oven to 170C. Grease 4 x 150ml ovenproof moulds or cups and line the base with baking paper.
2. Place the carrots into a pot of boiling water for 5 minutes. Drain, then return the carrots with the orange juice to the pot and boil until completely soft.
3. Allow to cool for 15 minutes, then place into a blender.
4. Add the butter, eggs, cream, parmesan, salt and pepper.
5. Pour the mixture into your moulds. Place into the oven for 30 minutes or until just set.
6. Cool before tipping out to serve with toast.
Share this:
More Food & Drink / Recipes