Cauliflower Frittata Recipe with Gruyere and Chorizo
Cooking doesn't have to be complicated with this easy frittata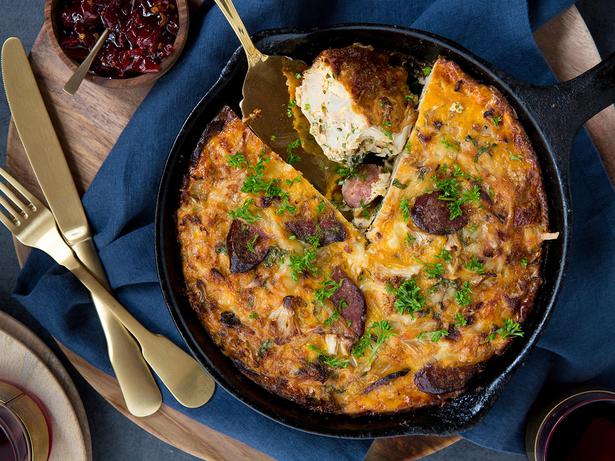 Friday Nov. 18, 2016
What I love about frittatas is you can be creative and use any array of combinations. Here the cauliflower and chorizo combination came about simply because they were in the fridge. Roasting the cauliflower adds a delicious nutty flavour and who can go past gruyere — one of my favourite cheeses for cooking. ( Any other cheese will suffice if you don't have this.)
CAULIFLOWER FRITTATA WITH GRUYERE AND CHORIZO
Serves 4
½ cauliflower, cut into chunks
½ tsp cumin
2 Tbsp oil
1 Tbsp butter
1 onion, chopped
2 cloves garlic, chopped finely
1 chorizo, sliced thinly
½ tsp smoked paprika
½ cup parsley, chopped
50g gruyere cheese, grated
6 eggs, whisked
Salt and pepper
1. Preheat an oven to 180C. Line an oven tray with baking paper.
2. Place the cauliflower on the tray. Sprinkle over the cumin and oil, tossing it all together. Place into the oven for 20 minutes until lightly browned.
3. While the cauliflower cooks, heat the butter in a frying pan. Add the onion, garlic and chorizo cooking for 4 minutes until slightly golden. Remove from the heat.
4. In a large bowl place the onions, cauliflower paprika, parsley, cheese, eggs, salt and pepper. Pour into a greased oven proof dish or frying pan. Place into the oven for 40 minutes or until set in the middle.
5. Serve warm with chutney and a salad.
Share this:
More Food & Drink / Dinner