Cauliflower and Potato Salad Recipe
This tasty cauliflower salad recipe is packed with aromatic spices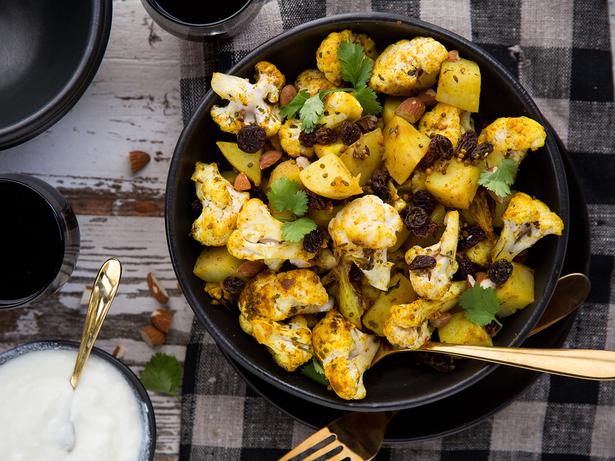 Friday June 16, 2017
For this salad, a cauliflower would be cut fresh from the garden and tossed in some aromatic spices along with scrubbed potatoes boiled and cut small. Sultanas add a little sweetness. Serve as part of a bigger meal, or simply with a piece of grilled fish placed on top, with a squeeze of lemon and a dollop of yoghurt.
CAULIFLOWER AND POTATO SALAD RECIPE
Serves 4-6
500g potatoes, cut into even-sized pieces
¼ cup oil
2 tsp whole cumin
1 tsp ground cumin
2 tsp ground coriander
1 tsp turmeric
Pinch cayenne pepper
1 small head cauliflower, cut into florets
½ cup sultanas
¼ cup chopped roasted almonds
¼ cup coriander leaves
½ cup yoghurt to dollop
1. Place the potatoes into a pot of salted water. Cook for 10 minutes until a knife will insert easily. Remove and cool enough to handle then cut into smaller pieces.
2. Heat the oil in a large frying pan. Add the whole cumin cooking for 1 minute until fragrant. Add the ground cumin, coriander, turmeric and cayenne.
3. Add the cauliflower and toss through, continuing to cook until just softened. Add the potatoes and sultanas, stirring through to absorb all the flavours and heat through.
4. Serve hot, garnished with almonds and coriander. Add a side dish of thick yoghurt.
Share this: