Celebrate with the best bubbles
Jo Burzynska shares her picks for the party season.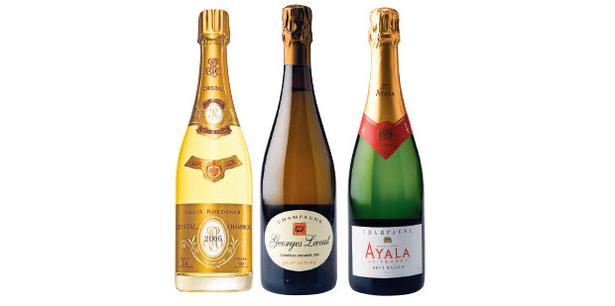 Thursday Nov. 6, 2014
"Three be the things I shall never attain: envy, content, and sufficient champagne," quipped the writer and satirist, Dorothy Parker. As the festive season fast approaches, it's time to make sure that you at least have enough bubbles - sparkling wine or Champagne - to service your celebrations. Here are my suggestions for great examples spanning top Champagne to the best budget buys.

FINEST FRENCH FIZZ
Champagne is still the go-to region for some of the finest bubbly in the world, with the best fusing freshness, finesse and complexity. Wines from this area in Northern France remain synonymous with celebration. In the approach to Christmas, incredibly sharp deals can be found, making this the time to stock up for the year to come as well.
Champagne Louis Roederer Cristal 2006 $420.99
Popping the cork on Louis Roederer's prestige cuvee is a celebration in itself. Subtle white fruits, toasty and hazelnut notes and a hint of fresh vanilla are supported by a vivid line of minerally acid, all wrapped in a silky mousse in this ultra refined Champagne.
Find at fine wine stores.
Champagne Georges Laval Cumieres Brut Nature NV $115
A recent arrival, this ultra-dry grower Champagne reveals crisp green apple fruit with smoke and flint and finishes with a fresh yeasty, briny tang. From Fine Wine Delivery Company, Caro's and The Village Winery.
Champagne Ayala Brut Majeur NV $86
Since being bought by the house of Bollinger, Ayala has gone from strength to strength, as highlighted by this opulent but elegant example, whose rich nutty savoury character is beautifully balanced by crisp citrus. Available from First Glass Wines & Spirits, Accent on Wines and Wine Direct.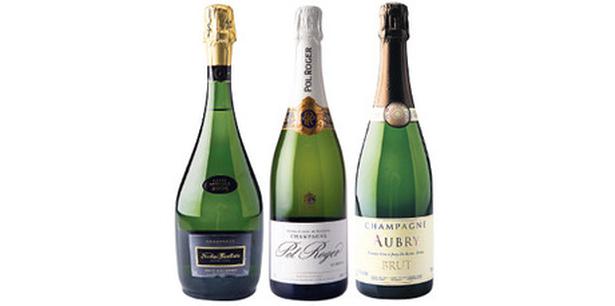 Champagne Nicolas Feuillatte Cuvee Speciale 2005 $79.99-$90
An impressive vintage Champagne cheaper than many non-vintage examples, Nicolas Feuillatte's Cuvee Speciale offers a complex combination of green apple, citrus, mineral, smoke and rye bread. Find at Point Wines, Glengarry Victoria Park and Liquor King.
Champagne Pol Roger Reserve Brut NV $79.99
Perennial favourite Pol Roger is again in fine form in its engaging fusion of granny smith, patisserie, citrus and praline. From fine wine stores and glengarry.co.nz
Champagne Aubry Brut Premier Cru NV $64.99
Delicious grower Champagne from a tiny producer has a rounded palate of pear, nut and citrus. From The Village Winery and truffle.net.nz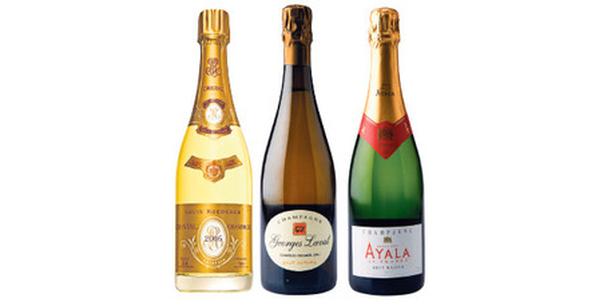 Champagne H. Lanvin & Fils Cuvee Selection NV $57.99
Light, lemony and creamy textured, the Lanvin possesses real class and delicacy despite its lower price.Find at fine wine stores.
Champagne Beaumet Cuvee Brut NV $44.99
Keenly priced easy-drinking fruity number; great value with its succulent notes of white peach and citrus and toasty hint. Available from Caro's, Liquor Kings and Primo Vino.
Champagne Moet & Chandon Rosé Imperial NV $84.99
Appealing pink bubbles with beguiling red berry fruit, citrus, hints of herb and an elegant yeasty undercurrent. Available from most fine wine retailers.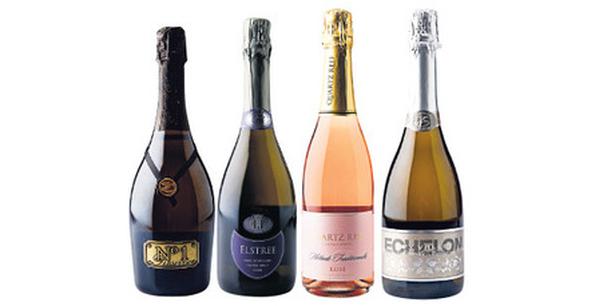 STELLAR LOCAL SPARKLINGS
New Zealand has the cool climate that makes it well suited to producing fine sparkling wines, which are now scaling new heights, as these exciting examples illustrate.
No.1 Family Estate Reserve NV $89
A new limited release reserve with the pure white peach fruit paired with bright citrus and a note of biscuit. From fine wine shops, No.1 Family Estate Cellar Door and no1familyestate.co.nz
Highfield Elstree Marlborough Cuvee Brut 2009 $40
Extended maturation and partial fermentation on oak makes this a bold style with rich bready toasty flavours expertly juxtaposed with grapefuity acidity. Available from Caro's.
Quartz Reef Methode Traditionnelle Rosé NV $35-$40
Red fruits, fresh citrus and herb combine in one of the country's finest rosé sparking wines. Find at Point Wines, Glengarry, Fine Wine Delivery Company and Caro's.
Spy Valley Echelon Methode Traditionnelle Marlborough Brut 2010 $36.90
A taut, dry sparkling wine with a racy acidity underpinning rich notes of toasted brioche and pecan. Available at Glengarry, Liquor King Ponsonby, Fine Wine Delivery Company, Farro Fresh and spyvalleywine.co.nz
Cloudy Bay Pelorus Marlborough NV $35
A classic Kiwi methode traditionnelle with apple, citrus, yeasty complexity and notes of almond. Available from Glengarry, Fine Wine Delivery Company and Advintage.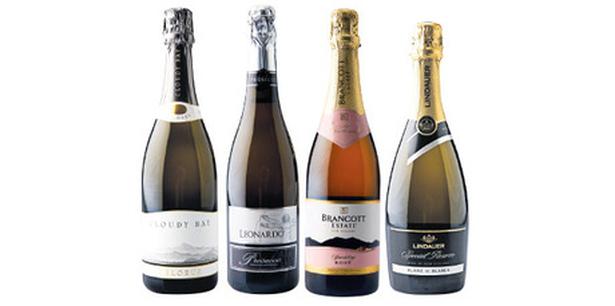 BUDGET BUBBLES
If you're looking for fresh simple fizz, these examples from around the world will not disappoint. Great to on hand for any occasion.
Leonardo Prosecco Extra Dry NV $17.99
Attractive, affordable example of Italy's most popular bubbly with white peach, lemon and hint of spice. From all fine wine stores.
Brancott Estate Sparkling Rosé NV $18
Delicate raspberry fruit and juicy citrus joined by a subtle savoury yeasty character, in this great value rosé. From leading liquor retailers.
Lindauer Special Reserve Blanc de Blancs NV $20.99
Toasty, nutty complexity cut with fresh citrus in this bargain blanc de blancs. Widely available in grocery and liquor stores including Countdown, New World, Liquor King, Liquorland and Super Liquor.
Share this:
More Food & Drink / Wine & Drink