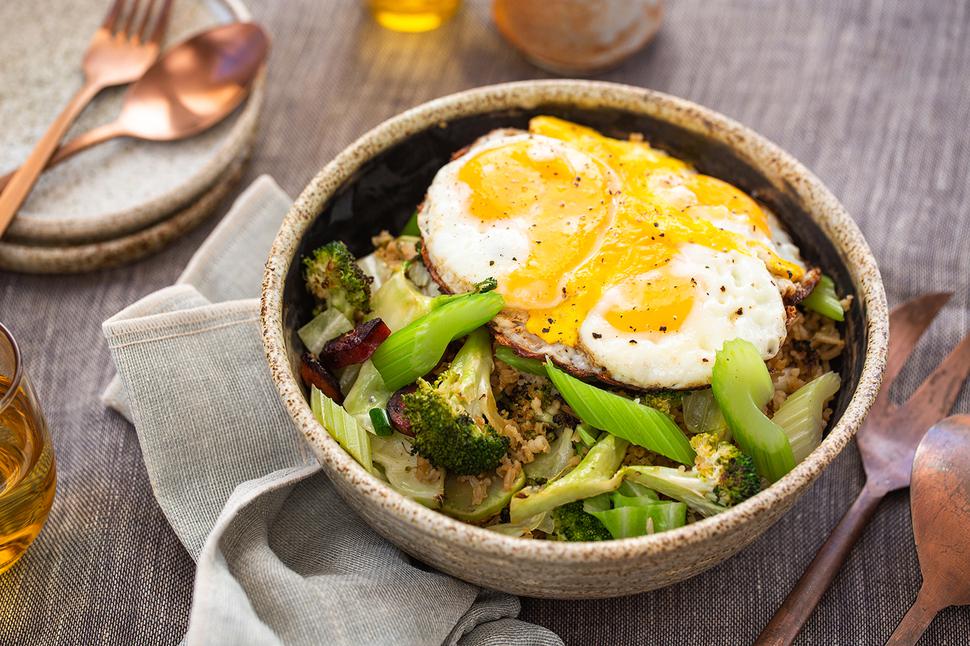 Celery, Chorizo & Broccoli Fried Rice
Get creative with crispy vegetables and some hot salami
Monday May 24, 2021
I can't go past adding a fried egg on the top of this flavoursome, vegetable-packed fried rice. Add as much chilli as you like.
CELERY, CHORIZO AND BROCCOLI FRIED RICE RECIPE
Serves 4
2 Tbsp olive oil
2 spring onions, sliced
2 chorizo sliced
2 stalks celery, sliced
1 head broccoli, sliced
2 cups cabbage, sliced
2 cups cooked brown rice
2 Tbsp soy sauce
1 Tbsp sweet chilli
Salt and pepper to taste
4 eggs
1. In a wok or frying pan, heat the oil. Add the spring onion and chorizo, cooking until golden. Add the celery and broccoli, tossing for a few minutes until just cooked through. Finally, add the cabbage and rice, stirring through until the cabbage is wilted and rice hot. Add the soy and sweet chilli sauces, and salt and pepper to taste.
2. In another pan, fry the eggs to your liking. Serve on top of the rice while hot.
Share this: