Cheers to 12 years with Farro Fresh
2018 marks a special anniversary for Farro, Auckland's freshest food market
SPONSORED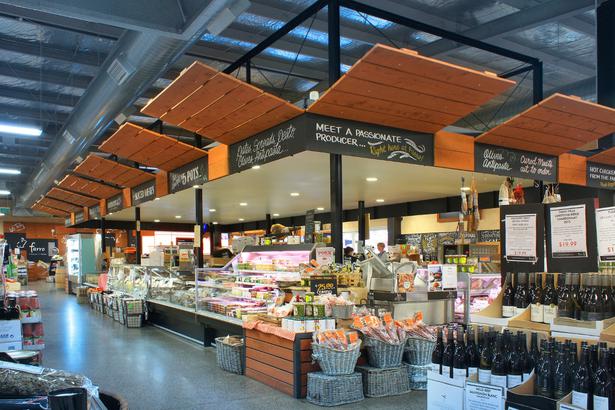 Wednesday Aug. 22, 2018
Stemming from a passion to showcase the finest seasonal and local produce New Zealand has to offer, James and Janene Draper founded Farro, the first retail space of its kind to open doors to its Mt Wellington store back in 2006.
Fast-forward 12 years and the fresh food market is raising a proverbial glass to yet another year of success on Auckland's burgeoning foodie scene.
 Their original team of 12 staff members has grown to encompass 450 food lovers who front the business, and share their knowledge with an ever-growing customer base. One store grew to become six around Auckland City, all of which have acted as a spring-board for the country's artisan producers, giving them their big break in the marketplace.
According to co-founder Janene Draper, this has been one of the thrilling elements of growing the business. "It's been so exciting to work with and launch small producers to the market over the last 12 years," she explains. "Through product tastings, and talking about the provenance of New Zealand food with our customers, our aim was to open people's eyes and taste-buds to the amazing array of products right here on our doorstep."
Now, the fresh food market supports more than 500 artisan producers nationwide, effectually showcasing the wide variety of high quality fare produced right home in God's Own. From free-range meats and seafood, fresh market produce, a full delicatessen with artisan cheese selection, New Zealand wine and craft beer, and specialty ingredients, Farro aims to inspire passionate cooks and chefs alike to find something new or rediscover an old favourite.
More than just a retail space, Farro fosters a community vibe for keen foodies, who can come together to be inspired, meet the makers, and extend their cooking repertoire.
To mark the auspicious occasion, Farro will be having week-long 12th birthday celebrations at all six of their Auckland stores, with special offers, giveaways and tastings from their loyal suppliers. Head in-store on August 25 and 26 for a $2 cup of coffee, as well as free birthday cake on August 25 from 10 – 11.30am.
Farro has six stores around Auckland: Grey Lynn, Constellation Drive, Epsom, Mt Eden, Lunn Ave and Orakei Bay Village. For more information, visit Farro.co.nz.
Share this: