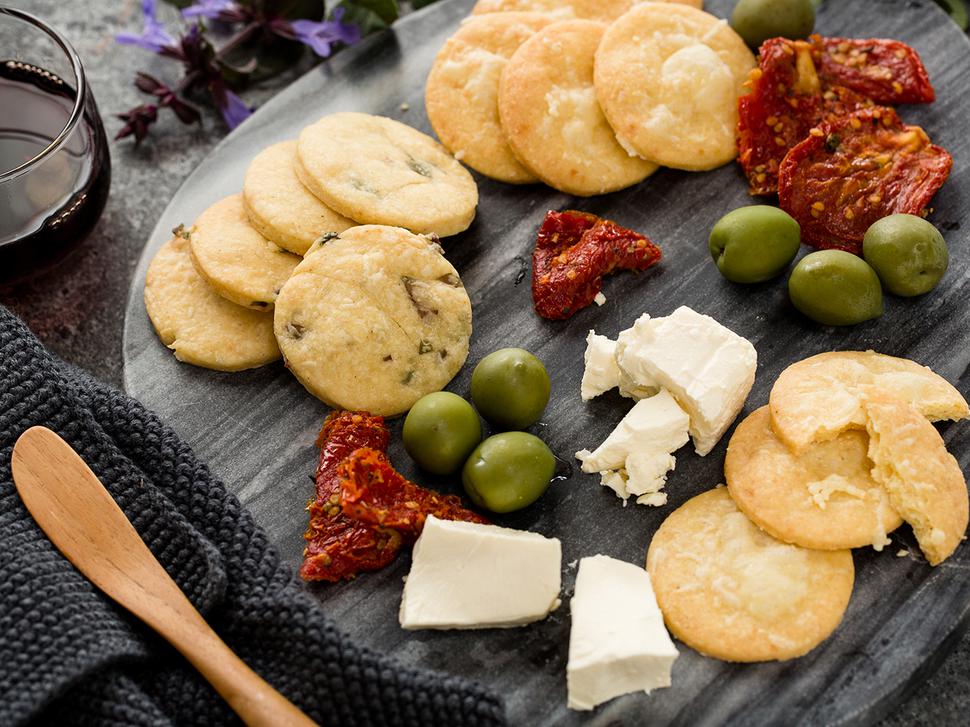 Cheese and Olive Biscuits Recipe
Jazz up your antipasto platter with these irresistible and utterly moreish little biscuits
Friday Nov. 10, 2017
When baking these cheese and olive biscuits, time it so guests arrive just as you're taking them from the oven; the aroma will be irresistible. They are also fantastic kept in an airtight container and warmed through on a later date. Add some chopped green olives, to make them a little special. These are perfect served with a glass of wine pre-dinner or added to an antipasto platter.
CHEESE AND OLIVE BISCUITS
Makes 30
120g butter, cut into cubes
½ cup grated tasty cheese
½ cup grated parmesan
1 ¼ cup plain flour
¼ tsp cayenne pepper
¼ tsp salt
2 Tbsp chopped green olives
2 Tbsp extra grated parmesan
1. Preheat an oven to 170C.
2. Into a food processor place the butter, tasty cheese, parmesan cheese, flour, cayenne and salt. Blitz to form the dough. Turn it on to a lightly floured bench, knead a little then divide the dough into two.
3. In one half, knead in the olives and set aside. Roll the other half between two pieces of baking paper until ¼cm thick. Using a 6cm cookie cutter press out rounds and place to a baking tray.
4. Do the same with the olive dough. Reroll any edges.
5. Sprinkle over a little extra parmesan. Place into the oven for 15 minutes until lightly golden. Remove and cool slightly before enjoying.
6. Store in an airtight container.
Share this:
More Food & Drink / Recipes