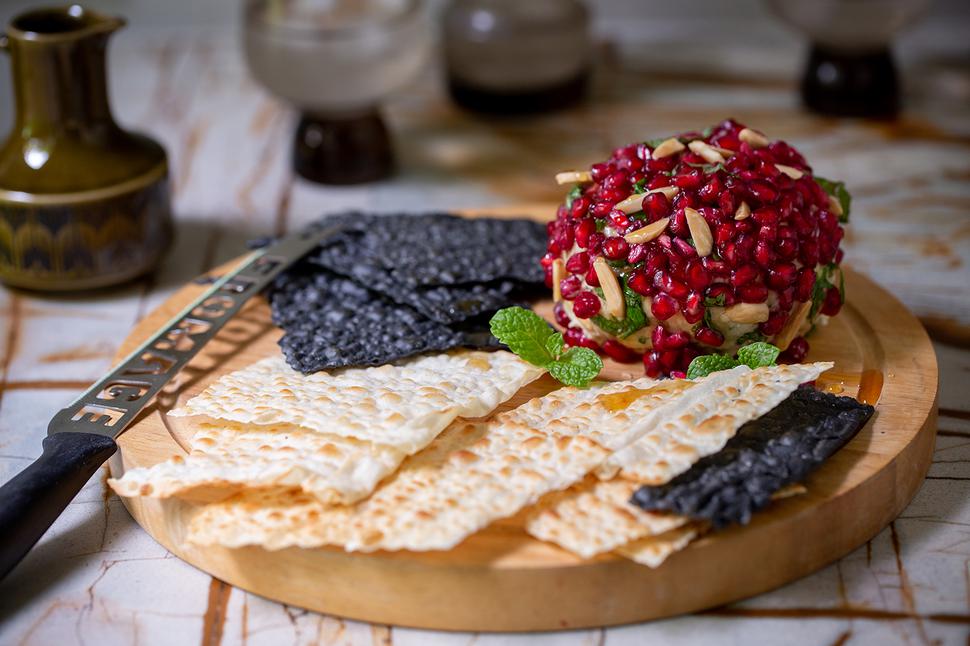 Cheese Ball With Pomegranate Seeds & Toasted Almonds
The colourful pomegranate not only adds a festive colour but also a fresh bite
Friday Dec. 10, 2021
Who doesn't love a good cheese ball? If goat's cheese isn't your vibe, replace with blue, which is equally delicious. 
CHEESE BALL RECIPE
Makes 1 ball
100g soft goat feta
100g cream cheese at room temperature
2 Tbsp chopped parsley/mint
½ cup pomegranate seeds, any juice drained
½ cup toasted slivered almonds
Crackers or crostini, to serve
Extra mint, to garnish
1. Place the feta and cream cheese in a bowl. Mash with a fork until well combined. Stir through the herbs. Place a piece of baking paper on the bench. Tip the cheese mixture on and, using the paper, roll into a ball. Refrigerate.
2. Before serving decorate with pomegranate seeds and almonds. Serve with crackers or crostini with a few mint leaves.
Share this: