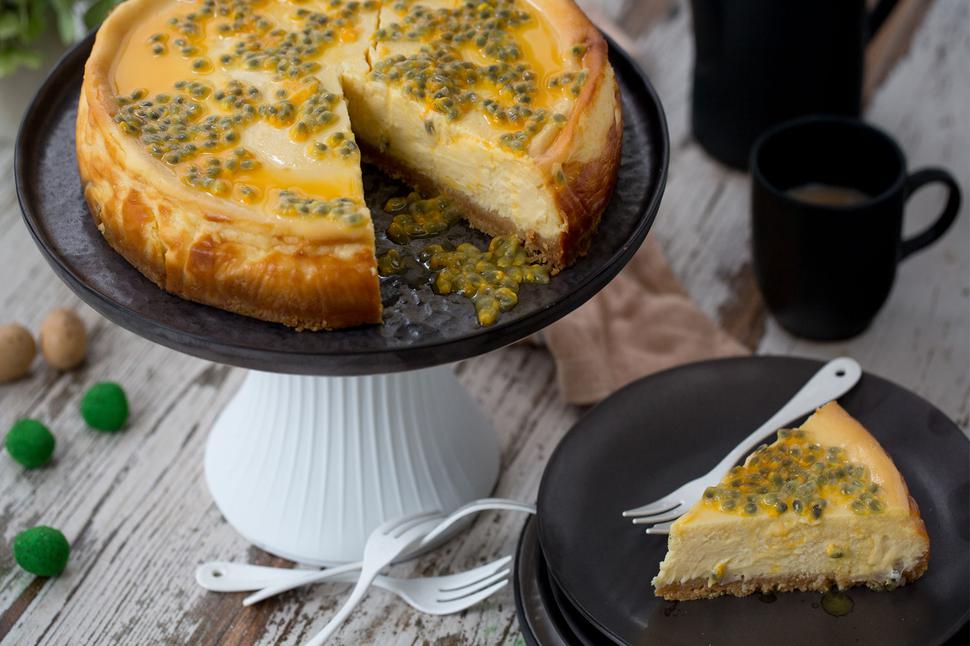 Sweet Cheesecake Recipes To Suit Any Occasion
You'll fall head over heels for these wickedly rich creations
Saturday Sept. 22, 2018
Passionfruit & White Chocolate Cheesecake
White chocolate and passionfruit prove to be a match made in heaven in this sensational recipe. Every mouthful is the perfect combination of indulgent and exotic. 
Raw Boysenberry Cheesecake Slice With Granola Crust
Eleanor Ozich's raw slice will have you smitten with only one, delicious bite. Not only is it healthy and filled with nourishing ingredients, you'll find it's also incredibly fuss-free to make and can be whipped up in no time at all.
Elizabeth Smith's Mars Bar Cheesecake
If you thought cheesecake couldn't get any more decadent, this recipe is here to prove you wrong. Featuring both melted and sliced Mars Bars, you'll be glad Beth Williams managed to wrangle this family recipe out of her grandmother.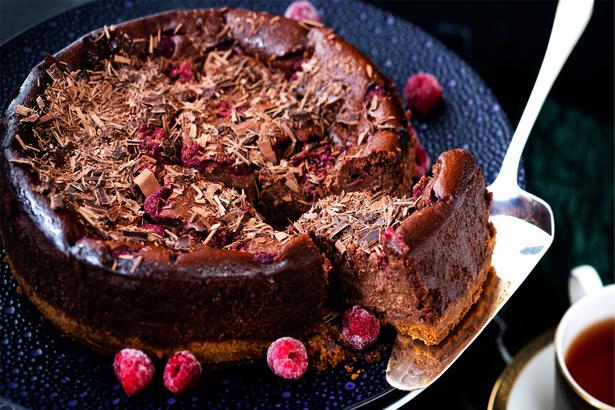 Baked Chocolate and Raspberry Cheesecake
Chocoholics, this one is for you. This lush cheesecake champions the classic pairing of rich chocolate and tart raspberries. Serve in thick slices at your next sweet occasion.
Gluten-Free White Chocolate, Orange and Mango Cheesecake
Velvety with a hint of orange zest, this cheesecake is guaranteed to win over your guests or family. Bonus: it's gluten-free so it's perfect for sharing.
Ricotta & Persimmon Baked Cheesecake
This combination may sound fancy, but it really couldn't be simpler. All it takes is a short list of ingredients and a few simple steps to enjoy this tempting dessert.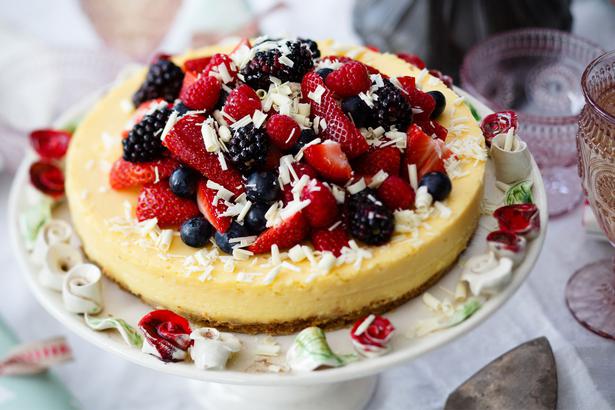 White Chocolate Cheesecake
The combination of white chocolate, cinnamon and liquor-spiked berries is decidedly Christmasy, but equally delicious any other day of the year.
Passionfruit Cheesecake
With a tropical jelly topping and plenty of fresh passionfruit swirled through, this no-bake cheesecake may just be the best thing you can make in your fridge.
Share this:
More Food & Drink / Recipes