12 Recipes Every Cheese Lover Needs In Their Life
Say cheese! These delicious dishes celebrate cheese in all its glory — whether it's melted on a sandwich, grated over pasta or stirred into sauce
Monday July 16, 2018
Croque Monsieur
The French may have nailed the most comforting dish ever with the croque monsieur. Thick slices of white bread, smoky ham off the bone, Dijon mustard and rich gruyere cheese sauce come together to create the ultimate sandwich. 
Bacon & Cheese Pasta
Quick, simple and budget-friendly, this recipe is a winner for both fussy kids and adults craving a taste of nostalgia. A sprinkle of fresh thyme leaves is a nice token of greenery.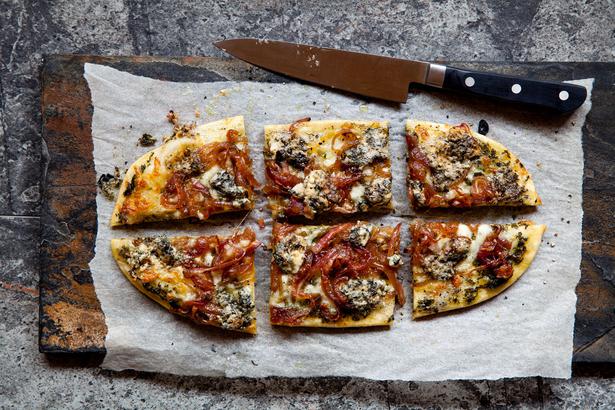 Blue Cheese & Onion Pizza
All you need is a pre-made pizza base and a few simple ingredients to create this indulgent meal. If you're yet to try blue cheese on a pizza, you're in luck. It's mouth-watering with soft red onion, pesto and mozzarella.  
Olive, Cheese & Chilli Quesadilla
If you're keen to share your love of cheese, quesadillas are the perfect party snack. This version boasts a combination of olive, mozzarella and green chilli, but it's fair to say almost anything goes. 
Roasted Stuffed Onions
Onions are stuffed with a cheesy mixture of prosciutto, garlic, parmesan, cream and pine nuts in this tasty update of a classic.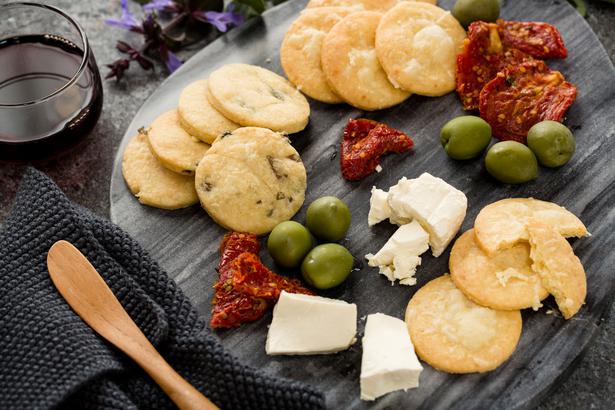 Cheese & Olive Biscuits 
If you thought your platter skills couldn't get any better, wait until you make your own biscuits. These delicate little creations are wonderfully savoury and smell divine coming out of the oven. 
Macaroni Cheese With Lemon, Thyme & Bacon
You say comfort food, we say mac 'n' cheese. This modern version sees macaroni served with oozing hot melted cheese and a hint of fresh lemon and thyme. True cheese lovers can add feta or blue cheese for an extra kick.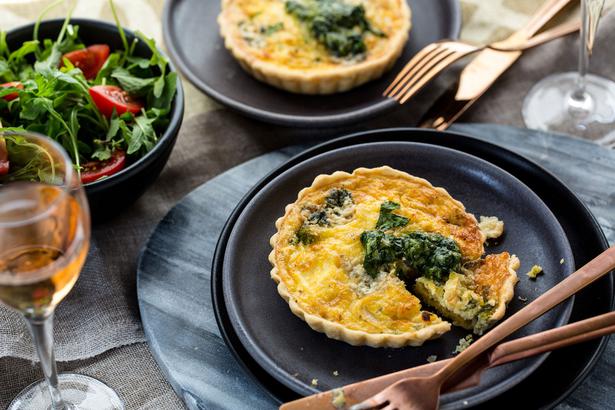 Four Cheese Tarts
If you've ever wanted to eat all your favourite cheeses in one go, this is the meal you've been looking for.
Goat's Cheese Arancini Balls
Sharp, tangy goat's cheese is the perfect addition to these rich little morsels. Serve with garlic aioli for an impressive snack at your next drinks.  

Coconut Fish With Parmesan Chips
Traditional fish and chips don't hold any excitement for cheese fans, which is why this recipe for coconut fish with golden parmesan chips is worth a try. 
Roast Florets With Two Cheeses
What's better than one type of cheese? Two. This recipe sees cauliflower and broccoli paired with breadcrumbs, nuts, feta and parmesan, then roasted to perfection.  If you're wary of either of these vegetables, this dish is a delicious introduction. 
Garlic, Leek & Ricotta Tart
With ricotta, parmesan, cream and butter, this tart is a dairy lover's dream. Softened garlic and leeks add a delicate flavour, and a crisp green salad offsets any post-cheese guilt. 

Share this:
More Food & Drink / Recipes