Cheesy Savoury Scrolls Recipe
For a delicious morning tea or snack, try these ham and feta scrolls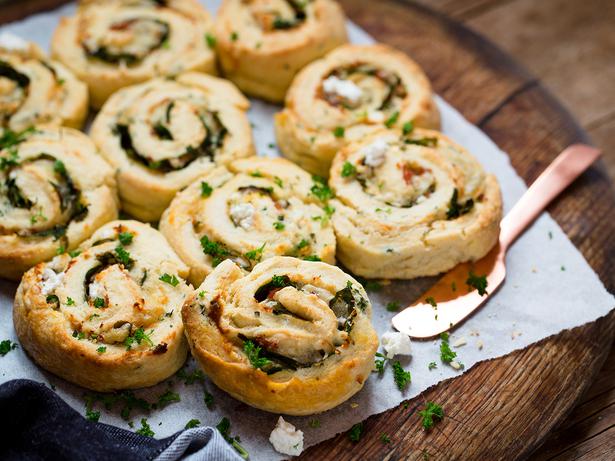 Friday Sept. 8, 2017
For a delicious morning tea or snack, these ham and feta scrolls are always a favourite and are best when still slightly warm from the oven. Who, after all, doesn't like the smell of a savoury dough baking?
CHEESY SAVOURY SCROLLS RECIPE
Makes 10-12
2 cups self-rising flour
¼ tsp salt
90g butter, cut into small pieces
¾-1 cup milk
Filling
2 tsp Dijon mustard
1 cup grated cheese
¼ cup chopped herbs
100g feta crumbled
100g chopped ham
1 cup shredded spinach
1 Tbsp parsley to garnish
1 egg, whisked with a fork
1. Preheat oven to 200C. Line a baking tray with paper.
2. Place the flour and salt into a large bowl. Add the butter and using your finger rub together until it resembles fine breadcrumbs. Add the milk and cut it through with a knife to combine and so the soft dough starts to form. Tip onto a floured bench then knead together.
3. Roll to a 20 x 30cm rectangle. Spread the mustard evenly over the dough, sprinkle on the cheese, chopped herbs, feta, ham, spinach and parsley. Brush the edges with a little egg.
4. Carefully roll the dough along the long side into a log. Cut into 2cm scrolls and place them onto your tray. Brush the tops lightly with egg and bake for 15 minutes until golden and puffed.
5. Enjoy while warm and cheesy.
Share this: