Chef Chats: Get To Know Buko Pop-Up's William Mordido
The Filipino-born chef on his favourite food traditions, making his own plates and ultimate comfort food
Saturday Feb. 1, 2020
What is your favourite Filipino food tradition?
Probably Noche Buena. It's our family (and many other Filipino families') tradition where we have dinner on the eve of Christmas and anticipate midnight when we share our Christmas presents. It's also the time of year my mother would make her special fruit salad. 
READ: Why Filipino Restaurant Nanam Is A Great Addition To Takapuna's Dining Scene
What is one of your favourite childhood food memories?
When we first moved to New Zealand, we lived with our cousins for a bit who had been living here for a few years already and they introduced us to fish and chips when we moved to our own house. There was something so humbling about being gathered around on the floor having that meal wrapped in newspaper together and reminds me so much of the simpler, worry-free days. That fish and chips shop became our go-to. 
How do you reboot after the festive season? 
Physically, I go to CrossFit a few times a week and enjoy hikes every now and again. Mentally, I have been getting really stuck into my pottery and working on creating my own range of plates, crockery and a few sculptural pieces for a future pop-up and eventually, a restaurant.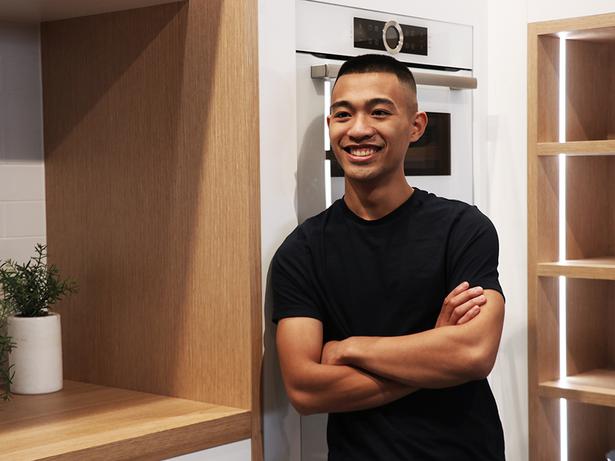 What is your ultimate comfort food?
I would rank my mother's bulalo quite high on the list. It's a really flavoursome beef bone broth and was a staple in our house growing up.
What meal would you cook to really impress someone?
I would ask them what their favourite food was and cook that for us, but surprise them by serving on a bowl or plate that I made.
• Join Will at his dessert degustation to celebrate Valentine's Day, perfect for two. The lavish evening includes canapes, a glass of Hãhã Rosé, and four dessert-courses matched with tea, along with a goodie bag of treats to take home. Even sweeter, 10 per cent of the event's profits will be donated to Women's Refuge. Friday, February 14, 7.30. $75pp. Book at Willmordido.com/buko. Miele Experience Centre, 8 College Hill, Freemans Bay
Share this: