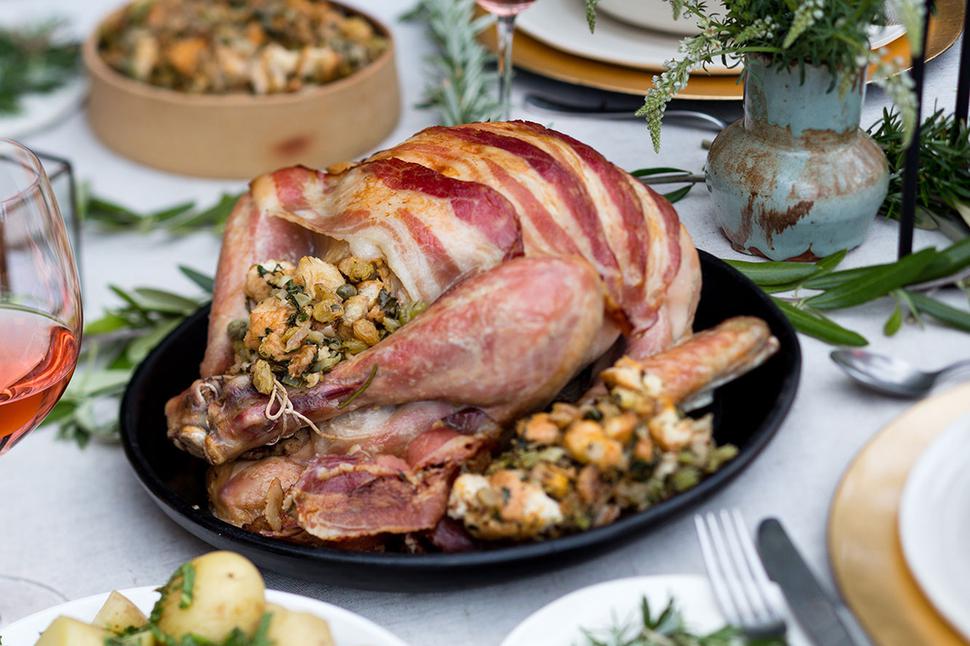 Future Feasts: 4 Simple Christmas Recipes From New Zealand's Top Chefs
Peter Gordon's timeless turkey, Plabita Florence's strawberry dressing, and other delicious recipes
Monday Nov. 29, 2021
How to make a terrific turkey, according to Homeland's Peter Gordon
Roast a turkey a day or two in advance, then it's easy to slice off the bone on the big day.
Remove the legs from the carcass and brine both the legs and carcass in a solution of 120g sea salt dissolved in 3 litres of water (boil the salt with 500ml of water to dissolve, then cool and add the rest).
Add chopped chillies, garlic and 1/2 cup honey. Immerse the meat, turning if you need to (or make extra) and leave in the fridge for 24 hours.
Remove the turkey, pat dry, rub with oil and a little sea salt, and roast at 180C for 40 minutes per kg, sitting on a bed of thickly sliced onions, carrot and fennel until juices from the thickest part of the crown run pale pink. The legs will likely take another 30 minutes to fully cook.
Remove from the oven, cool down, then store in the fridge until Christmas Day. 
RECIPE: Walnut & Raisin Stuffed Turkey Wrapped In Bacon
How to make bangin' barbecue chicken, according to Inca's Nic Watt
In a medium bowl combine juice from a whole lemon, 1 Tbsp Korean hot pepper paste (gochujang), 4 Tbsp sweet soy sauce, 2 Tbsp soy and 3 Tbsp water and whisk together to incorporate. Make sure it is a juicy lemon; otherwise use the juice of two.
About 4 hours before cooking, marinate chicken in the hot pepper soy glaze, focusing on the breast side down.
Heat your barbecue, ideally a charcoal version, or pre-heat your oven to 180C.
Cook your chicken for approximately 1 hour and 20 minutes, basting with the glaze regularly.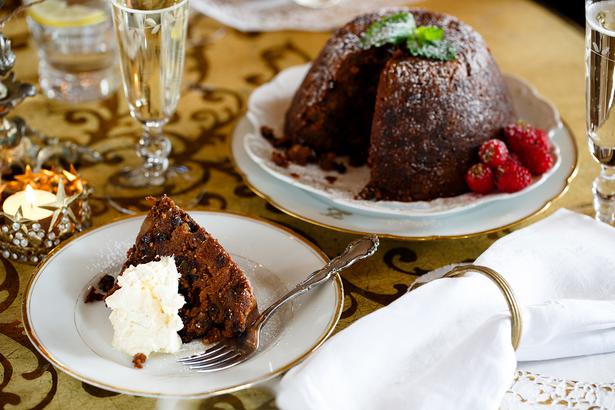 A clever Christmas cocktail recipe from Black Pineapple's Frankie Walker
First, infuse your vodka. Blend 250g pitted cherries with 400g water.
Add 30g of crushed allspice berries and infuse at room temperature for 2 hours.
Strain off all solids and add 60 per cent by weight caster sugar and 2 per cent by weight citric acid. Bottle.
Next, make your cocktail. Add 40ml vodka, 10ml amaro, 30ml cherry and allspice cordial, 15ml Supasawa and a splash of water to a shaker full of ice and give it a hard shake.
Strain into a big wine glass full of ice and garnish with kaffir lime leaves and freeze-dried or fresh cherries for that mistletoe feel. 
READ: All The Recipes You Need To Create Your Best Christmas Menu Yet
A recipe for burnt strawberry dressing from Forest's Plabita Florence
Choose berries that aren't super-ripe, about one punnet's worth, remove the tops and give them each a turn over a flame to blacken.
Once they're charred and in a bowl, add 1 tsp of sea salt and mix until the strawberries ooze juice.
Over a slightly gentler heat, grill 1 small onion, cut into quarters, and 6 garlic cloves until jammy and cooked through.
Transfer the onion, garlic and strawberries into a blender, along with 2 Tbsp apple cider vinegar, 2 Tbsp olive oil, 1 Tbsp dijon mustard, salt and pepper to taste.
Blend until smooth, then pass through a sieve with a spatula, to remove the seeds.
Spread on a plate and cover with grilled asparagus, soft cheese, and fragrant herbs like mint, lemon verbena and coriander.
Add to salads or slather on ham sandwiches. 
Share this: