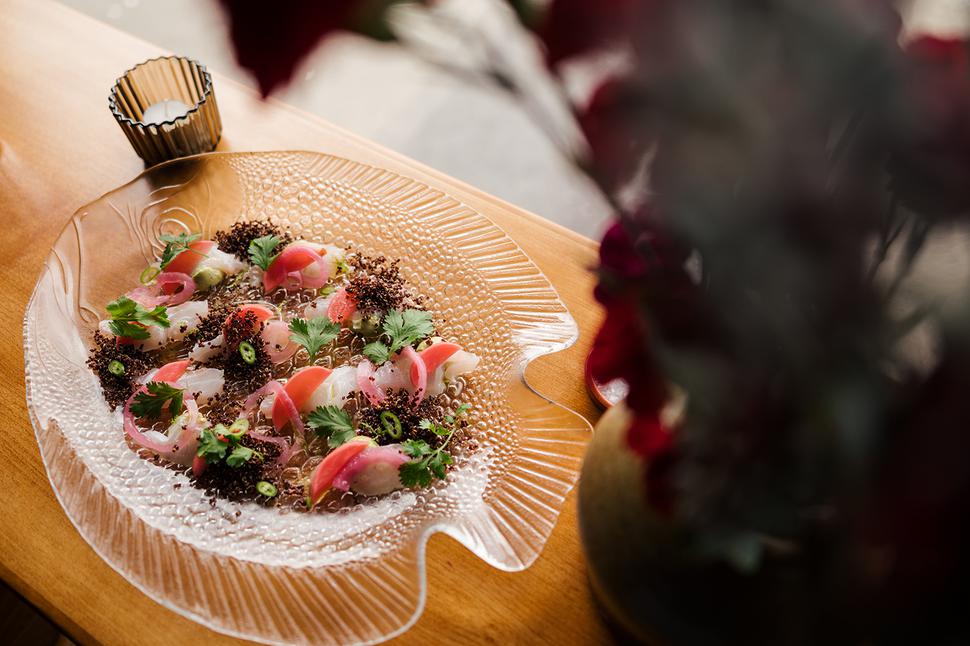 The Culinary Mavens That Will Make You Rethink Everything You Thought About Bar Food
Meet the bar owners challenging the notion of what bar food can be, serving exciting seasonal plates that rival the country's best restaurants for flavour and inventiveness
Friday Jan. 21, 2022
The crispy paua bites — coated in charcoal and spices, tossed in flaxseed and brown butter, and served in an iridescent shell with a sauce made from its own liver — are the closest thing you will get to a deep-fried bar snack at Christchurch's Gin Gin, where 22-year-old Jackson Mehlhopt is challenging notions of what bar food can be.
The dishes being passed to people on stools here are akin to those served in some of the country's best restaurants, like Amisfield and Roots, where Jackson has previously worked.
There's scampi tail poached in fish stock, laid atop a golden slab of brioche and shrouded with a cloak of garden herbs; there's kawakawa, onion weed and porcini being foraged from the surrounding hills and harbours; and produce sourced from nearby waters and farms being cooked over charcoal.
Jackson says he wants to create an unforgettable experience but deliver it in a much more relaxed and comfortable atmosphere.
"Chefs still want to cook the same level of quality, but it's quite exciting to do it in a bar setting where you don't necessarily have to sit down and pay upwards of $100 for a degustation. You still have the same quality and excitement in food that has typically been reserved for those higher-end restaurants. So for us it's just really fun."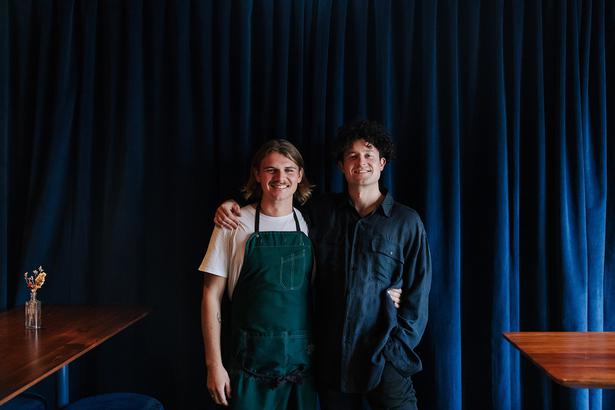 Gin Gin's owner and operator, Luke Dawkins, says having someone like Jackson head the kitchen is great to see in the bar space as he's creating dishes specifically to complement the selection of New Zealand gins, wines and beers — rather than the other way around.
His creativity and connectivity with nature is rubbing off too, as he'll take the team out foraging or bring back little flowers and herbs to use in the cocktails. Luke says the unhurried nature of a bar means diners can really relax without the pressure of having to free up a table, allowing them to truly enjoy their night out in a way they might not be able to at a restaurant.
READ: Where Chefs Eat: 8 Expert Cooks Share Their Favourite Restaurants
A few blocks away at Alfred — a small neighbourhood bar with a big community focus — co-owners Robert Fairs and Omer Shadich say the unassuming nature of the bar allows them to consistently under promise and over deliver. It's a twee space, with only a handful of stools and two small tables, where they champion all the region has to offer, from the mostly local drinks offering curated by Omer, to Robert's produce-driven, pared-back dishes he plates up behind the bar.
The food has gone through a few evolutions since opening but eventually they have settled on dishes that are seasonal and simplistic. Omer says the money-making model in bars has always been high-margin stuff like tap beers, potato chips and fried chicken.
But at Alfred they push back on the old way of doing things, serving food that is a little bit fancy, while still being relatable, such as brick chicken with charred cos lettuce, courgette and tarragon puree or pappardelle with paua XO sauce and parmesan.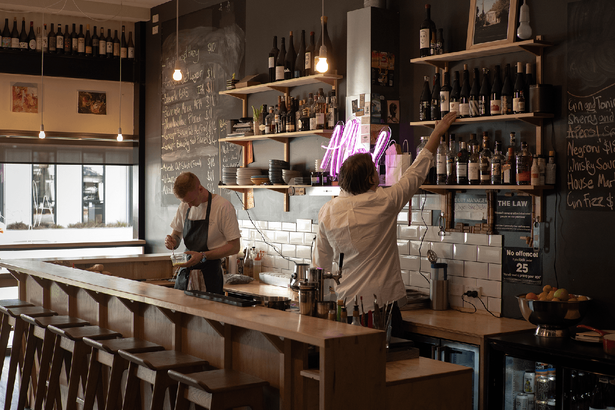 Robert's background is in fine dining, he cooked at Roots too and crafted menus for new openings in Dubai. At Alfred, he continues to refine and develop his own style, saying the limitations are what spurs his creativity.
"There is something to be said about what you can produce in a small space. We are talking two- to three-component dishes, it's just good quality produce prepared in a simple way. It's technique-driven — I work close to 12 hours every day — but it's not chauvinistic, or in your face or over-complicated."
This blurred line between what is a bar and what is a restaurant is what defines Wellington's Bar Mason. The 24-seat spot looks and feels like a bar with stools and leaners, low lights and loud music, but serves fresh and juicy Middle Eastern-inspired food that belies its grungy first impressions.
Owner-operator Matt Hawkes — who left Rita for Mason — says it is a reflection of who he is, a place where he can play the music he wants to listen to and cook the food he wants to eat, things like buffalo mozzarella with charred red peppers and a scattering of pomegranate and hazelnuts; or hummus with braised lamb, pumpkin seed za'atar and pickled chilli.
The menu is built around pita made daily and grilled-to-order to accompany the super-saucy and generous plates, which are led by seasonality.
"Everything we use is organic. We are dealing with lots of little organic farmers and suppliers around this region and communicating with them every week about what's coming in and what's on the way out."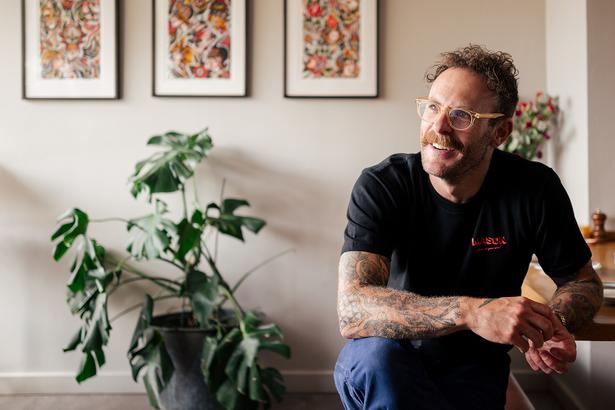 Matt preps all day so he can step out of the kitchen and man the bar at night and although he's not a bartender, the drinks list comprises things he likes to drink, such as housemade grapefruit and tarragon sodas, rotating natural wine and Parrot Dog taps, and spicy pickleback shots to use up the brine from all the fermenting happening in the kitchen.
Over in Mt Victoria, Tashie Piper and her partner Tom Millott recently moved back to Wellington after six years in Sydney to open Amok, a warm and lively restaurant with a strong local focus.
Tashie says one of the things they loved about Sydney was food being such a central part of the going-out-for-a-drink experience — more often than not, people will choose a wine bar based on how good the snacks are — and this is something they wanted to emulate at the bar upstairs from Amok.
RESTAURANT REVIEW: Boxer Is An Experimental Bar Unlike Anything Else In Auckland
With an offering of bites that are available only at the upstairs bar, Tashie says these items became hotly coveted, with people coming in specifically for them. She says it's a good way to let all the chefs have some creative input, dreaming up dishes such as the mortadella milk bun; savoury doughnuts with duck parfait and blackberry jam; and a green tomato crumpet, a play on cheese and tomato on toast.
The offering has been so popular that they are in the process of putting a kitchenette in the bar where they will prepare their house-made charcuterie, oysters and pintxos.
On Auckland's Karangahape Road you can bounce between wine and cocktail bars to sample some of the best food in the city. You might start with a flatbread of artichokes, sesame and Sichuan spices at Peach Pit; or taste modern Peruvian food — glazed chicken with green rice and aji verde — at Madame George.
And it's also where you'll find a growing number of operators serving food well after midnight, accompanied by DJs who post up in the street-side windows.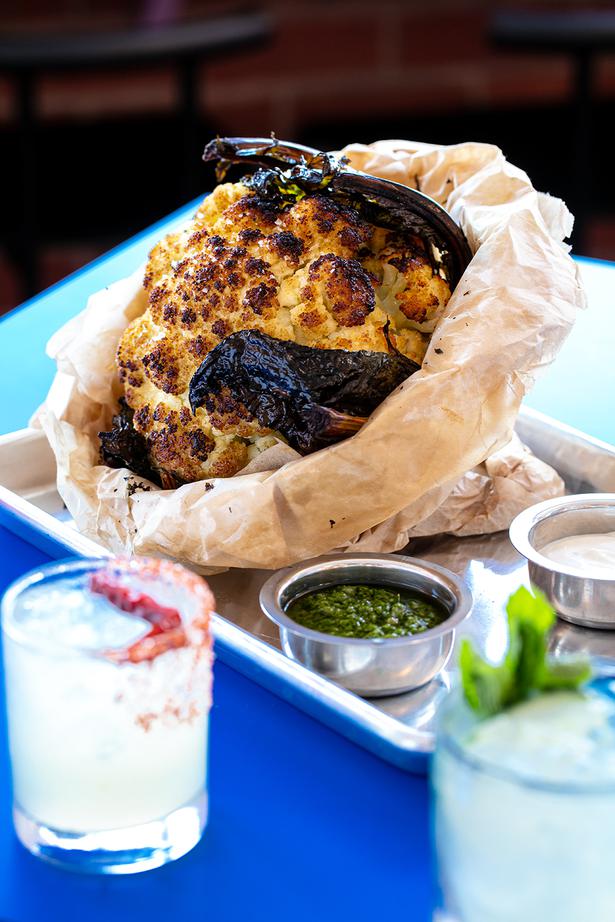 At East Street Hall there are smashed cheeseburger pitas with a crunchy halo of crispy cheese, served till the cusp of dawn; at Candela it's lamb shoulder empanadas, Cubano sandwiches and sourdough with smoked kina butter; and Bar Celeste's late nights are revered for their ice-cold Mahurangi oysters and filet o' market fish, served alongside after-dinner party vibes until 2am.
Emma Ogilvie — who owns Bar Celeste with her partner Nick Landsman — says they witnessed this relaxed style of eating in the neo-bistros of Paris, and it's what inspired their ever-changing offering.
"At those restaurants, we were experiencing a shift towards people really wanting to try different flavours and be kind of surprised," she says. "Culturally, food is becoming something cool, with the likes of fashion and music. People want to gain a bit more cultural capital by learning more about food and developing what me and my foodie friends call a Food IQ."
She says this cultural shift has contributed to the number of restaurant-bar blends which are more about discovery, tasting lots of different dishes and sampling new wines to match, as opposed to having one big meal for yourself.
They have recently employed chef Alex Southwick, who is also 22 and just completed a stint at Amisfield; and a dedicated night manager who will be in charge of making late nights at Celeste a space for collaborations, changing up the offering every week or two by inviting chefs, bartenders and friends in the industry to do their thing in the kitchen.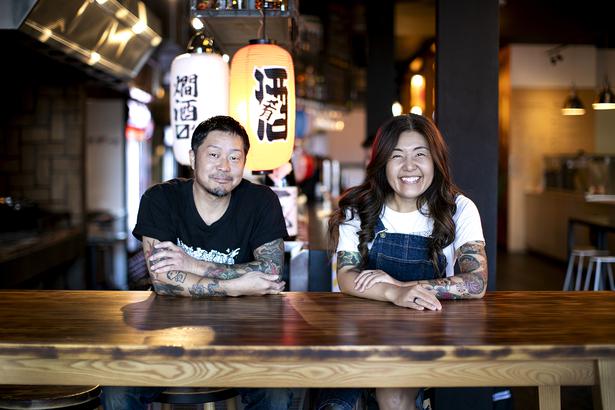 Tomoko Tokuhiro and Noboru Fujikawa recently moved Acho's from St Kevins Arcade to a bigger space further down the street but still stay open until 4am seven days a week serving Japanese bar snacks such as kushikatsu (crumbed fried skewers); udon noodles and bouncy steamed buns filled with panko-crumbed meats.
They've recently welcomed Yoshihiro Tanaka to the team, a skilled yakitori chef who has previously worked in fine-dining Japanese Kappo restaurants. Tomoko says Kappo cuisine is all about savouring the pure beauty of traditional ingredients in a lively atmosphere, where diners can sit at the counter and observe the chef.
With many chefs and hospitality workers making Acho's their last port of call before bed, Tomoko says their new kitchen is often admired by those in the industry as being a "chef's dream kitchen", so they decided to offer their space to guest chefs from all over the country on the last Sunday of every month.
READ: Home Grown: A Celebration Of New Zealand's Incredible Produce
"They can cook whatever they want and customers can try something different. It's a unique experience," explains Tomoko. "We can meet and work with new people and learn something new. It will keep it interesting and just be something fun for everyone."
They recently hosted chef Jonny Thevenard from down the road at Pici, who cooked Japanese tapas using late-summer produce: oyster mushrooms and cabbage with truffle soy butter; kingfish tataki with ponzu; and mackerel sushi with perilla leaf and pickled ginger.
These relaxed spaces offer chefs the fluidity, freedom and inspiration to cook dishes that rival some of the country's best restaurants, changing the meaning of "going out for a drink" in the process. We've come to expect so much more than a bowl of chips when posted up at the bar, and sitting on a stool is fast becoming the best place to eat.
This story was originally published in Viva Magazine – Volume Four.
Share this: