Chelsea Winter's Fresh Ginger and Pear Loaf Recipe
Chelsea Winter shares a recipe for a tasty ginger and pear loaf recipe from her new book 'Eat'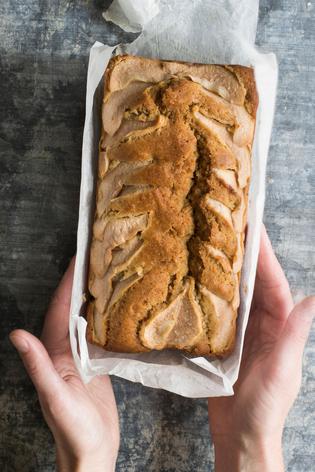 When I was in San Fran last year, I went to the pier for a little look-see. I ended up finding a funky restaurant and ordering dessert at three in the afternoon, just because I could. It was an amazing pear loaf and instead of being made with powdered ginger, it was fragrant and alive with the taste of fresh ginger. It was soft, buttery and utterly divine, so I came home and spent weeks trying to get it right. This is the result — it's pretty close! You can either serve it as is, with butter, or as a dessert warm with ice cream (and a little syrup and orange zest).
GINGER AND PEAR LOAF
Preparation time: 15 minutes. Cooking time: 70 minutes. Makes 1 loaf. 
Ingredients
200g butter, cubed
¾ cup brown sugar
1/3 cup golden syrup
1 tsp pure vanilla extract
½ cup milk
3 tbsp finely grated fresh ginger
1 free-range egg, at room temperature
1 free-range egg yolk, at room temperature
2 medium pears, peeled
2 cups plain flour
1 Tbsp ground ginger
2 tsp baking powder
½ tsp baking soda
½ tsp ground cardamom
½ tsp salt
Method
1. Preheat the oven to 150C regular bake. Line a loaf tin (about 23cm x 10cm) with baking paper so it sticks up over the sides a few centimetres.
2. Place the butter, sugar, golden syrup and vanilla in a medium saucepan and stir over a low heat until melted. Remove from the heat, leave to cool for 10 minutes, then add the milk, fresh ginger, egg and yolk. Whisk to combine.
3. Cut the pears into quarters and remove the cores. Thinly slice the pears.
4. Into a large mixing bowl sift the flour, ground ginger, baking powder, baking soda, cardamom and salt. Stir to combine. Make a well in the centre and add the butter mixture, stirring with a whisk to combine until almost smooth — a few tiny lumps are okay.
5. Fold half the sliced pears through the loaf batter and scrape into the tin. Arrange the remaining slices down each side of the tin, angled inwards a bit, so the middle is exposed and can still rise.
6. Bake in the preheated oven for 70 minutes, or until a skewer inserted into the centre comes out clean. Cool in the tin for 15 minutes or so, then turn out onto a cooling rack. Keeps in an airtight container at room temperature for a few days.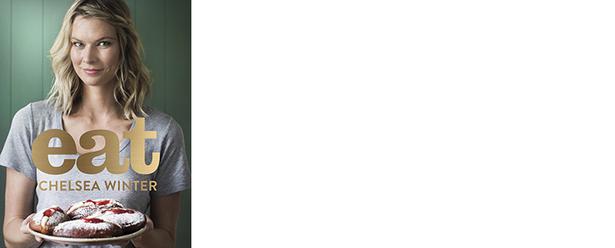 • Extract reproduced with permission from Eat by Chelsea Winter, published by Random House, $50.
Share this:
More Food & Drink / Recipes