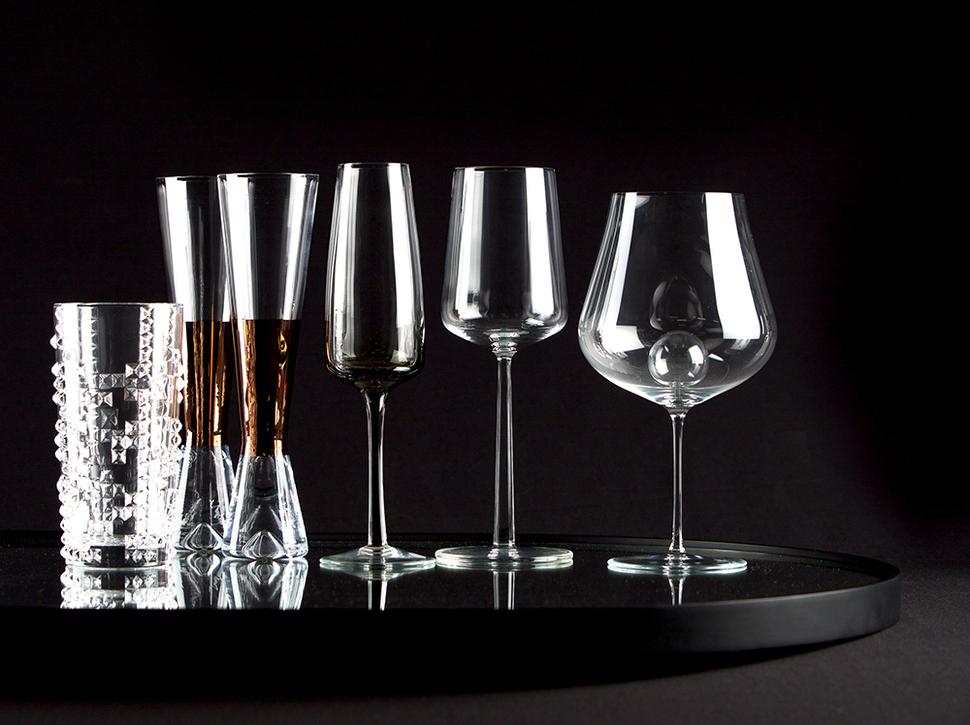 The Chicest Glassware To Buy
Your favourite tipple will be far more enjoyable out of stylish glassware
Monday April 30, 2018
Whatever your preferred tipple, it's bound to be that much more enjoyable when served in a beautiful glass — and the options are almost endless.
Even when they're not in use, chic glasses make for eye-catching ornaments — have fun mixing classic shapes with more unique, accented designs. Throw tradition out the window with these 'punk' tumblers from The Studio of Tableware, complete with dozens of studs, or the hand-painted art-deco numbers by Tom Dixon.
Air Sense has designed a clever glass that decants as you drink, made from renowned Tritan crystal. If you're entertaining, a stylish glass will serve as the perfect ice breaker as guests mix and mingle, or add a sense of occasion to a quiet night in.
READ: Best Boutique Stores To (Modestly) Update Your Home
FROM LEFT TO RIGHT
• Punk tumbler, $80 (set of four), from The Studio of Tableware
• Tom Dixon Tank Champagne glasses, $145 (set of two), from Simon James Concept Store
• Smoke champagne glass, $35 each, from Alex & Corban Home
• Essence white wine glasses, $52 per pair, from Simon James Concept Store
• Air Sense red wine glasses, $399 per pair, from Smith & Caughey's
• Mirage whiskey glass, $90 (set of four) from Citta Design
• Glasses shot on Small Bjorn Oval mirror, $340, from Alex & Corban Home
Share this: