Chicken Kebabs Recipe
This yoghurt marinade for the kebabs is quick and easy without having to sit for hours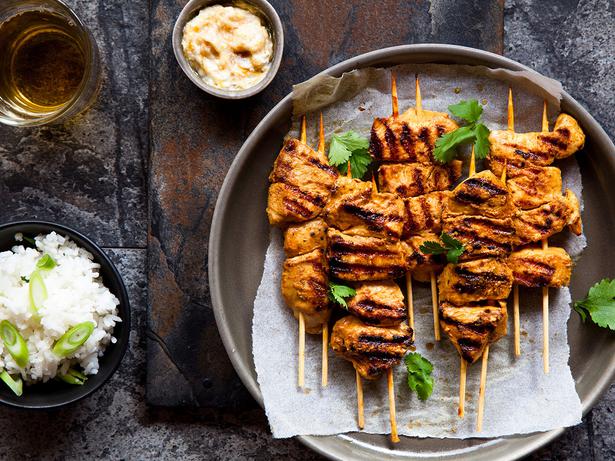 Friday Aug. 5, 2016
The great thing with today's yoghurt marinade, used here in this chicken kebabs recipe, is that it doesn't have to sit for hours to do its thing. By the time you have threaded your kebabs, they are ready to cook. Get the rice on early and everything will all be ready to eat at the same time. Leftover kebabs are great cold and tossed into a salad.
CHICKEN KEBABS RECIPE
Serves 4
½ cup yoghurt
1 Tbsp tomato paste
1 clove crushed garlic
1 Tbsp grated fresh ginger
½ tsp each of cumin and coriander
¼ tsp turmeric
Salt and freshly ground pepper
600g chicken breast, cut into even chunks
To serve: 4 cups cooked rice, and ½ cup yoghurt combined with 2 Tbsp apricot chutney
1. Into a small bowl combine the yoghurt, tomato paste, garlic, ginger, cumin, coriander, turmeric, salt and pepper. Pour over the chicken, stirring well. Thread the chicken on bamboo skewers.
2. Preheat a frying pan to a medium heat. Cook the kebabs in batches until cooked through.
3. Serve with hot rice, apricot yoghurt sauce and a side salad.
Share this:
More Food & Drink / Recipes