Chicken Masala Recipe
Try Angela Casley's heart-warming curry dish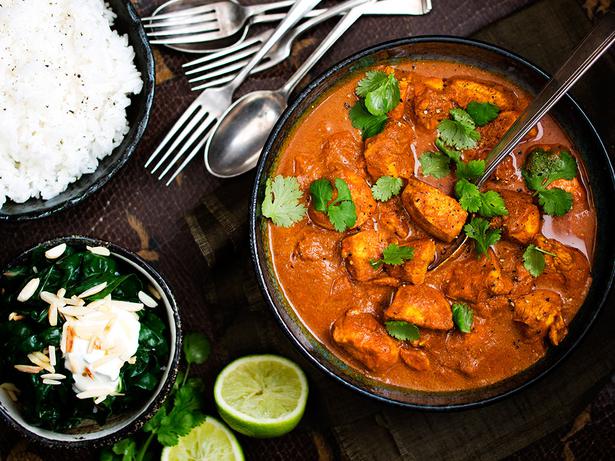 Tuesday June 24, 2014
CHICKEN MASALA
Serves 4
2 tsp each: ground cumin, coriander, garam masala, turmeric
½ tsp cinnamon
3 cloves garlic, crushed
2 Tbsp grated fresh ginger
1 Tbsp vinegar
2 Tbsp tomato paste
2 Tbsp oil
½-1 red chilli, chopped
1 onion, diced
600g chicken breast, diced
200g tomato puree
1 Dsp brown sugar
¼ cup coriander, plus extra for garnish
Hot rice and greens to serve
1. In a small bowl mix cumin, coriander, garam masala, turmeric, cinnamon, garlic, ginger, vinegar, and tomato paste.
2. In a heavy-based pan, heat oil. Add chilli and onion and cook for 2-3 minutes until softened. Add spices and continue to cook for 3 or 4 minutes until fragrant.
3. Add chicken to the pan and stir to coat in spice mix and cook until lightly browned. Add tomato puree and sugar. Stir through and continue to cook for 20 minutes until chicken is cooked through and sauce thickened. Stir through coriander.
4. Serve with hot rice and greens.
Share this:
More Food & Drink / Recipes