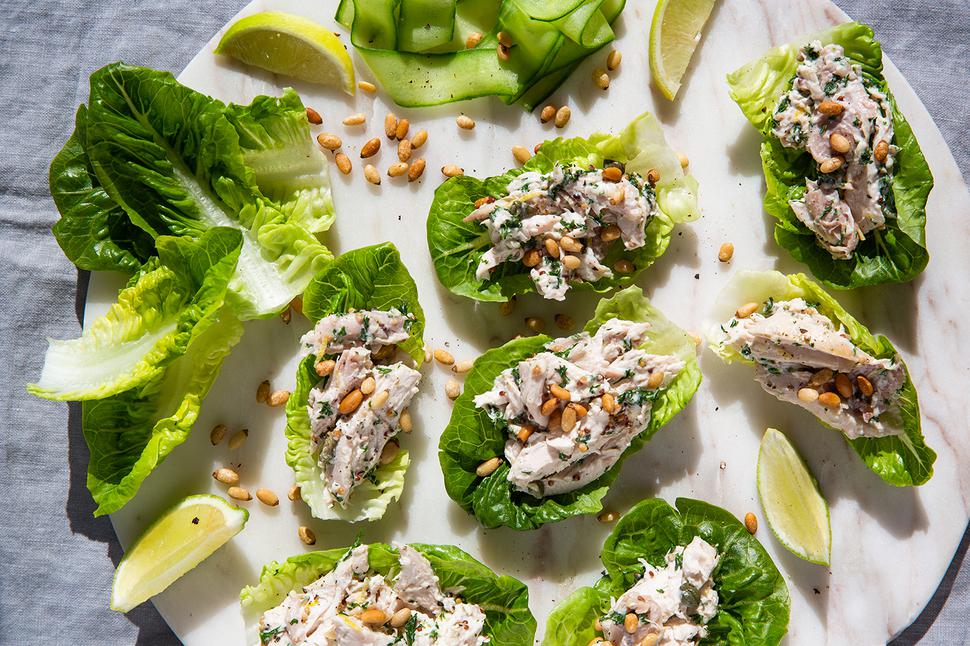 Citrusy Chicken & Pine Nut Salad Cups
Party-approved finger food without the fuss
Monday May 31, 2021
It's always exciting when the citrus on the trees starts to ripen, adding colour to the garden and zesty flavours to the plate. Here the lemon or lime adds a great tang to these simple but tasty salads.
CHICKEN AND PINE NUT SALAD CUPS
Makes 12
2 cups shredded cooked chicken
1 Tbsp roughly chopped capers
1 Tbsp lemon or lime zest
¼ cup sour cream
¼ cup aioli
¼ cup chopped parsley
½ cup toasted pine nuts
Salt and pepper, to taste
12 baby cos leaves
Extra lime wedges, to serve
1. Place the chicken, capers, zest, sour cream, aioli, parsley and half the pine nuts in a large bowl, combining well. Season with salt and pepper.
2. Place the cos leaves on a platter. Spoon the chicken mixture into each leaf and serve with extra pine nuts and lime wedges to squeeze.
Share this: