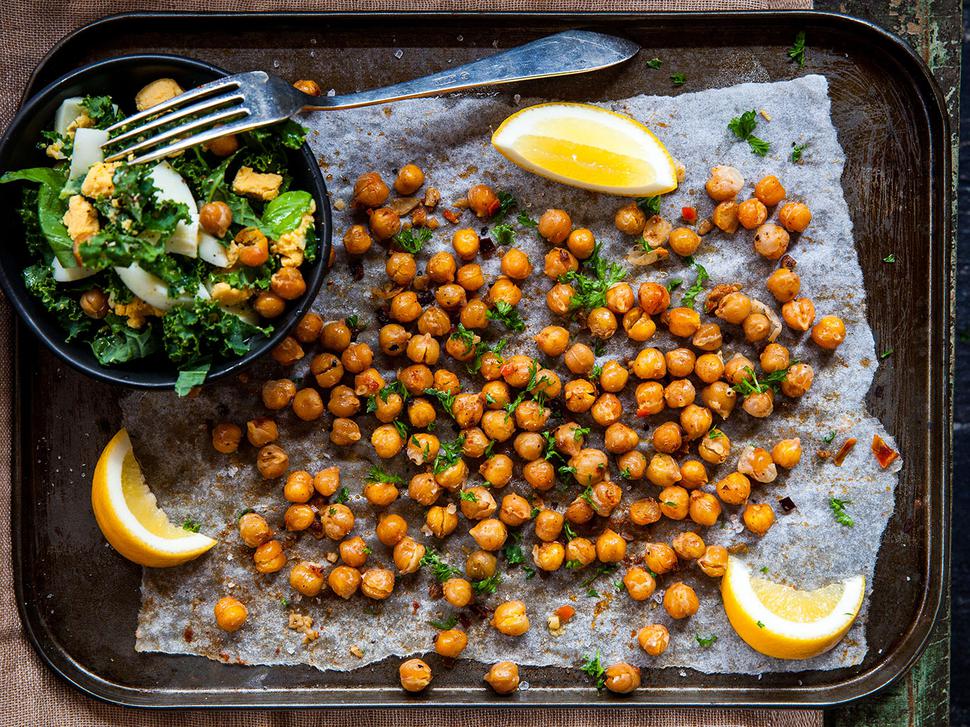 3 Chickpea Recipes
The humble chickpea is a mighty addition to almost any dish
Friday July 15, 2016
Oh hail the humble chickpea. I always have my pantry stocked with tins ready to simply drain and whip into an easy hummus, tasty fritters, to add to a curry, bulk out a casserole or sprinkle through a beetroot and feta salad. They add texture, are a great energy source and full of protein. Surprise fact: India is the largest producer of chickpeas, followed by Australia.
Today, I'm sharing three of my favourite recipes. First up, crispy, roasted chickpeas. Like salted chips — once you start there is no going back. Munch on their own, add to salads or sprinkle on top of a hearty bowl of soup as an alternative to croutons. Instead of using spices when they are removed from the oven, try adding a variety of chopped herbs for a different flavour. Store in an airtight container — if there are any left!
This cauliflower and chickpea salad is full of flavour, despite having just a handful of ingredients. When fried, cauliflower has a wonderful nutty flavour. Brussels sprouts and chickpeas add crunch, while the citrus dressing brings a fresh zing to the dish.
Instead of making the usual hummus, try this baked version with a few extra flavours added. With a crumble of feta and crunchy nuts on top, it is perfect scooped on to warm pitas or a piece of Turkish bread. It is even better the day after, cold, added to a sandwich or dolloped on top of a lunchtime salad.

Recipes:
• Crispy Roasted Chickpeas
• Citrus Salad with Cauliflower and Brussels Sprouts
Share this: