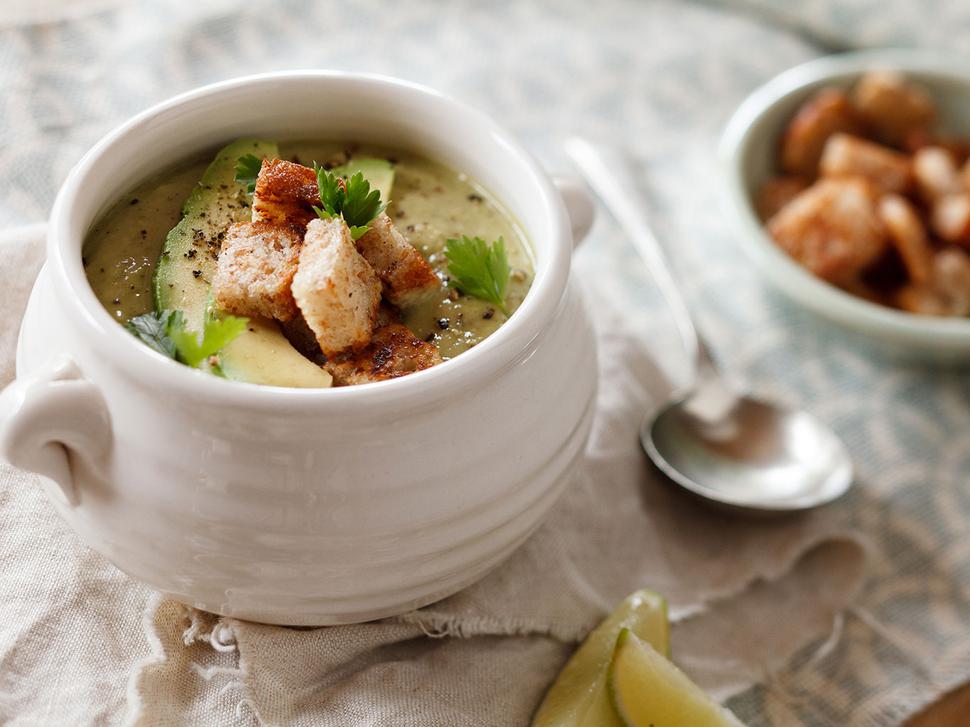 Chilled Avocado Soup Recipe
Try Angela Casley's thick and creamy avocado soup
Wednesday Oct. 7, 2015
CHILLED AVOCADO SOUP
Serves 4-6
• 1 Tbsp olive oil
• 1 onion, chopped
• 2 cloves garlic, crushed
• 1 tsp green curry paste
• 2 avocados, flesh removed
• ¼ cup lemon juice
• ½ cup mint leaves
• 2 cups chicken stock
• Salt and pepper to taste
• Extra avocado and croutons to serve
1. Heat the oil in a small frying pan to a medium heat. Add the onion and garlic, cooking for 4 or 5 minutes until soft but not brown. Add the curry paste and cook for a further 1 minute. Allow to cool.
2. Into a blender place the onion mix, avocados, mint and chicken stock. Blend until smooth. Season with salt and pepper. Chill for at least four hours before serving.
3. Decorate with avocado and a sprinkling of croutons.
Share this:
More Food & Drink / Recipes