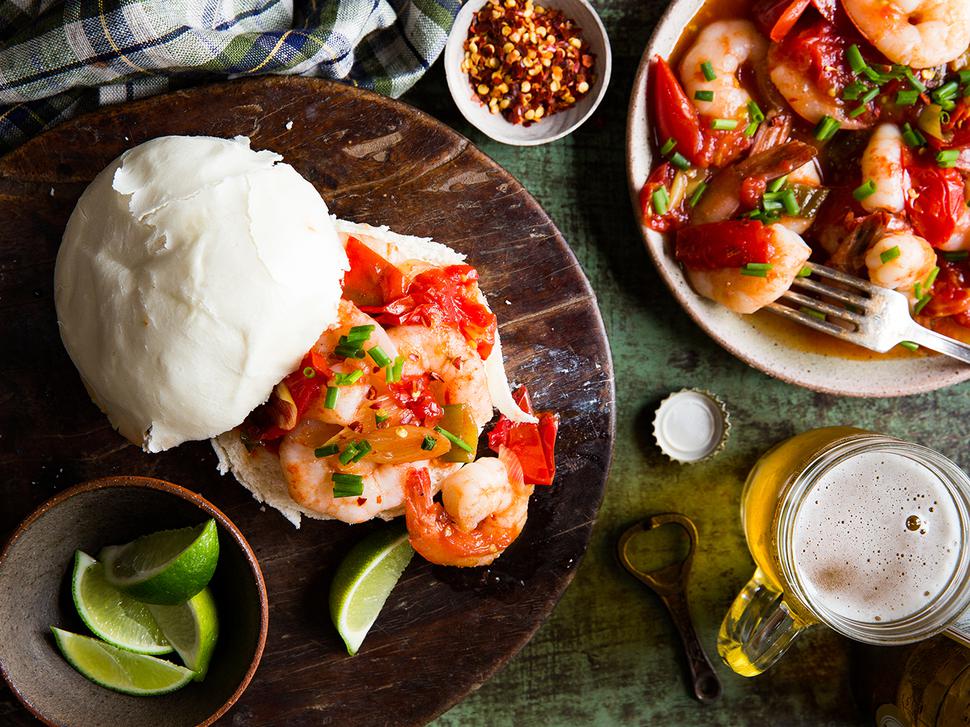 Chilli Tomato Prawns
Quick, simple and absolutely punching with flavour
Friday March 16, 2018
These chilli tomato prawns are quick and simple with a punchy flavour. They make a great entree, or double the recipe and call it dinner. Serve spooned in heated Chinese buns with a sprinkle of chilli flakes to give extra pep for those who like a little spice.
CHILLI TOMATO PRAWNS
Serves 4
1 Tbsp oil
1 spring onion, sliced thinly
1 clove garlic, crushed
1 Tbsp grated ginger
4 vine tomatoes, chopped roughly
1 Tbsp soy sauce
1 tsp brown sugar
1 Tbsp white wine
1 tsp lemon zest
400g large prawns
½ cup chopped chives
To serve
Chilli flakes, to sprinkle
Chinese steamed buns
1. Heat the oil in a large frying pan. Add the spring onion, garlic and ginger cooking for 3 minutes to soften. Add the tomatoes and cook until completely softened.

2. Add the soy, sugar, wine and zest, stirring through. Add the prawns, cooking them until they change to pink. Allow most of the juice to reduce so the sauce just coats the prawns.

3. Sprinkle with chives and chilli flakes to taste.

4. Serve hot in Chinese steamed buns or wrapped in flatbreads.
Share this: