Chinese Garlic Stem Stir-Fry Recipe with Pork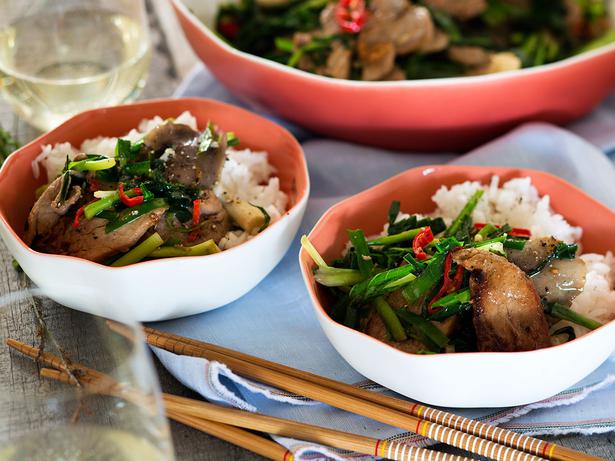 Friday May 23, 2014
CHINESE GARLIC STEM STIR-FRY WITH PORK
Serves 4
• 3 Tbsp oil
• 2 pork fillets, sliced thinly
• ½ red chilli, chopped
• 2 Tbsp grated ginger
• 1 bunch Chinese garlic chives, cut into 3cm pieces
• 1 Tbsp chilli bean paste
• 150g oyster mushrooms
• 1 bunch choy sum, sliced roughly
• ¼ cup soy sauce
• 1 Tbsp kecap manis
• Rice to serve
1. Heat 2 Tbsp oil in a wok or frying pan to a high heat. Fry the pork in batches until golden and cooked through. Set aside.
2. Heat the remaining oil, add the chilli, ginger, garlic chives and chilli paste then cook for 3 or 4 minutes. Add the mushrooms and choy sum. Continue to cook until the vegetables are just cooked.
3. Add the pork back to the vegetables along with the soy and kecap manis. Toss to combine.
4. Serve hot on rice.
Share this: