Chocolate, Cognac and Raspberry Truffles Recipe
Tasty little morsels to serve your guests after dinner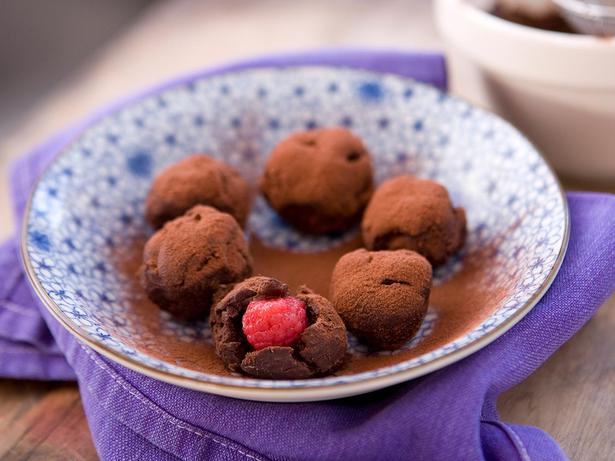 Wednesday Aug. 27, 2008
CHOCOLATE, COGNAC AND RASPBERRY TRUFFLES
Serves 20
¼ cup Cream
200 g Dark chocolate, finely chopped
20 Raspberries, fresh or frozen
¼ cup Cognac
1 to dust Dutch cocoa powder + add to shopping list
1. Put the chocolate, cream and cognac in a small saucepan over a low heat.

2. Stir gently until the chocolate has melted and the mixture is smooth.

3. Pour into a shallow dish and refrigerate for 2 hours or until set.

4. Using a teaspoon, roll spoonfuls and place a raspberry in the centre and shape with your hands to form a ball.

5. Arrange on a serving plate and dust with cocoa.
Share this:
More Food & Drink / Recipes