Chocolate and Rum Cake Recipe
Flourless rich chocolate rum cake served with lashings of whipped cream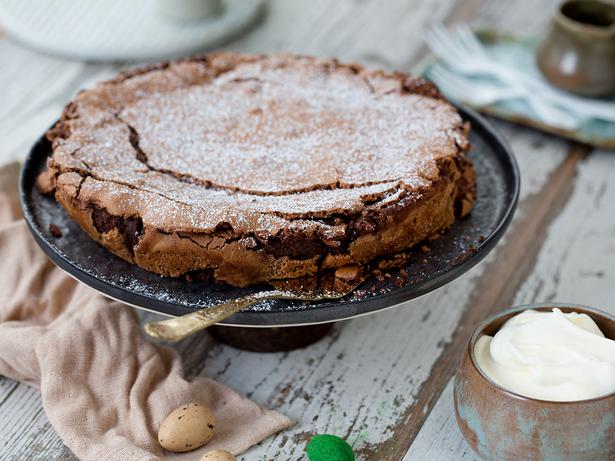 Thursday April 13, 2017
The recipe for Judith's rich chocolate rum cake arrived to me overseas, kindly handwritten out by my father, by post. Judith lived on the farm next door to us and, like my mum, was a splendid cook. There were always delicious treats in her cake tins.
CHOCOLATE AND RUM CAKE RECIPE
Serves 10
150g dark chocolate
140g butter
1 ½ cup caster sugar
5 eggs, separated
¼ cup rum
1. Preheat an oven to 170C. Line a 22cm tin with baking paper.
2. Place the chocolate in a bowl over simmering water until melted. Remove from the heat.
3. Beat the butter and 1 cup sugar until light and creamy. Add the chocolate and egg yolks one at a time, then the rum.
4. Beat the egg whites separately until fluffy. Add the remaining sugar and beat through. Fold into the chocolate mixture a little at a time. Pour into your tin. Bake for 50 minutes until set in the middle. Remove and cool in the tin.
5. Serve with lashings of whipped cream.
Be inspired by the good things in life. Sign up now to receive emails from Viva, and twice a week you will be sent the latest news, profiles, videos, fashion shoots, competitions and more.
Share this:
More Food & Drink / Recipes