Bitter Chocolate Self-Saucing Pudding Recipe
For a rich endings try this delicious and bitter chocolate pudding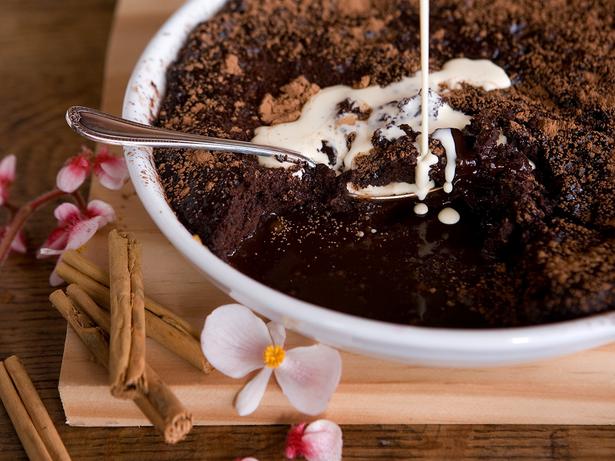 Tuesday May 6, 2008
BITTER CHOCOLATE SELF-SAUCING PUDDING
Serves 4
125 g Self raising flour
¼ cup Caster sugar
1 tsp Cinnamon
2 Tbsp Dutch cocoa powder
80 g Dark chocolate, (bitter). Finely chopped
¾ cup Milk
1 tsp Vanilla extract
50 g Butter, (melted)
1 Egg
Topping
125 g Brown sugar
2 Tbsp Dutch cocoa powder
1 cup Water, (boiling) + add to shopping list
1. Preheat oven to 180C and grease a baking dish with a little softened butter.
2. Sift the flour, sugar, cinnamon and cocoa into a bowl and stir in the chocolate. Make a well in the centre of the dry ingredients.
3. Whisk the milk, vanilla, butter and egg and pour into the dry ingredients. Mix well, then pour into the baking dish.
4. For the topping, combine the sugar and cocoa, sprinkle over the top of the pudding, then carefully pour the boiling water over. Bake for 30 minutes then serve while hot with cream.
Share this:
More Food & Drink / Recipes