Chocolate Steamed Pudding Recipe
Try this recipe for a rich and decadent end to your meal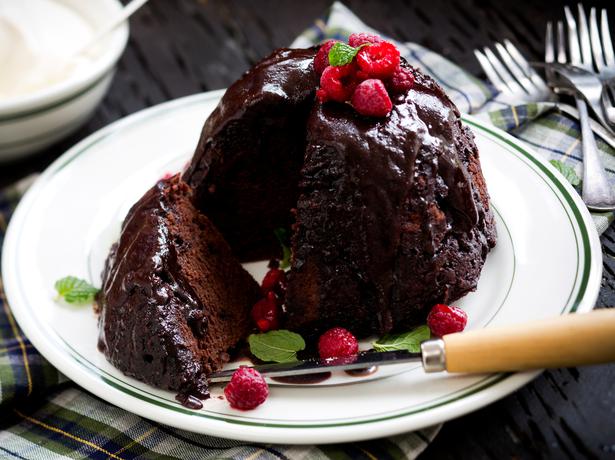 Wednesday Sept. 3, 2014
CHOCOLATE STEAMED PUDDING 
Serves 6-8
100g dark chocolate
2 Tbsp brown sugar
1 Tbsp cocoa
¾ cup cream
50g butter, softened
40g brown sugar
2 eggs
110g self-raising flour
30g cocoa
1/3 cup milk
To serve:
Whipped cream and raspberries
1. Grease and dust with flour a 1 litre pudding basin and line the base with baking paper.
2. In a small saucepan place the chocolate, sugar, cocoa and cream. Heat gently until the chocolate is melted and you have a nice smooth sauce. Place half the sauce into the bottom of your basin. Reserve the remaining for serving.
3. Into a processor place the butter, sugar, eggs, flour, cocoa and milk. Whizz until well combined. Pour into the pudding basin and smooth the top.
4. Cover the pudding with baking paper and tinfoil. Tie tightly with string.
5. Place an upside-down saucer in the bottom of a pot large enough to hold the pudding. Fill 5cm with water and bring to the boil. Lower in the pudding. Top up with a little extra water to halfway up the bowl. Cover with a lid and simmer for 1 hour. You may need to top up the water while cooking.
6. Remove from the water and let sit for 5 minutes. Tip on to a serving plate. Pour over the remaining chocolate sauce.
7. Serve with raspberries, cream, icecream or both.
Share this:
More Food & Drink / Recipes