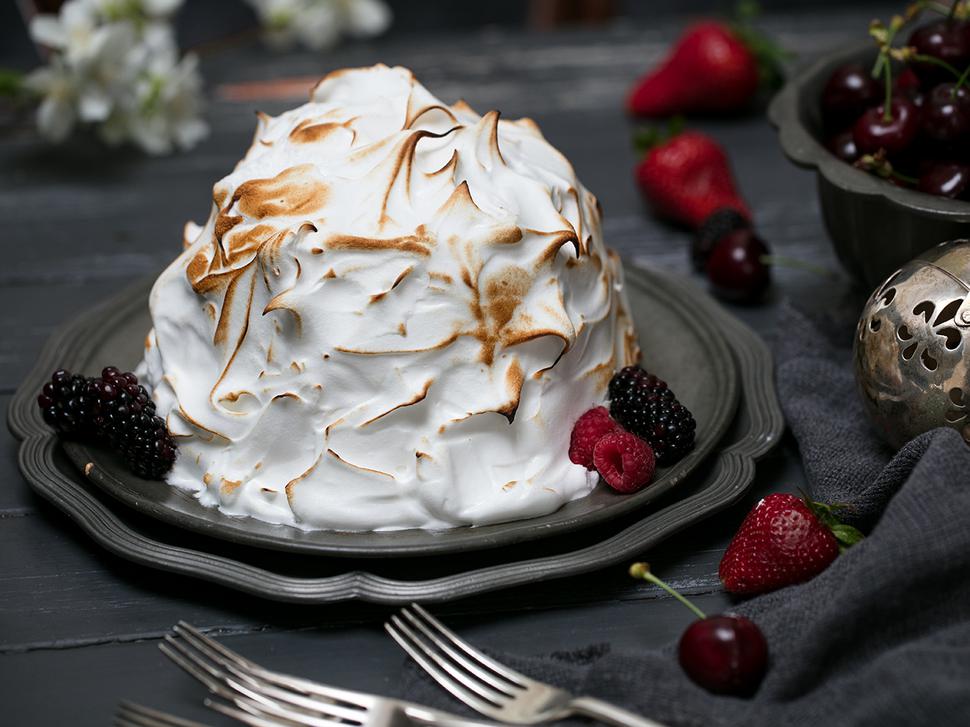 Christmas Baked Alaska
Bring the wow factor to the table with this easy and utterly impressive Christmas dessert
Wednesday Nov. 29, 2017
You can't beat the surprise factor of a baked Alaska. It's so easy to make and will be a favourite loved by everyone.
CHRISTMAS BAKED ALASKA
Serves 8
Filling
1 litre vanilla icecream
2 cups crumbled Christmas pudding
2 Tbsp brandy
20cm disk of chocolate or plain sponge
Topping
3 egg whites
1 pinch cream of tartar
½ cup caster sugar
1 tsp vanilla
1. Line a 1 litre basin with baking paper.
2. In a large bowl, place the icecream and soften. Add the Christmas pudding and brandy, and stir through. Spoon it into the pudding basin. Cut a disc of sponge to fit across the top and press down gently to keep it in place. Freeze until near serving time.
3. Remove the icecream from the bowl and return to the freezer upside down, ready to coat in meringue.
4. Preheat the oven to 220C.
5. Whisk the egg white with the cream of tartar until stiff and glossy. Slowly add the sugar, beating a little between each addition. Remove icecream from the freezer, and smother with meringue. Place into the oven for 4 minutes or brown with a kitchen blowtorch.
6. Serve immediately and cut into wedges. You will be surprised how frozen the ice cream stays encased in the meringue.
Share this:
More Food & Drink / Recipes