Christmas Collins Cocktail Recipe
A colourful and refreshing creation by Bombay Sapphire's resident bar man Dickie Cullimore. Perfect for a sunny afternoon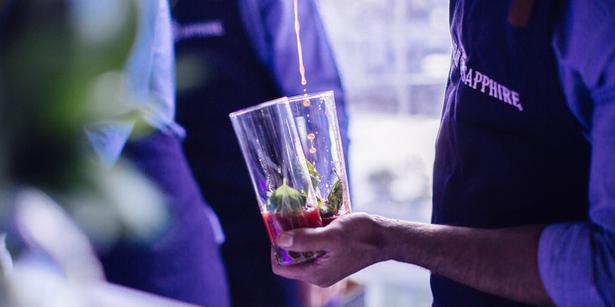 Wednesday Dec. 3, 2014
Bring a touch of glamour to your Christmas celebrations and greet guests with a cocktail. We love the traditional Christmas Collins - a colourful creation by Bombay Sapphire's resident bar man Dickie Cullimore. "For me, the strawberry is the one fruit that typifies a Kiwi summer," says Cullimore of the refreshing combination of gin, fresh and sweet strawberries and fragrant basil. Perfect for a sunny afternoon.
Ingredients
45ml Bombay Sapphire
45ml soda
20ml lemon juice
10ml strawberry syrup
1 strawberry, roughly chopped
4 basil leaves, torn
Garnish: Sprig of basil and a strawberry heart
Glass: Highball
1. First, place the chopped strawberry and torn basil leaves in a highball glass and gently muddle. Add the Bombay Sapphire, lemon juice, strawberry syrup and ice to a shaker.
2. Shake and strain into the glass. Fill the glass with ice and charge with soda, before garnishing with the basil sprig and strawberry heart. Cheers.
Share this:
More Food & Drink / Wine & Drink