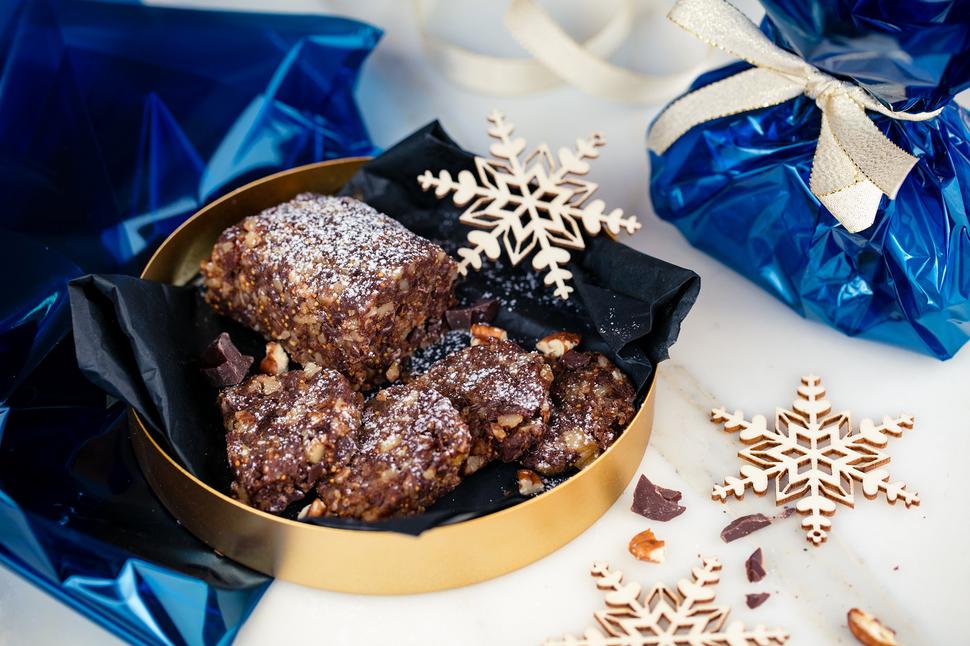 Christmas Fig & Nut Logs
Any festive occasion wouldn't be complete without a slice of this decadent log
Saturday Dec. 8, 2018
A little on the decadent side, these fig and nut logs are perfect sliced and served with cheese or a coffee, making occasions extra special. Get on to making them now and they will last for a month in the fridge. Not that they're likely to hang around long.
CHRISTMAS FIG & NUT LOGS RECIPE 
Makes 3 logs
200g dried figs
200g nuts (I used pecan)
½ cup dates
150g dark chocolate
2 tsp cinnamon
1 tsp nutmeg
1 Tbsp brandy
1. Into the bowl of a kitchen processor place the figs, nuts and dates and process until almost smooth. Add the chocolate, cinnamon, nutmeg and brandy and blitz until well combined.
2. Place onto the bench, divide into thirds and roll into even-sized logs. Wrap in paper and refrigerate.
3. Slice to serve.
Share this: