Christmas Pudding Recipe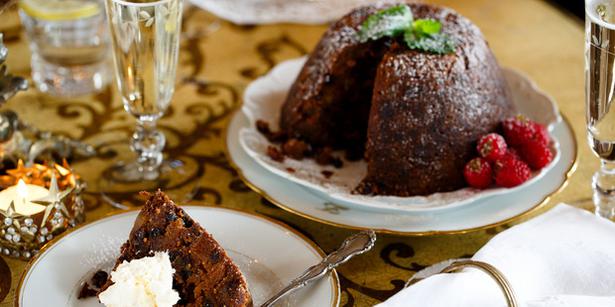 Tuesday Dec. 2, 2014
CHRISTMAS PUDDING
Serves 8-10
• 150g sultanas
• 150g currants
• 100g chopped apricots
• 100g chopped figs
• ¼ cup glace ginger
• ½ cup brandy
• 125g butter
• 150g dark brown sugar
• 2 Tbsp golden syrup
• 2 eggs
• 2 grated apples
• 50g melted dark chocolate
• ½ tsp each of cinnamon, nutmeg, allspice
• ½ cup self-raising flour
• ¼ cup ground almonds
• Brandy Butter
• 50g butter, softened
• 1 cup icing sugar
• ¼ cup brandy
1. Put the sultanas, currants, apricots, fig, ginger and brandy in a bowl. Stir well, cover and soak overnight to allow flavours to fully develop.
2. Cream the butter, sugar and golden syrup together until pale. Add the eggs one at a time and beat well. Fold the apple and chocolate through.
3. Add the cinnamon, nutmeg, allspice, flour and almonds. Stir well then add the macerated fruit.
4. Line the base of a 2-litre pudding basin with baking paper and grease the sides. Pour the mixture into the basin and smooth the top. Cover with a double thickness of baking paper and tie tightly. Do the same with tinfoil and tie again.
5. Place the pudding in a large pot. Fill halfway up the sides with warm water. Bring to a boil then lower to a simmer for 4 hours. Add more hot water as required.
The pudding is cooked when a skewer inserted into the centre comes out clean.
6. If not eating immediately, store the pudding then reheat by steaming for 2 hours before serving.
7. To make the brandy butter, whip the butter and icing sugar until pale and light. Add the brandy and beat well. Add extra brandy if desired.
Share this:
More Food & Drink / Recipes