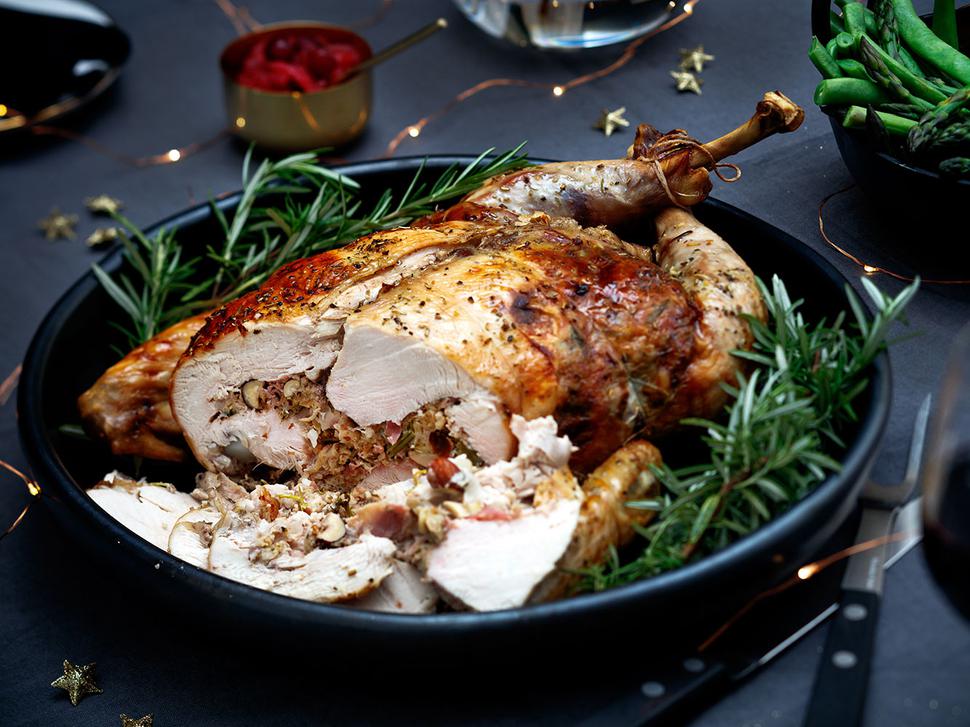 Viva's Ultimate Menu Guide For Christmas
Mains, sides and desserts; here are 30 festive recipes for your Christmas Day feasting
Sunday Dec. 17, 2017
MAIN COURSE
Go traditional with your Christmas menu with a classic turkey recipe, or break away from tradition and choose crispy pork loin, slow-roasted lamb, scallops or a buttery side of salmon. 
Turkey with Cranberry, Apple & Nut Stuffing
A traditional turkey is served with a festive, fruity and nutty stuffing.  
Walnut & Raisin Stuffed Turkey Wrapped in Bacon 
This turkey is all about fresh and clean flavours, and bacon adds a lovely smokey note while keeping the bird moist.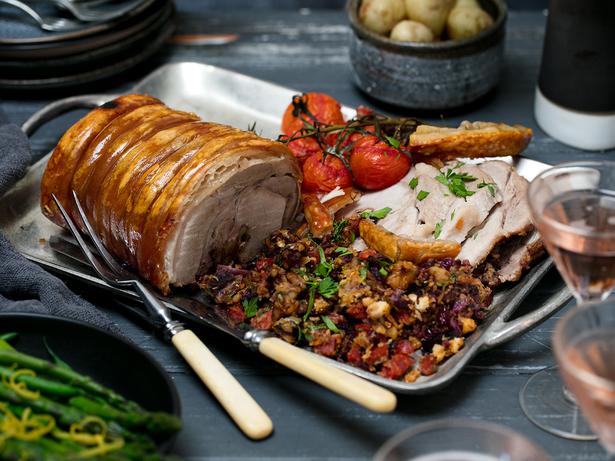 Crispy Pork Loin With Cranberry & Chorizo Stuffing
A cranberry, chorizo and walnut stuffing brings a Christmas feel to this pork loin which is so easy to cook. 
READ: How to Transform Your Party
Teriyaki Salmon Kebabs
Make this simple teriyaki sauce - a favourite go-to sauce in many kitchens - to bring Asian flavours to your Christmas meal.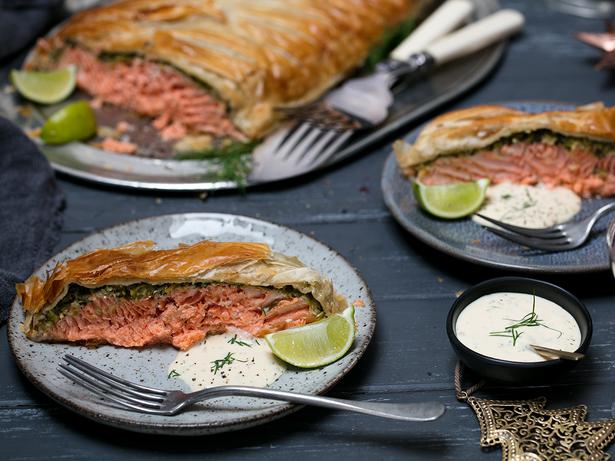 Salmon & Asparagus en Croute
A side of salmon will feed a lot of people. It brings colour to the table and is delicious with a simple homemade aioli on the side.
Seared Scallops with Avocado & Mango Salad
A light and summery dish if you fancy a little fresh seafood on Christmas Day.
Roast Beef & Yorkshire Pudding
If traditional is the way you want to go, and beef is your choice of meat, this roast beef recipe will tick all the boxes.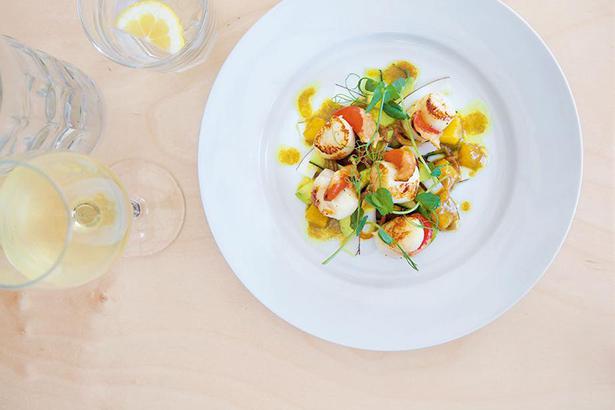 Spiced Slow-Roasted Lamb 
A little spicy goodness can make a nice change to traditional menus. A slow-roasted lamb will last the distance if you're feeding a big crowd. 
Pork & Pistachio Terrine 
A classic Christmas terrine with plenty of flavour, delivered by garlic, capers, bacon and wine.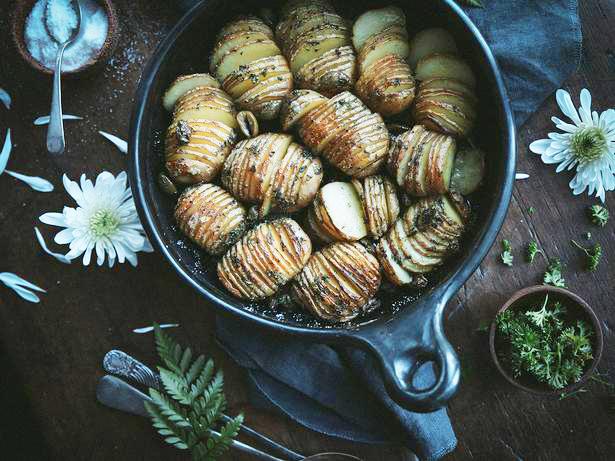 SIDE DISHES
Not to be overlooked, the accompaniment to a main of meat can often steal the show. Crispy potatoes, vibrant salads and chargrilled vegetables, these sides will take pride of place on your Christmas Day table and keep any vegetarians happy. 
Cucumber & Citrus Salad
Light and refreshing cucumber and citrus go perfectly together in this simple salad.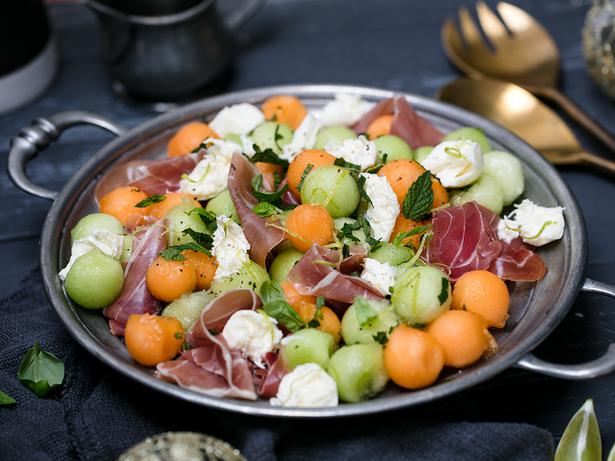 Crisp Roast Potatoes
The best kind of potatoes are those that are crisp and golden. The inclusion of sage is quite happy in the presence of the creamy fleshed potatoes.
Potato Salad with Asparagus & Chorizo
Chorizo adds a wonderful flavour to this potato salad, and make sweet asparagus the star while they are at their best.
READ: Refreshing Cocktail Recipes
A Healthier Potato Salad
This wonderful, light and fresh salad is incredibly simple to throw together and has a lovely mix of exciting and zingy flavours.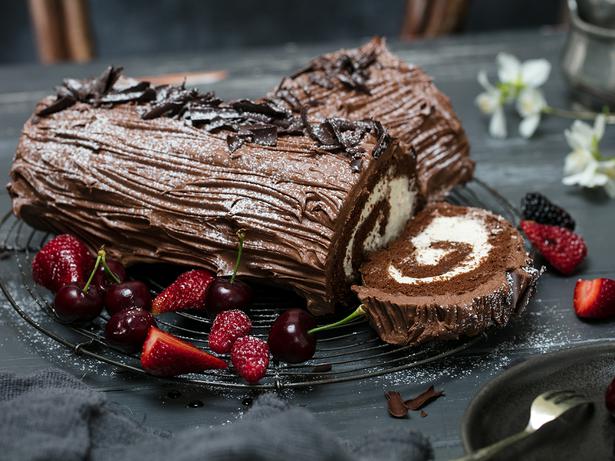 Melon, Prosciutto & Mozzarella Salad
Fresh and prepared straight on to the serving platter, this melon ball and prosciutto salad is the perfect accompaniment to any festive meal.
Chargrilled Caesar Salad
This recipe is so delicious you could even use it as a dip for vegetables or prawns. Slightly charred lettuce brings a distinct flavour to the salad.
Panzanella Salad 
A few mouthfuls of this and you will be transported to the warmth of a Mediterranean seaside eatery.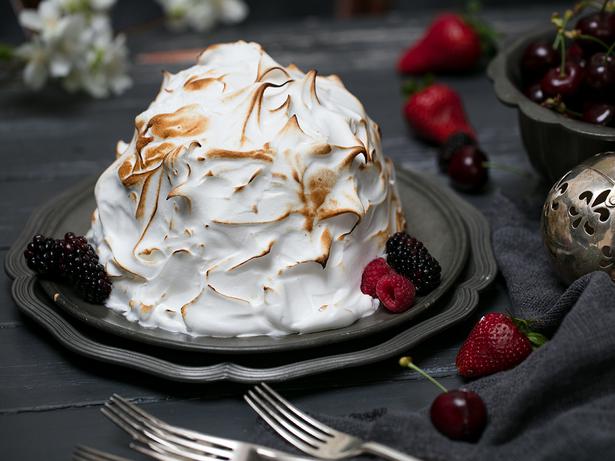 Bring the wow factor to the Christmas table with an utterly impressive Baked Alaska. Picture / Babiche Martens

Roasted Vegetable Platter
This is a colourful accompaniment for Christmas lunch. It's a wholesome and rustic platter - pile veges onto a serving platter, drizzle with yoghurt dressing and sprinkle with dukkah.

Barbecue Aubergine Salad
If the barbecue is going on Christmas Day, a barbecued side dish of aubergine will add a delicious charred flavour. 

Asparagus & Orange Salad
A simple fresh salad of avocado and asparagus is given a citrus hit with the addition of orange segments.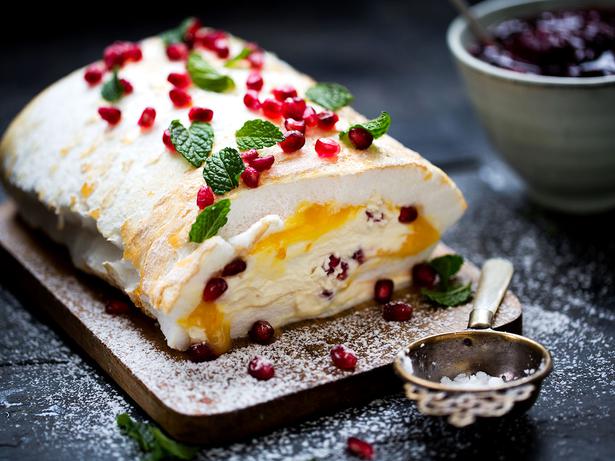 Asparagus & Bocconcini Ball Salad
Summer delivers sweet cherry tomatoes and juicy cucumbers, which is combined with asparagus spears and creamy morsels of fresh cheese. 
FESTIVE DESSERTS
Christmas is for indulgence and these desserts will bring guaranteed wow-factor to the table. Satisfy chocolate lovers with a decadent roulade or semifreddo, or opt for something lighter with berries and lashings of whipped cream. 
Christmas Pudding
Head down the classic route with this traditional Christmas pudding served with a gorgeous brandy butter. 
Mango & Blueberry Christmas Trifle
A classic trifle is given a tropical twist with the inclusion of sweet mangoes.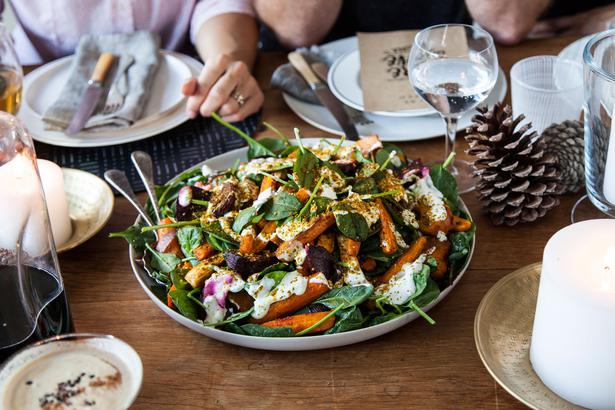 Lemon Curd & Pomegranate Rolled Pavlova 
This is a real stunner of a dessert, and bring a classically Kiwi dessert to the Christmas menu. Little gems of pomegranate seeds creates a picture-perfect finish. 
READ: How to Create an Unforgettable Table-setting
Strawberry Layer Cake 
A spectacular dessert that's simple to execute is this strawberry layer cake. A good dusting of icing sugar and fresh strawberries is all you need to dress this pretty cake. 
Blueberry & Mascarpone Tart
For colour, texture and flavour this beautiful tart is perfect. The opulent hue of the blueberries work wonderfully and the dish is not too sweet.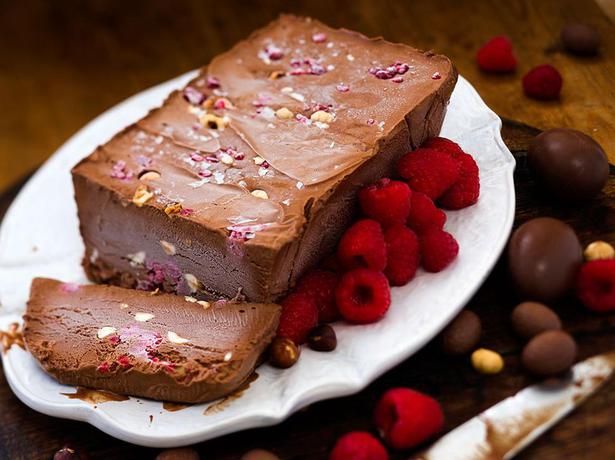 Chocolate, Raspberry & Grand Marnier Semifreddo 
If Christmas Day shapes up to be a scorcher, opt for a cool finish. A chilled, creamy and oh-so-decadent dessert like this semifreddo will delight your guests. 
Pomegranate & Rosewater Mille-feuille 
This modern take on the classic French custard slice, flavoured with pomegranate and rosewater, makes a stunning centrepiece for any special occasion.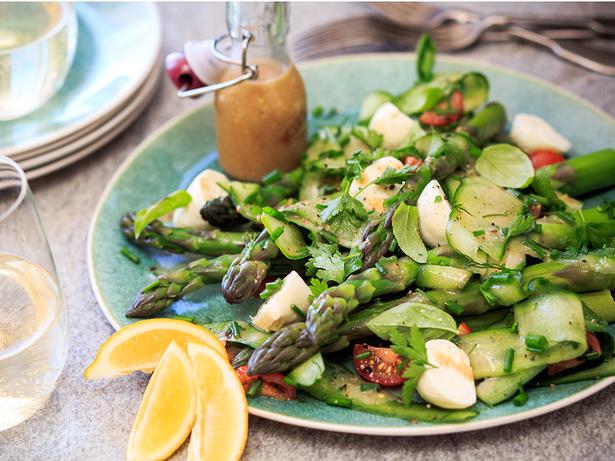 Christmas Baked Alaska
You can't beat the surprise factor of a baked Alaska. It's so easy to make and will be a favourite that's loved by all.
Chocolate Roulade with Pomegranate Molasses
This chocolate roulade is always a hit with berries and the sweet surprise of the pomegranate syrup. It's a stunning and chocolatey treat that's oozing with festive charm.
Panettone Tiramisu
If a traditional Christmas pudding isn't quite your thing and you craving something light and easy to prepare ahead of time, this tiramasu-with-a-twist is divine.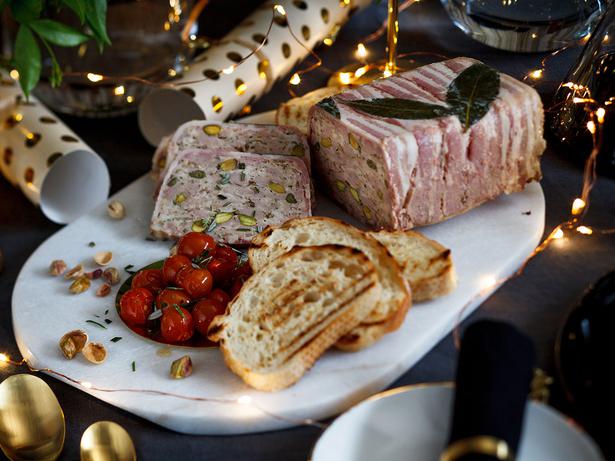 Share this: