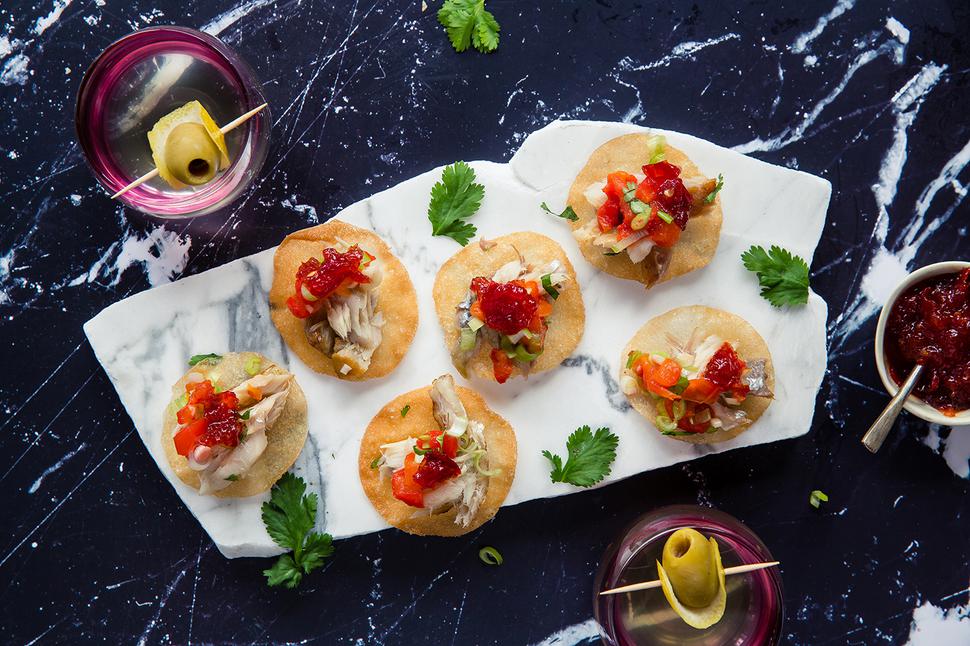 Savour Your Fruits All Year Round With These Jam, Jelly & Chutney Recipes
Plums, persimmons, feijoas and tomatoes — preserve these and more delicious produce for a special multi-seasonal something
Friday March 26, 2021
JAMS
Smoked Fish & Chilli Jam On Crispy Wontons
For something savoury, whip up this chilli and red pepper jam. It's a versatile spread that's well paired with savoury finger food, frittatas, or as a spread for antipasto platters.
Plum Jam
You'll just need plums, water, sugar and lemons for this easy jam recipe that's perfect with scones or brioche, or in a bakewell tart.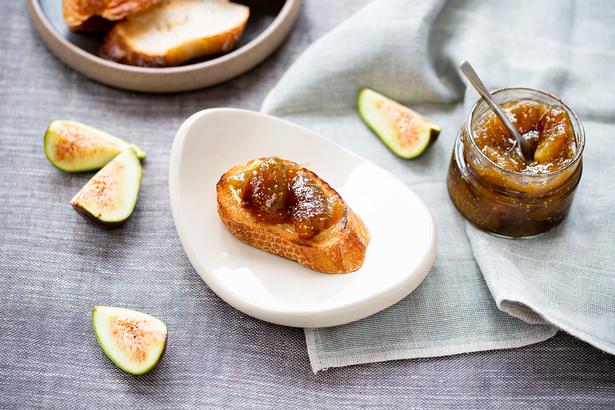 Strawberry & Lime Jam
A limey take on a classic, this strawberry jam is easy to make and tastes great served with crepes.
Persimmon Jam With Lemon Pikelets & Cream
Vanilla extract brings a distinct flavour to this delicious persimmon jam. We recommend serving with these lemon pikelets and a spoonful of whipped cream.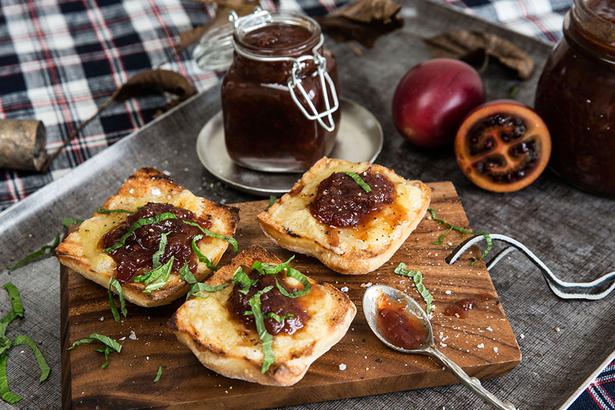 Orange & Cream Scones With Rhubarb Jam
Try your hand at this orange-lemon rhubarb jam. Enjoy it at morning tea with warm scones and cream cheese.
Fig & Citrus Jam
Swap your regular jam for this figgy, zesty spread. Enjoy it on crackers, with cheese, or on toast.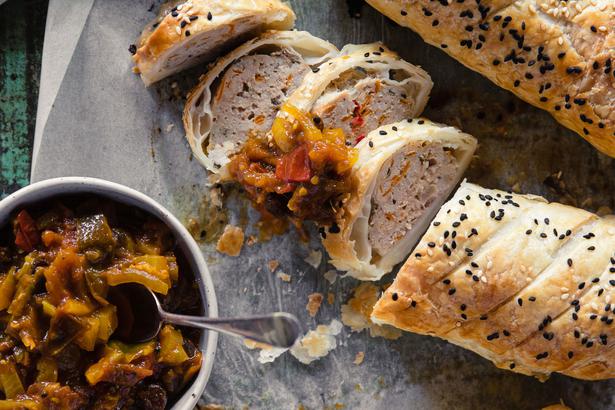 Green tomato chutney. Photo / Babiche Martens

Bacon Jam
This unique jam recipe, courtesy of Jack Campell from his Little Bacon Cookbook, is both sweet and salty, and is sublime on burgers and sandwiches.

Feijoa Jelly
With a hint of ginger and orange, this feijoa jelly is a wonderful way to utilise the feijoas on your tree. Add it to your cheese board or savour with a roast.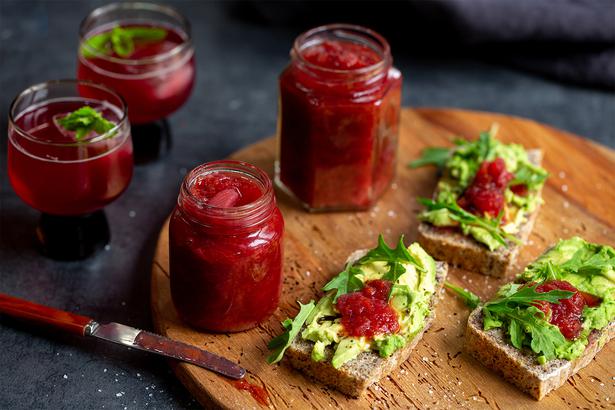 White Peach & Sage Jelly
Sage leaves and white peaches combine in this quick jelly that can be sealed in jars and stored for up to 12 months.
Plum Jelly
This jelly recipe yields a bright, clear plum treat that you can serve with practically anything.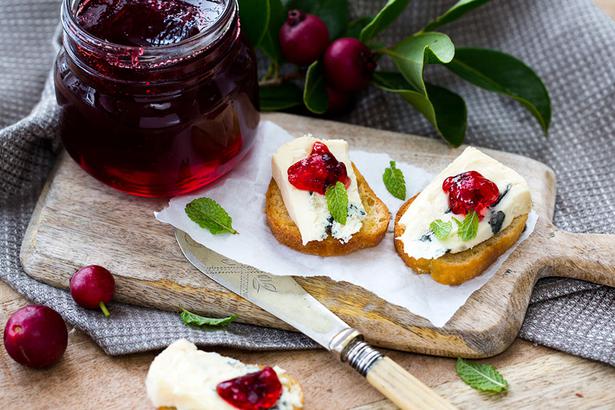 Feijoa & Vanilla Jelly
This recipe makes approximately one litre of this decadent feijoa and vanilla jelly, so you'll have plenty to serve and give to friends and family.
Guava Jelly
Make the most of these sweet fruits when they're in season with this four-ingredient jelly recipe.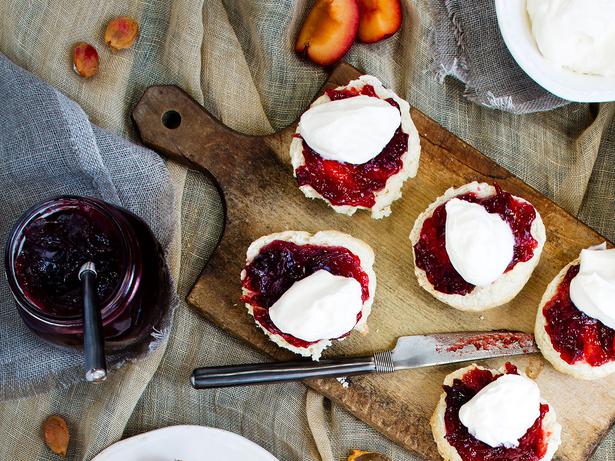 CHUTNEYS
The Forest Cantina's Feijoa Chutney
Turn your feijoas into this delicious chutney, which is courtesy of The Forest Cantina's Unna Burch and has been adapted from her grandmother's tomato relish recipe.
Plum & Apple Chutney
Use this tasty chutney year round. The addition of Granny Smith apples elevates this chutney to an entirely new level.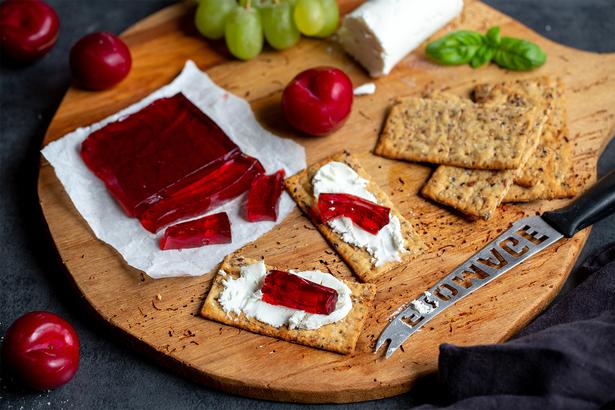 Plum jelly. Photo / Babiche Martens

Cranberry & Pear Chutney
Cinnamon and cloves bring spice to this cranberry and pear chutney that's great with meat dishes or placed alongside a cheese spread.

Green Tomato Chutney
If you don't have green tomatoes, use red ones with half the amount of sugar this recipe recommends. You'll have a divine chutney for just about everything.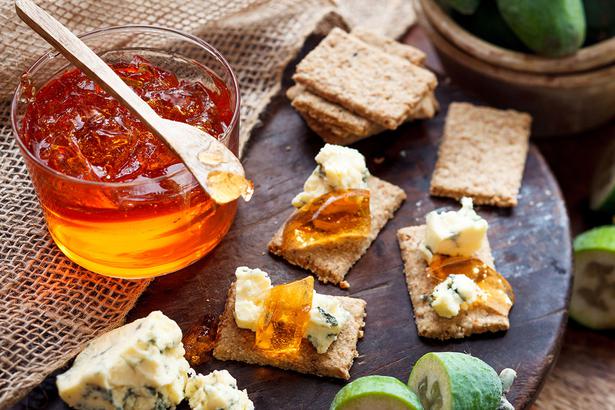 Beetroot, Apple & Date Chutney
Leave this chutney untouched for a month once poured into jars and it'll mature into a more flavourful dip. It'll last for six months too, if it doesn't get devoured beforehand.
Tamarillo Chutney
Cooked with apples, onions, brown sugar and cayenne spice, this tamarillo chutney is a hearty condiment that's full of flavour.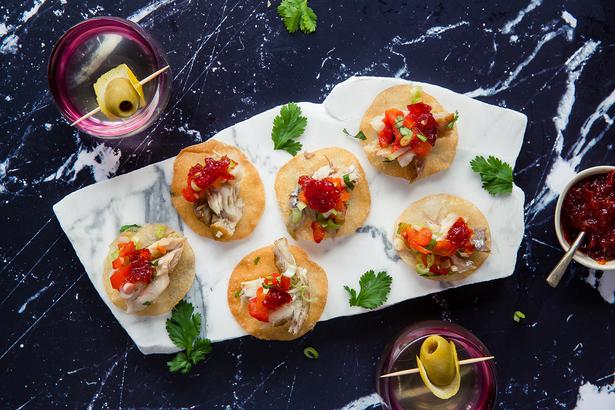 Apple & Cranberry Chutney
This chutney is great with turkey or ham, leftovers or blue cheese, and transcends the festive season.
Share this:
More Food & Drink / Recipes