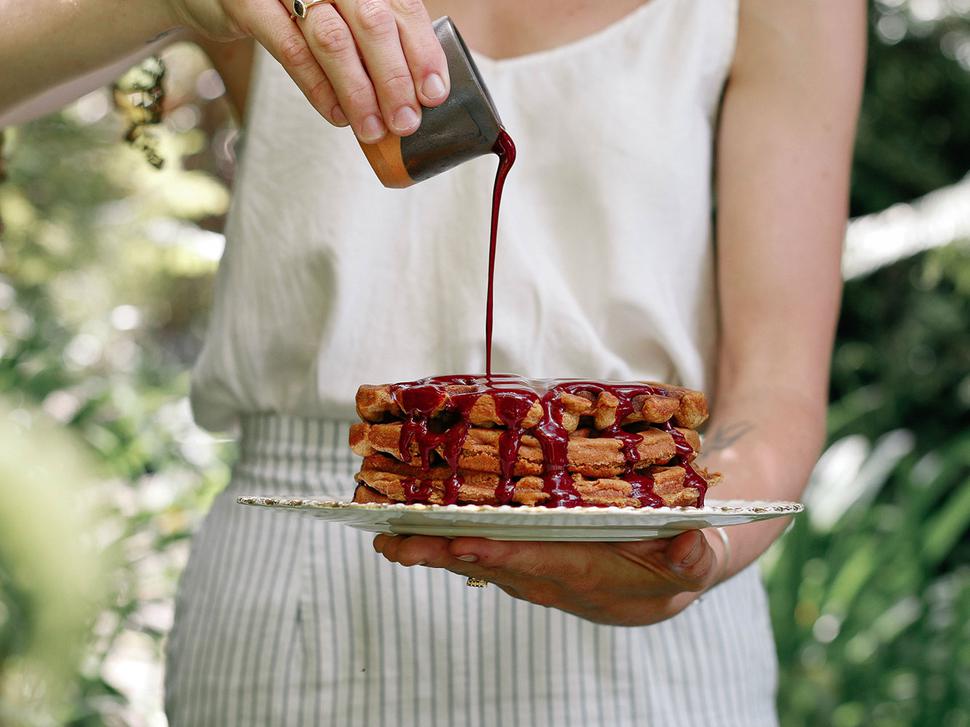 Cinnamon, Oat and Honey Waffles
Indulge without guilt with Eleanor Ozich's naturally-sweetened waffles made with wholesome ingredients
Thursday Dec. 7, 2017
In this recipe, the classic waffle gets a wholesome spin, using simple and nourishing ingredients that you can feel better about biting in to. I've switched out flour for rolled oats, and their natural sweetness comes from honey, vanilla bean and a touch of cinnamon.

CINNAMON SPICED OAT AND HONEY WAFFLES
Makes 5 waffles
1 cup nut milk or coconut milk
3 Tbsp honey or pure maple syrup
3 Tbsp coconut oil or unsalted butter, melted
2 cups rolled oats
3 free-range eggs
2 tsp pure vanilla extract
1½ tsp cinnamon
1 tsp baking soda
1. Add all ingredients to a blender, and blend for 1-2 minutes until smooth and creamy.  Place in the fridge for at least half an hour – this helps the batter to thicken. You can also pre-make the batter the night before so that it's ready for the morning.
2. Pre-heat the waffle iron, and spray with coconut oil or neutral olive oil. If you have a fancy non-stick machine you can skip this step.
3. Pour 1/3 cup batter on to the centre of the waffle iron, and cook until golden and lightly crisp. Repeat with the remaining batter.
4. Serve the waffles warm with berry coulis or jam, and a generous dollop of natural yoghurt or whipped cream.
Share this: