Citrus Salad Recipe with Cauliflower and Brussels Sprouts
Angela Casley turns just a handful of ingredients into a salad full of flavour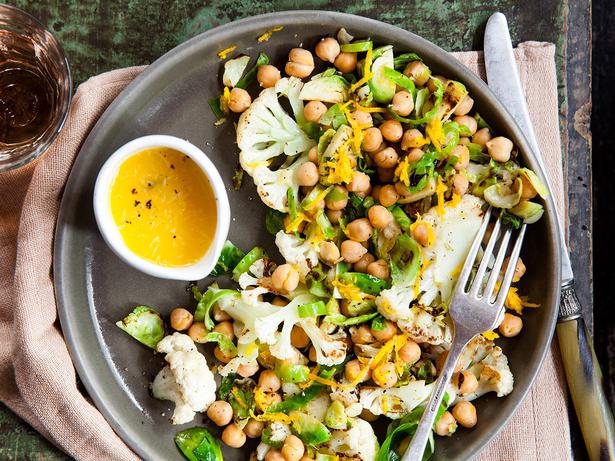 Friday July 15, 2016
CITRUS SALAD RECIPE WITH CAULIFLOWER AND BRUSSELS SPROUTS
Serves 4
1 Tbsp olive oil
2 cloves garlic, sliced
¼ cauliflower, sliced into shards
200g Brussels sprouts, quartered
420g tin chickpeas, drained
1 spring onion, sliced finely
Dressing
Zest of ½ orange
Zest of ½ lemon
2 Tbsp olive oil
Salt and pepper, to taste
1. Heat the oil in a frying pan to a medium heat. Add the garlic and cauliflower, cooking for 3 or 4 minutes until the cauliflower is just starting to soften. Add the Brussels sprouts and toss through for another few minutes to cook and brown.
2. Add the chickpeas and spring onion, then season with salt and pepper.
3. To make the dressing, in a small bowl combine the orange, lemon, oil and season.
4. Place the warm salad into a serving bowl and toss through the dressing. Serve while warm or allow to cool.
Share this:
More Food & Drink / Recipes