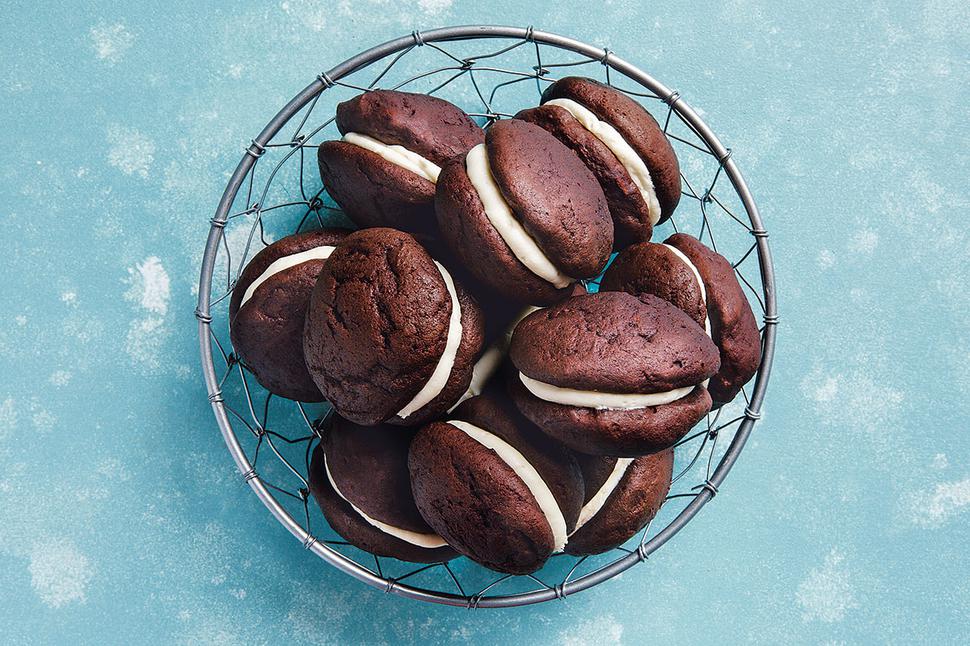 Classic American Chocolate Whoopie Pies
Try these delightful chocolate sandwich cookies from 'America: The Cookbook' and discover why they're so popular
Saturday May 19, 2018
This cake-like chocolate sandwich cookie started showing up in bakeries and lunchboxes in the 1920s, and both Maine and Pennsylvania claim it as their own. It gets its name from the reception it gets when it is served. A whoopie pie can be as big as a hamburger. Be sure to serve with a glass of cold milk.
WHOOPIE PIES
Makes 8 large whoopie pies
Cakes
2 cups all-purpose (plain) flour
½ cup unsweetened cocoa powder
1 tsp baking soda 
1 tsp baking powder
1 tsp salt
115g butter, at room temperature
1 cup packed light brown sugar
1 egg
1 cup buttermilk
1 tsp pure vanilla extract
Filling
115g butter, at room temperature
1 cup icing sugar
2 cups marshmallow cream, such as Marshmallow Fluff
1 tsp pure vanilla extract
READ: Death By Chocolate: Recipes for Indulging
1. Position racks in the upper and lower thirds of the oven and preheat to 180C. Lightly grease two baking sheets or line with parchment paper.
2. For the cakes: In a medium bowl, sift the flour, cocoa powder, baking soda, baking powder, and salt. In a large bowl, with an electric mixer, cream the butter and brown sugar until light and fluffy. Reduce the speed and beat in the egg. On very low speed, alternately add the flour mixture and the buttermilk, beginning and ending with the flour. Beat in the vanilla.
3. Drop ¼ cup batter 5 cm apart on the baking sheets. Bake until the top springs back when lightly touched, 15–20 minutes, switching racks halfway through. Transfer the cakes to wire racks to cool.
4. For the filling: In a bowl, with an electric mixer, whisk the butter with the icing sugar until smooth. Beat in the fluff and vanilla.
5. To fill the cakes, turn half the cakes upside down (flat side up) and spread with the filling. Top with the remaining cakes.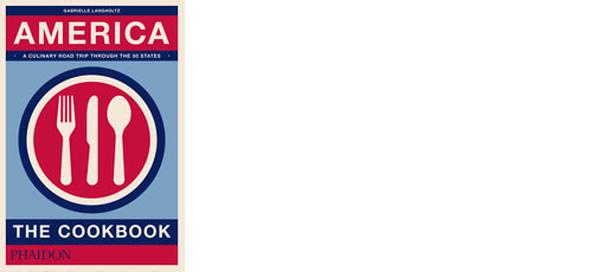 • This is an edited extract from America: The Cookbook by Gabrielle Langholtz, published by Phaidon $70, available now. 
Share this: