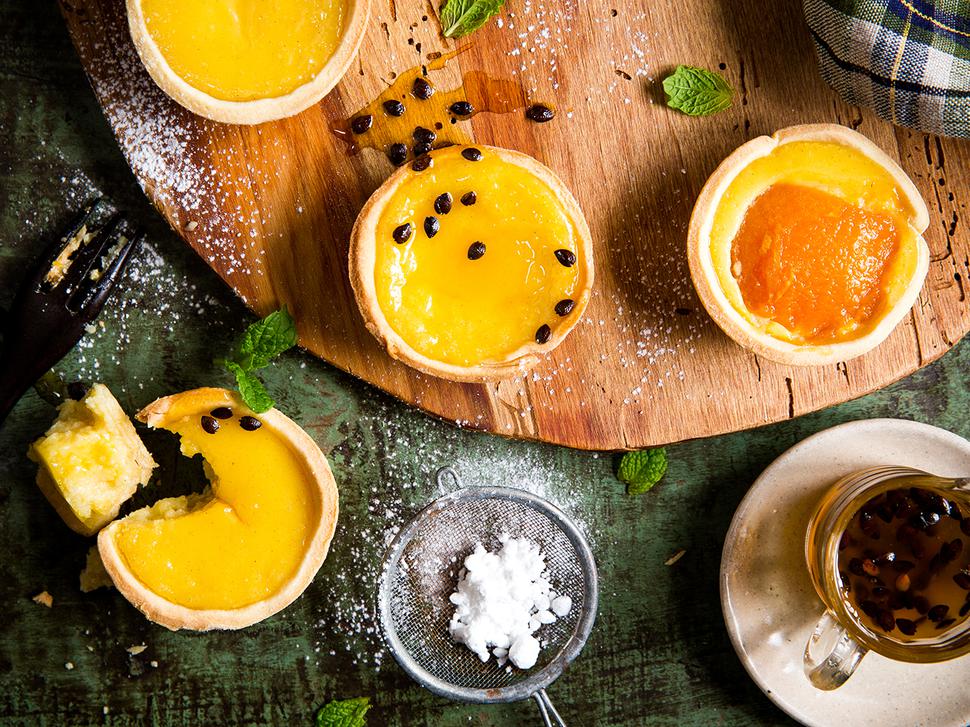 Classic Custard Tarts
These simple to whip up custard tarts are delicious little beauties
Friday March 16, 2018
These custard tarts are always a hit especially with fresh fruit added. Passionfruit is currently gracing the store shelves, so a spoonful on top is especially delicious. If you don't add fruit, custard alone is just as delightful. Whip them out of the cupboard, dust with icing sugar and your guests will be a happy crowd.
CUSTARD TARTS
Makes 12
200g sweet pastry
Custard
2 Tbsp cornflour
¾ cup milk
¾ cup caster sugar
¼ tsp cinnamon
¼ tsp vanilla
1 egg
2 egg yolks
1 cup milk
1 peach, or plum, stones removed
Optional, passionfruit pulp to serve
1. Roll the pastry on a lightly floured board to 3mm thick. Cut and line a 12-hole muffin tin with the pastry rounds. Place into the fridge until needed.

2. To make the custard: in a medium-size pot whisk together the cornflour, first measure of milk, sugar, cinnamon, vanilla, whole egg and yolks.

3. Pour in the remaining milk. Bring to a simmer stirring continuously until the custard coats the back of a spoon. Pour into a bowl, cover with plastic wrap and refrigerate until cold. Overnight is fine.

4. Preheat an oven to 180C.

5. Pour the custard into the pastry cases, filling almost to the top or half fill and top with a half piece of fresh fruit.

6. Bake for 25 minutes until just set. Cool before serving.

7. Spoon over a little fresh passionfruit to serve.
Share this: