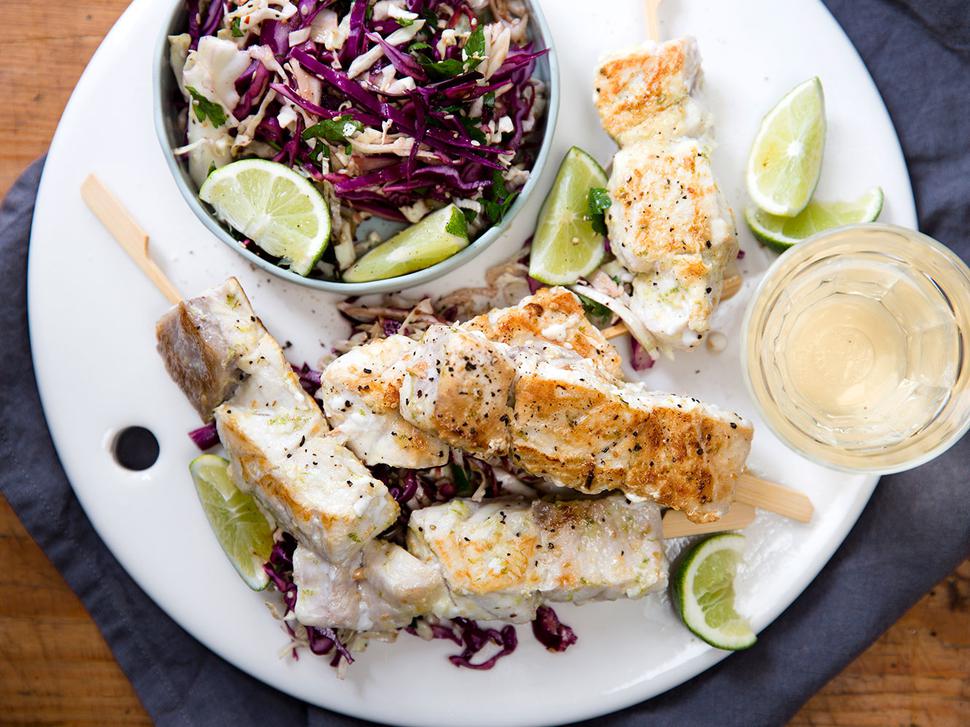 Stylish Skewers To Make This Summer
Juicy, flavourful and best of all, grilled to perfection outside on the BBQ
Tuesday Jan. 23, 2018
Hapuku Skewers
A fast favourite is chunky hapuku kebabs — fresh, tasty and served with a simple coleslaw. Be sure to squirt with fresh lime.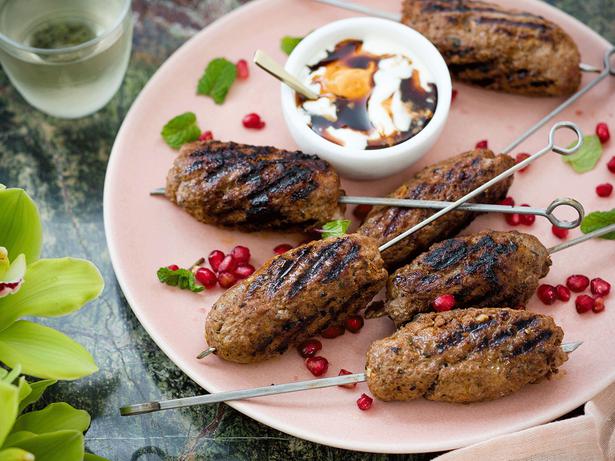 For a taste of Turkey try these lamb kebabs with pomegranate. Picture / Babiche Martens

Lamb Skewers
These skewers which use pomegranate fruit and molasses are inspired by memories of eating lamb kofta in Turkey. Straight from a coal-burning barbecue and laden with thick dribbling yoghurt with pomegranate folded through it.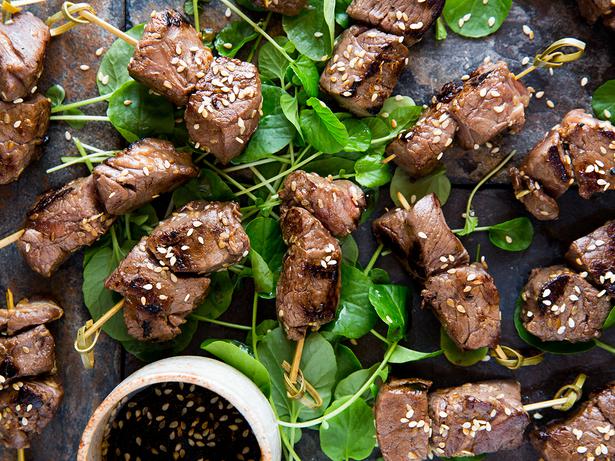 Soy beef kebabs make great party canapes - simple to make, and delicious to devour. Picture / Babiche Martens

Soy Beef Kebabs 
These are great canapes for any party, the skewers of beef are easy for guests to handle with one hand, with a drink in the other. Serve these with a light soy dipping sauce on the side, and a sprinkling of sesame seeds for a nice finishing touch.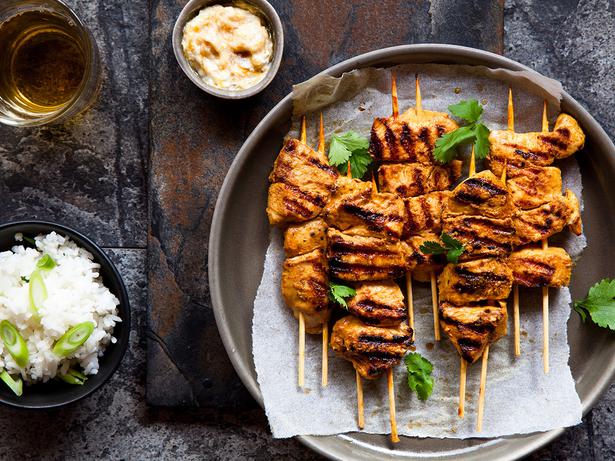 This yoghurt marinade for the kebabs is quick and easy without having to sit for hours. Picture / Babiche Martens

Yoghurt Marinated Chicken Kebabs 
This yoghurt marinade quickly makes chicken delicious and tender. By the time you have threaded your kebabs, they are ready to cook. The leftover kebabs are great cold and tossed into a salad.

Salmon Skewers with Courgette & Lime
These fresh, light and simple skewers are a great way to start any summer meal.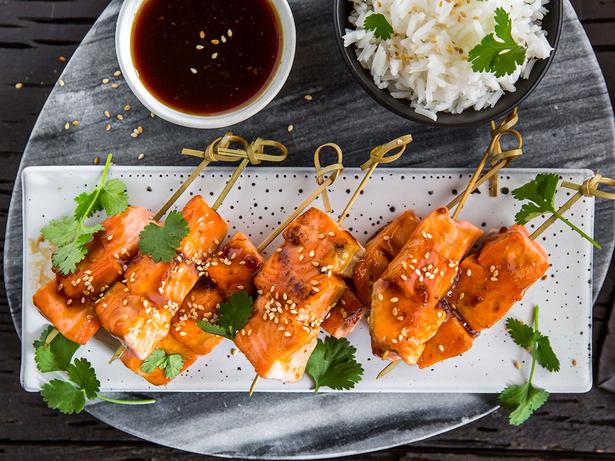 Serve these Asian inspired salmon kebabs with hot rice and a side of greens or salad. Picture / Babiche Martens.

Teriyaki Salmon Kebabs
For these kebabs, make this simple teriyaki sauce ahead of time and keep in the fridge until needed. It is one of my favourite go-to sauces; perfect with salmon, it is also great with chicken, beef or vegetables.

Lamb Kebabs with Courgette & Butter Bean Salad
Pair chunks of juicy lamb with red pepper and red onion for a moreish kebab. Serve with a tasty side salad of butter beans and summery courgettes.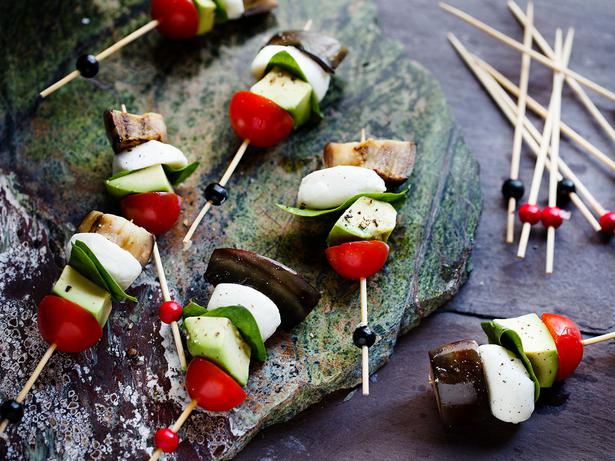 Aubergine Skewers with Mozzarella & Tomato
This tasty Italian-inspired kebab satisfies any pizza cravings without needing to fuss about making dough.
Salty chorizo and sweet dried tomatoes pair beautifully on this tasty skewer. Picture / Babiche Martens.

Chorizo Skewers with Ciabatta & Potato
For a flavour-packed cocktail nibble, try these Mediterranean inspired skewers. 

Peanut Sauce 
Any meat kebab would not be complete without an essential condiment of peanut sauce. Try this nutty and delicious recipe.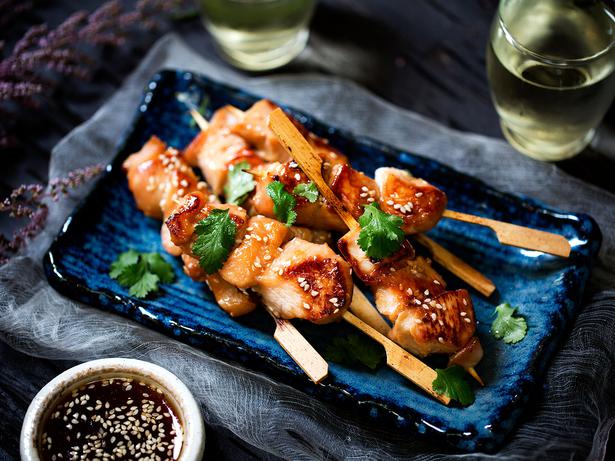 Teriyaki Chicken Kebabs Recipe
Sweet and sticky teriyaki chicken is a crowd favourite anytime, even better enjoyed picked up and eaten on a stick. 
Pineapple Skewers
This simple dessert is fresh and a perfect way to finish a meal. Splash a bit of Cointreau over the cooked skewers and dollop the crème fraiche on top to serve.
Share this: