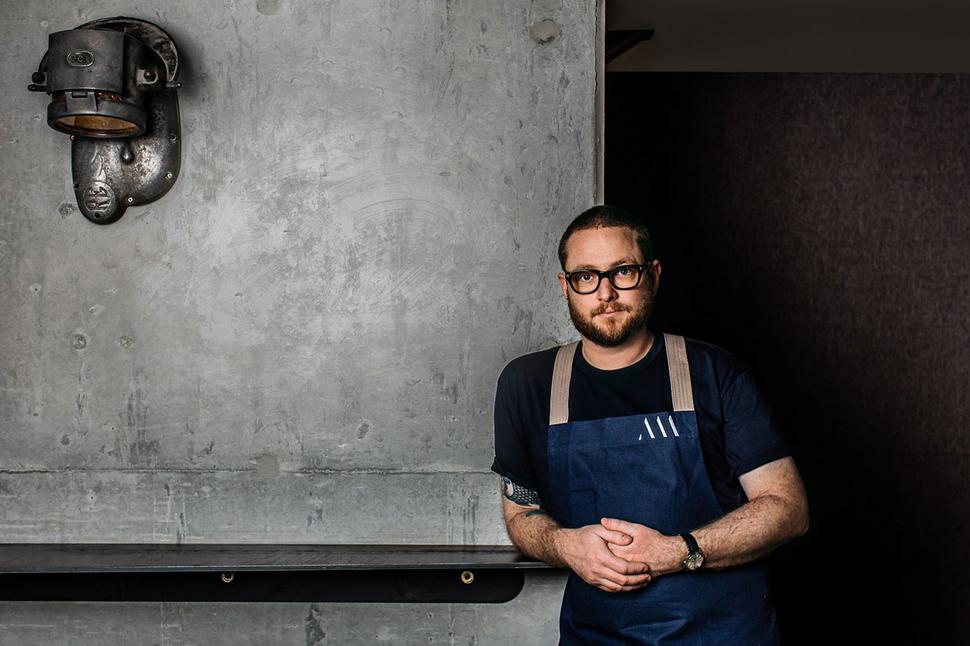 Clayton Wells Brings A Taste Of Automata To Culprit For Restaurant Month
We speak to acclaimed Australian chef and restaurateur Clayton Wells, ahead of his visit to Culprit for Restaurant Month
Friday July 13, 2018
Australian chef Clayton Wells has won a string of awards since opening his Sydney restaurant Automata in 2015, including Time Out Food Awards' Chef of the Year and The Weekend Australian's hottest chef in 2016. Rather than creating an all new layer of pressure, the restaurateur see these accolades as simply "recognition for hard work".
READ: The Culprit Team Open Short-Order Joint Lowbrow In Queen's Rise
Automata has impressed diners and critics with its casual, fast-paced approach to high-end dining and the ever-changing menu with exotic ingredients like arame seaweed, castlefranco, rosella flower and sea blite.
"I don't call myself hyper seasonal, I'm not screaming it from the rooftops, but we use seasonal produce," he says, after a lunch shift at his brand new all-day eatery A1 Canteen, before heading to spend the night in Automata's kitchen, across the road.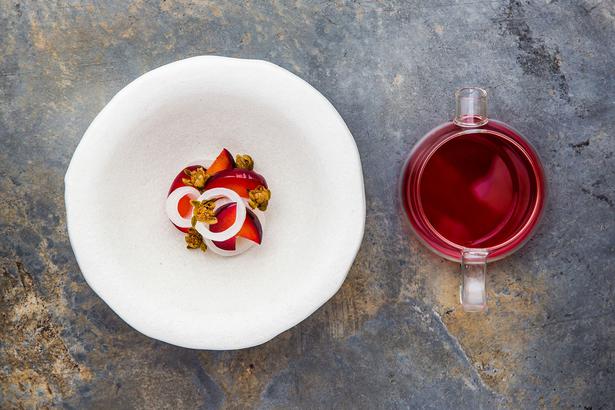 "I love using dried seaweed, freeze-dried fruits or things that have been preserved that complement seasonal vegetables, that's just the way I like to do things," he says. "We try to change a dish every week, it sort of depends on the seasons really but we try to keep that sort of schedule. We don't change things for the sake of it, we just adapt as the seasons progress . . . Sometimes I'll change the whole thing in a week."
A week on from opening his third restaurant, A1, Clayton is also in the midst of preparing for his American Express Restaurant Month event with like-minded chefs Kyle Street and Jordan Macdonald, of Auckland's Culprit. (Not to mention running Blackwattle, in Singapore, which he visits for five or six days each month.)
"I think [Culprit] seems to be very similar to what I do at Automata," says Clayton, who's yet to meet the chefs, but has chatted over the phone and via email. His head chef at A1, Scott Eddington, had also worked alongside them at a pop-up last year. "They have a similar menu structure and similar values to what I do as well so it's a good fit."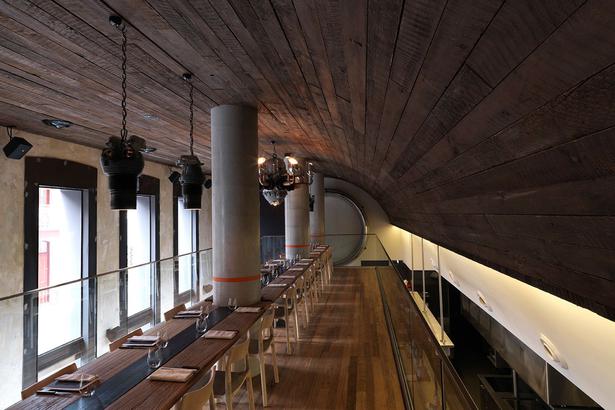 Clayton will be bringing over five of his dishes for A Taste of Automata, which will be based on ingredients that are at their best at the time.
"Although New Zealand's not far from Australia, the seasons are very different and I like to see what's available, which might shift my menu in a slightly different direction and that's exciting," Clayton says. "Using those products and being excited about what is coming in and out gives us a lot of inspiration."
READ: The Auckland Restaurants Who Are Redefining Luxury As Locally Grown
He says that although interesting flavours are always the focus of his dishes, they generally contain only three or four components. His current favourites include a vegetable-based dish and a dessert where apples are the star.
"One of the dishes I'm enjoying at the moment is romanesco, the green vegetable, with broccolini and fermented cucumber. We have a John Dory roe emulsion underneath, with a wakame and lemon dressing," says Clayton. "It's a very fresh dish that's still nice and rich for this time of year. We also have a dessert at the moment with custard apple and then Granny Smith apple and it's finished with an almond crisp on top."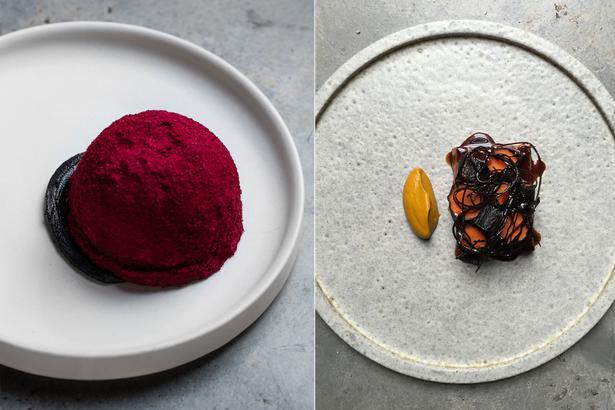 Experience in the kitchens of NOMA, Momofuku and Sydney's Tetsuya informs his approach to cooking and he notes that today's young chefs are in much more of a hurry than when he was coming up the ranks.
"Fifteen years ago you did things slowly and you did things properly. It's good to have people in my team and other friends who have restaurants, who train young chefs properly — it's good for everyone in the future."
Although Clayton doesn't adhere to fine dining in the classic sense, he says this style of cooking is still essential when building a chef's repertoire, alongside "all the modern tricks".
"When it comes to hiring chefs, he looks at the way they "carry themselves in the kitchen" rather than the international kitchens on CVs.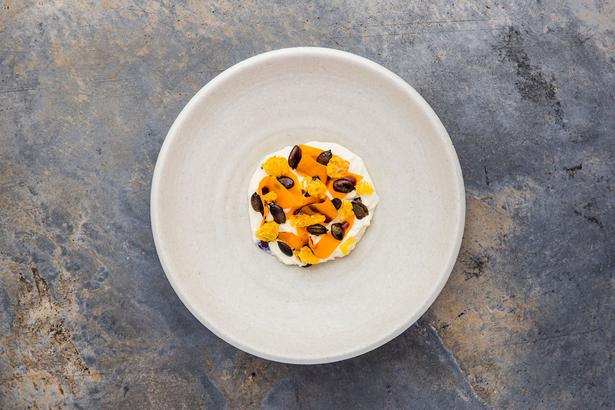 "I look for someone with a good attitude and respect and someone who's willing to learn. I think a good attitude is more important than anything like that. Having chefs and floor staff who are motivated and really enjoy it is the most important thing."
Similarly, he says he's all for the demise of the aggressive, explosive approach to running a kitchen as it "doesn't bring out the best in people".
READ: Meet The Passionate Personalities Behind Auckland's Artisanal Offerings
"We all enjoy working here, we all enjoy working for each other, we work hard but gone are the days, especially in my kitchen, of that traditional kitchen model where everything's hardcore," he says. "I try to run my kitchen with attention to detail but I think it's important that everybody feels comfortable in their job."
• A Taste of Automata. Wednesday August 15 and Thursday August 16. Tickets $190 (includes two snacks, five courses and wine matches.) Culprit, 12 Wyndham St, City. Visit Heartofthecity.co.nz
Share this: