Cute & Clever Ways To Win At Reducing Waste For Plastic Free July
There are plenty of lovely options to choose from when it comes to reducing your plastic use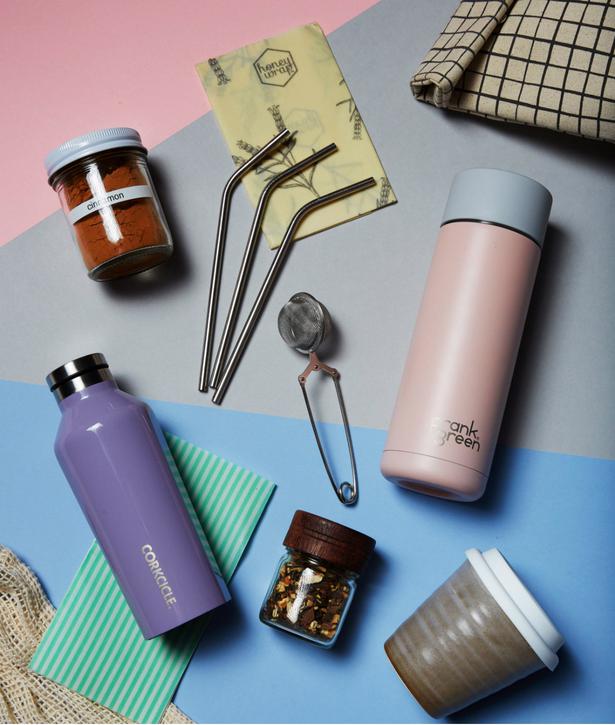 Tuesday July 10, 2018
Taking part in Plastic Free July is an easy task when there are so many useful, adorable solutions available to reduce your waste each day.
One of the best places to start is by investing in a water bottle that will last. This stainless steel option by Frank Green ($69, Iko Iko) comes in the sweetest colour combinations and its top-notch design makes it a joy to use.
Disposable straws equal nothing but trouble when it comes to wildlife, but these metal ones ($19, GoodFor) will see you through more smoothies, juices and cocktails than you can count.
READ: Where To Find: Earth-Friendly Stores To Shop Sustainably
These brightly coloured canteens by Corkcicle ($49, Iko Iko) add a pop of colour to your day and can be used to retain the temperature of both hot and cold beverages — perfect during winter.
Ponsonby's GoodFor store or Huckleberry's new 'refillery' in Browns Bay are great places to embark on creating a plastic-free pantry — all their goods are available to purchase in glass jars from bulk bins.
Plastic is lurking everywhere, including in tea bags, so making loose leaf tea with a metal strainer is an eco option that tastes better too.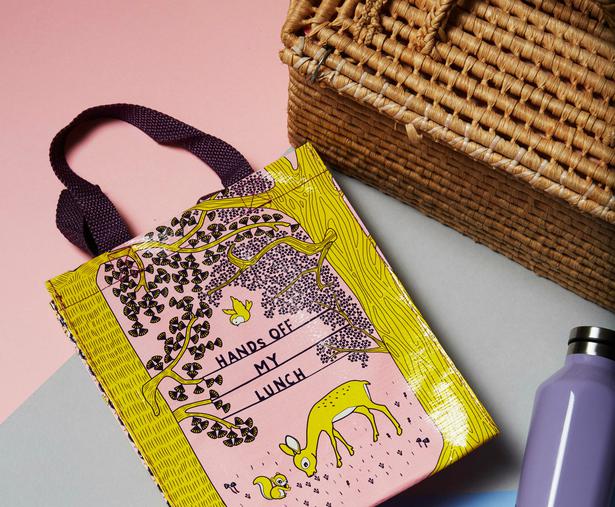 Being prepared when you shop is a great way to reduce single-use plastic: simply pick up some reusable produce bags ($13, Rethink.nz) and a cute basket or tote to pop them all in. This one from The Bread and Butter Letter ($30) has the bonus of being secondhand.
Prepare for your day by bringing lunch from home, but ditch the plastic wrap for reusable beeswax honey wraps ($15, Bread and Butter Letter), then carry it all in a cute lunch bag. The striped option above is from Citta Design ($40) while this vibrant number is from Iko Iko. 
READ: Where to Shop Vintage and Second-Hand Clothing
Take your morning brew to the next level with a handmade ceramic coffee cup by Robert Gordon ($39 Paper Plane Store). It's something you'll use every day (perhaps more than once) and when you're in the swing of bringing a reusable cup you'll find it hard to go back.
If you have the time, investing in a book that will guide you through making staples such as bread, condiments, nut milk, preserves and pickles are a great idea.
You'll cut down on the packaging you usually buy them in, plus pickling is a great way to save vegetables that are on their last legs, without having to throw them out. Often you don't need much more than vinegar, glass jars, sugar and some seeds or herbs for flavour. 
The Wholefood Pantry by Amber Rose ($55, Iko Iko) is a great resource if you're keen to start making more of your food from scratch. The Modern Preserver by Kylee Newton ($55, Penguin Books) will see you store the best flavours of each season, with dozens of recipes for chutneys, pickles and sauces you can use or gift. 
Share this: