Cloudy Bay's Central Otago Experiment
The Central Otago experiment by Marlborough winery Cloudy Bay is paying off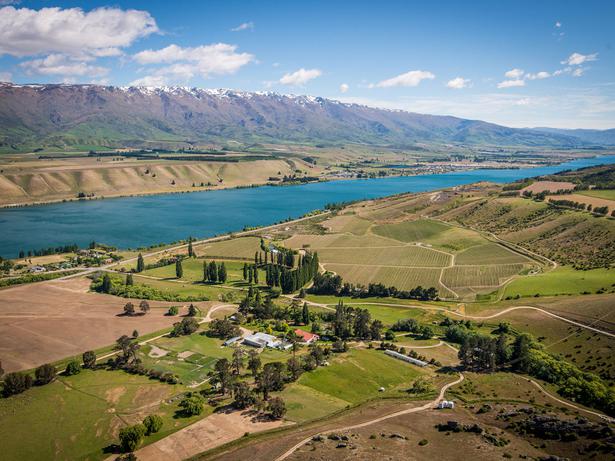 Thursday Dec. 15, 2016
The name for Cloudy Bay's Central Otago-produced pinot noir couldn't be more apt.
"Te Wahi" — "the place" — works on several levels; not least because the grape-growers and winemakers from the Marlborough winery needed to spend time getting to grips with the landscape and weather conditions of the region, but also because the huge differences in the soil profiles found in Central Otago means the characteristics of the grapes grown on it can vary wildly, even within the same vineyard.
In fact, the grapes produced from each of Cloudy Bay's two Central Otago vineyards couldn't be more different, despite being grown only 15km apart.
The winery, best known for its 30-plus years of making premium sauvignon blanc in Marlborough, has been producing pinot noir from its grapes grown at the top of the South Island since 1989, but in the past few years has established two Central Otago vineyards: Calvert in Bannockburn (long-term contracted) and the recently acquired Northburn on the eastern shores of Lake Dunstan.
Grapes from each now make up its limited edition Te Wahi range, the most recent of which, the 2014 vintage, has just been released. It is the first in the Te Wahi range to have fruit from the Northburn vineyard.
To explain the different characteristics of each vineyard, both chosen for their lineage and wine-making potential, Cloudy Bay viticulturalist Jim White took Viva on a whirlwind tour during a bright sunny morning in late November.
A quick helicopter trip up and over The Remarkables' ragged Double Cone peak, and along the Kawerau River Gorge to Bannockburn revealed the organically farmed 6ha Calvert vineyard from the air.
"When we came down here we thought we'd make pinot noir like we make it in Marlborough, but we pretty quickly learned that was not going to work," Jim says. "As a region, it's viticulturally very challenging."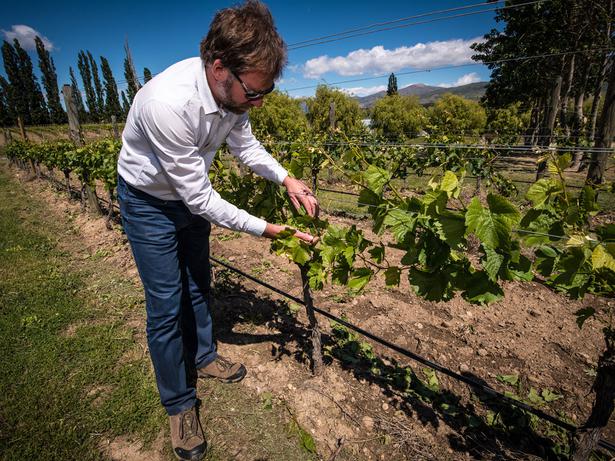 To hammer home this point we did a fly-by of the most inland place in New Zealand, which is also the driest, located high in the Dunstan Range and marked with a few man-handled rocks.
Sweeping down again towards Lake Dunstan, the larger Northburn vineyard (26ha) came into view.
During the short journey, Jim pointed out the impact of man on the landscape, specifically from the goldmining days, when soil was moved around and an extensive network of hand-dug water races were cut down the faces of hillsides to channel water where it was needed. These have proved handy today for Northburn, which has a natural water source as a result to irrigate its vines.
On the shores of the lake, the property — formerly Northburn Station — has a charming functions building, The Shed, which Cloudy Bay plans to eventually turn into a private tasting room.
Northburn is a peaceful place, with a small lake home to some very loud frogs and a few ducks. Originally a lucerne paddock, only 16ha of the site is currently producing grapes — the rest has to be replanted.
The differences between the two vineyards are vast. Calvert is flat and extremely dry and the grapes grown in its silty loam soils from an ancient lakebed are rich, silky and consistently excellent.
The sloping Northburn site, on the other hand, is wild and varied, and its grapes possess masculine, powerful tannins. There are three types of soil here, all of glacial origin from different ages.
"What we're able to do here at Northburn is get a regional representation from a single site, which we're able to do because of our aspect and soil types," explains manager of the two vineyards Brock Campbell. "There are sandy loams of varying depths, and just to make things more fun there are some interesting pan features as well, where the glaciers have ground their way through."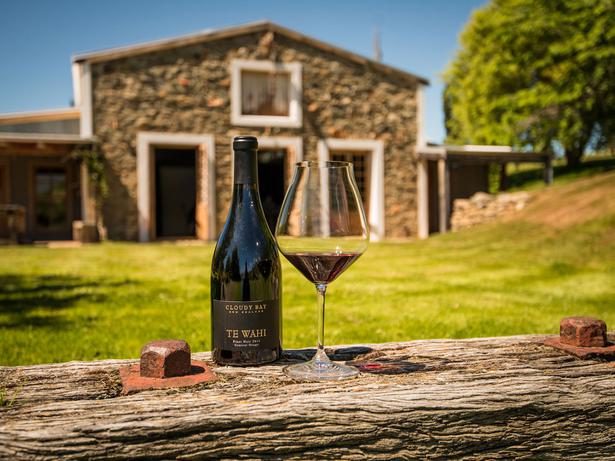 To prove his point, he picks up some potato-sized smooth rocks from under one vine to show us, then walks a few metres and unearths a completely different style of stone that is angular, jagged and rough — from the side of a mountain rather than from a riverbed. "You can go 100 metres [here] and have a completely different soil type that's a different age by 40,000 years," Brock says.
Wine from the two vineyards were blended to make the 2014 Te Wahi, which was aged in French oak barrels for 14 months. The result is a dark and brooding drop, quite different in impact from the other two Te Wahi wines we tried from 2010 ("rustic," says Jim) and 2012 (has "a little bit of polish").
"The Te Wahi 2014 expresses the red and dark fruits and tannic structure synonymous with Central Otago pinot noir while walking the fine line between power and elegance," Jim says. "The bright red fruits and floral notes of Calvert counter balance the structural tannins and concentrated fruit from Northburn."
Suggested pairings for the 2014 release include wild game and duck, venison and wagyu beef, and indeed duck was the meat of choice for chef Josh Emett later that day at the Cloudy Bay Long Lunch held at his acclaimed Queenstown restaurant, Rata.
The well-attended event, a fundraiser for the Project Crimson Trust supporting the reforestation and regeneration of the rata tree, saw Josh's menu paired with four Cloudy Bay wines, three of them pinot noirs, and the other its Pelorus NV. The journey from vineyard to table made complete sense.
• Cloudy Bay's Te Wahi 2014 Pinot Noir retails for $99.
Share this:
More Food & Drink / Wine & Drink