SPONSORED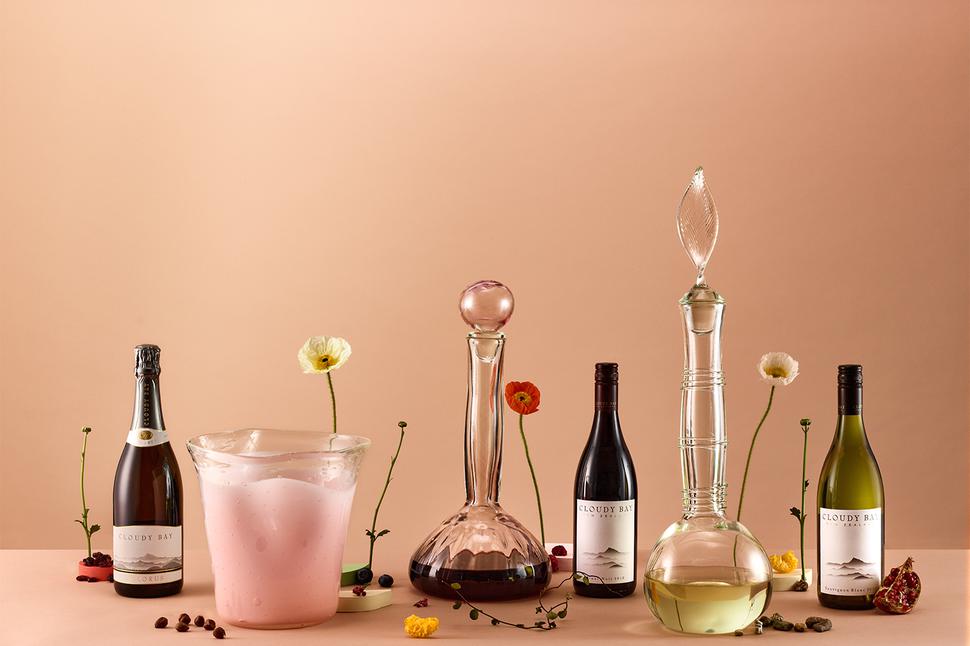 Cloudy Bay's Art of the Amphora
Experience your next tipple of Cloudy Bay through the ancient ritual of serving wine reimagined
Thursday Nov. 12, 2020
Cloudy Bay wines can now be enjoyed from spectacular works of glass art. The experience of the Cloudy Bay Amphora is offered with any order of Cloudy Bay wine by the bottle or the glass at three Auckland restaurants — Prego, Non Solo Pizza and Ostro — for a limited time only.
The Cloudy Bay Amphora — as they have been named — blend the arts of the grape and glassblowing in a reimagination of the ritual of serving wine. Inspired by the large ornate jugs used to carry wine to the tables of patrons at ancient gatherings, Cloudy Bay's contemporary versions are sculptural interpretations of the wonders of nature as found in the landscapes from which their wines originate. In these exquisite art objects, the fine wines of Cloudy Bay will be presented and poured during a limited period of time at selected restaurants across Auckland.
Award-winning Martinborough based glass artists Crystal Chain Gang were commissioned by Cloudy Bay to create the set of three Amphora. Made from hand blown glass, each of the Cloudy Bay Amphora has been designed specifically for one of Cloudy Bay's three styles of white, red and sparkling wines: one for Cloudy Bay Sauvignon Blanc and Chardonnay; one for Cloudy Bay Pinot Noir; and one for Cloudy Bay Pelorus Brut and Rosé.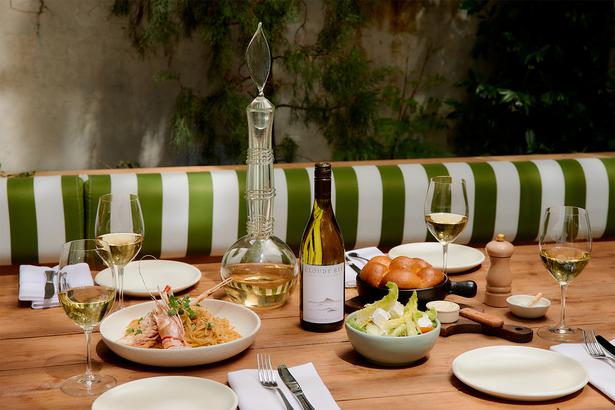 The shapes, textures and colours of the Cloudy Bay Amphora designs are influenced by the majestic surrounds of Cloudy Bay and the Marlborough region in which the wines' grapes are grown. The decanter-style red and white Amphora have bowls that reference the rocks and glacial soil of the region. Atop their long elegant necks, splendid glass stoppers draw on the vineyards; smooth and boulderlike for the red Amphora, and a delicate leaf for the white Amphora.
The lilac shade of the red wine Amphora is a further nod to the wild thyme that grows in abundance at Cloudy Bay. In the Amphora for the sparkling Pelorus Brut and Rosé, similar in principle to a Champagne bucket, the pink hue of the glass reflects the raspberries, cranberries and wild strawberries evident in the Pelorus Rosé, while the bubbled effect through the glass echoes the foaming sea of Cloudy Bay.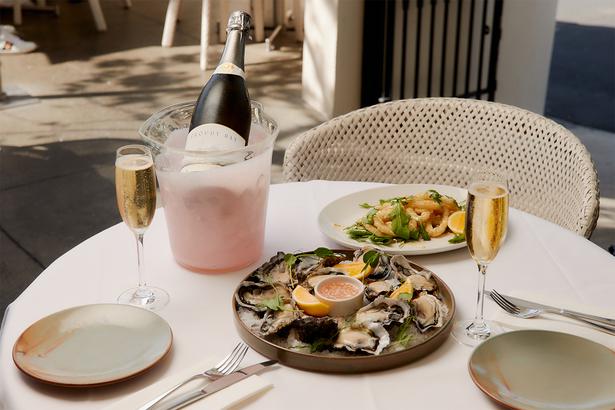 Amphorae were used in ancient times for the storage and serving of wine, as well as performing ceremonial and social roles that could see them embellished with intricate designs. As a precursor of the modern decanter, these amphorae combined both practical and refined aesthetic functions.
Similarly, the graceful modern expressions of the three Cloudy Bay Amphora mean that these are not only beautiful objects in themselves, but should enhance the sensory appreciation of the wines they carry. Pouring wine from the white and red Amphora will further open up their aromas and flavours, while the ice that fills the Pelorus Brut and Rosé Amphora should ensure these sparkling wines are served at an optimum cool temperature.
To celebrate the Cloudy Bay Amphora, we also have a $250 Ostro voucher to giveaway.
Share this: