Try This Blackberry and Basil Soda Shrub Cocktail Recipe
Having drinks at home? Make this tasty cocktail by bartender Madeleine Tate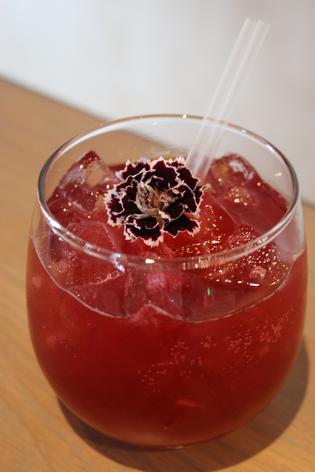 This delicious drink is created by Madeleine Tate, the recent winner of the Beefeater MIXLDN competition and the head bartender at Kindred in Wynyard Quarter. It contains apple cider vinegar which is said to be alkalising, and is sweetened with maple syrup rather than refined sugar. If you fancy, add vodka.
BLACKBERRY AND BASIL SODA SHRUB
Bag of frozen blackberries
Handful of basil leaves
¾ cup pure maple syrup
150ml apple cider vinegar
1. Fill a one-litre container with the frozen blackberries.
2. Let them defrost then add basil leaves, maple syrup and stir.
3. Leave in fridge overnight, then fine-strain the liquid.
4. Add apple cider vinegar. Pour one shot of the syrup on to ice in a short tumbler and top the glass up with soda.
Share this:
More Food & Drink / Wine & Drink