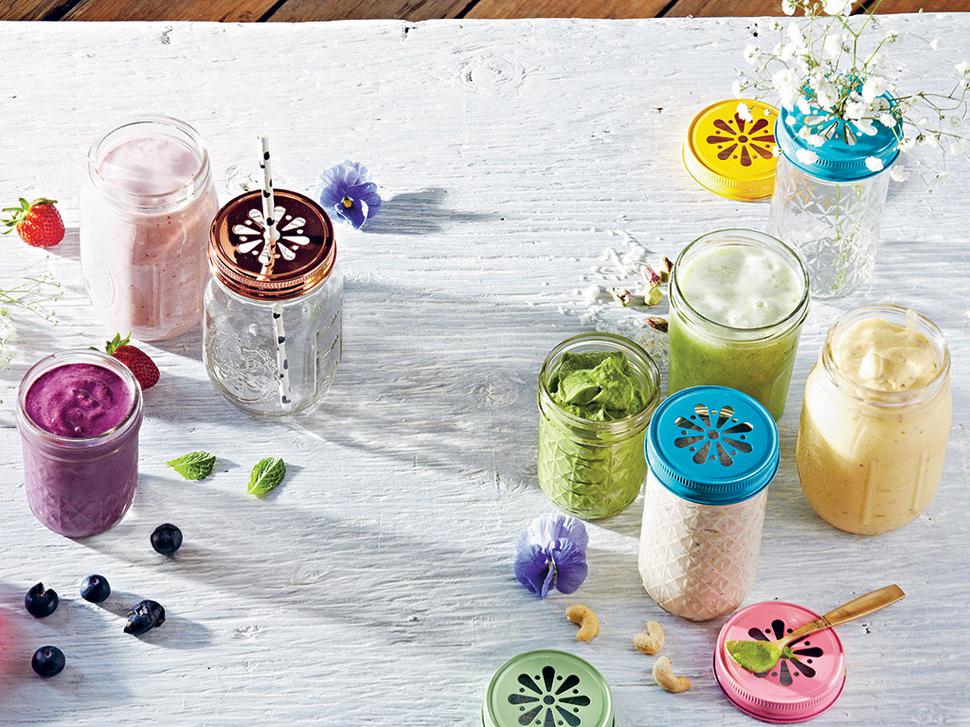 Coconana–Berry Smoothie Recipe
Try this delicious smoothie from Lola Berry's The Happy Cookbook
Monday April 27, 2015
COCONANA-BERRY SMOOTHIE
• 1 frozen banana
• 270 g (2 cups) frozen raspberries (or any berries you like)
• 2 Tbsp coconut oil
• 2 Tbsp desiccated coconut
• 2 Tbsp coconut nectar (or any sweetener you like)
• 500 ml (2 cups) coconut water
• 1 vanilla pod, split and scraped
• Sprinkle of shredded coconut
• Strawberries and raspberries, to serve
1. Place all the ingredients in a blender excpet for the strawberries and raspberries.
2. Blend until smooth. Pour into your favourite glass.
3. Top with strawberries and raspberries and enjoy.

Tip: Sometimes I pop my smoothies in the freezer for 20 minutes so they become a little bit like ice cream.
- This recipe was extracted with permission from Lola Berry's The Happy Cookbook, published by Pan Macmillan Australia, $40.

Share this:
More Food & Drink / Breakfast & Brunch