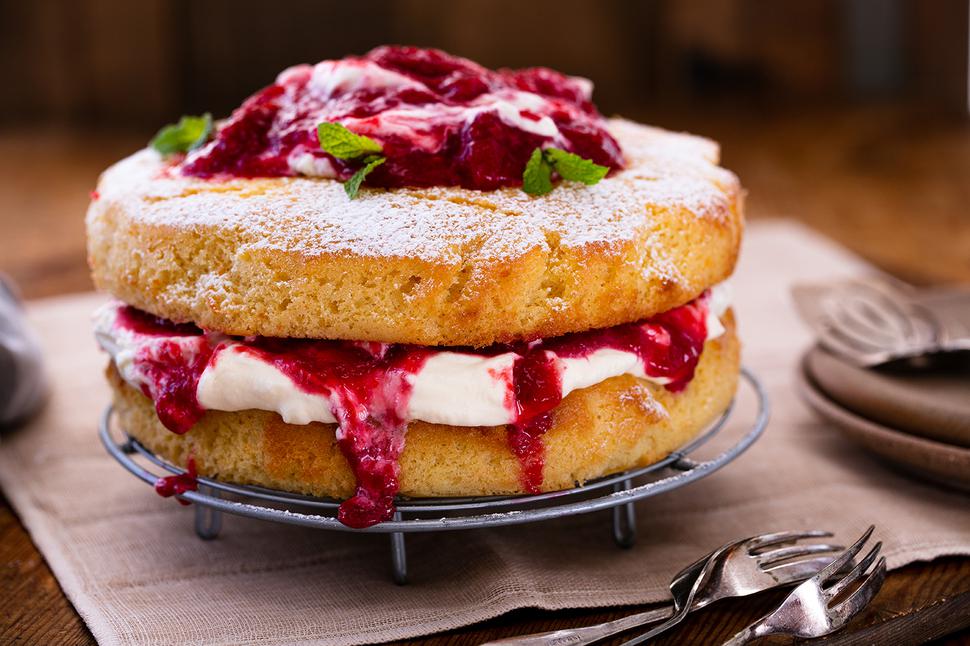 Coconut Sponge Cake With Plums & Cream
This easy-to-make cake drips — figuratively and literally — with flavour
Sunday May 9, 2021
This is a great cake to get the children involved in, as it all goes into the kitchen processor. Remember, measuring the ingredients is key with any baking. Here, the result a beautifully light, spongey afternoon tea cake. Frozen or fresh berries will work well, or any other fruit you have.
COCONUT SPONGE CAKE WITH PLUMS RECIPE
Serves 8
Sponge
1 cup caster sugar
220g softened butter
4 eggs
Zest of 1 lemon
Zest of 1 orange
½ tsp almond essence
1 ½ cups self-raising flour
¼ cup cornflour
1 tsp baking powder
½ cup desiccated coconut
¼ cup milk
Filling
2 cups chopped plums or berries
½ cup caster sugar
1 Tbsp orange zest
2 Tbsp orange juice
2 tsp arrowroot mixed with 1 Tbsp water
300ml cream, lightly whipped
Icing sugar to dust
1. Preheat an oven to 170C. Line the base of 2 x 23cm tins.
2. Into a food processor place the sugar, butter, eggs, zests, essence, flour, cornflour, baking powder and coconut, and blitz together. Then add the milk for another quick blitz.
3. Divide the mixture between the two tins, smoothing the tops. Bake for 25 minutes until soft and springy. Remove and cool.
4. For the filling place the plums, sugar, zest and juice in a pot, slowly bringing to a simmer. When squishy and juicy add the arrowroot and cook for 2 or 3 minutes to thicken. Remove and cool completely.
5. To assemble, place one cake on a plate, spread with cream and a quarter of the fruit. Top with the other cake and spoon over the remaining fruit.
6. Dust with icing sugar and serve.
Share this: